Today's tour recap features announcements, postponements, cancellations and more as compiled by TicketNews on September 22, 2008. American icon Bob Dylan has announced the...
Today's tour recap features announcements, postponements, cancellations and more as compiled by TicketNews on September 22, 2008.
American icon Bob Dylan has announced the addition of another North American leg to his 2008 tour. The 11-date trek will take the legendary singer-songwriter into Canada for most performances. However, three U.S. dates are also booked for the late fall jaunt.

In other news, when Metallica's new album "Death Magnetic" topped charts in its first week, it broke a record that Metallica previously shared with The Beatles, Dave Matthews Band and U2 for the most No. 1 debuts earned by a band. … Hurricane Ike continues to wreak havoc in Houston, as several venues have had to temporarily close due to damage. Read more about which concerts have been affected. … Joe's Pub is one venue that's going strong, though. The New York joint will celebrate its 10th anniversary with a tribute to Judy Collins. … You've heard her in Apple commercials, now hear her live. Yael Naim has a new 11-date tour of the U.S. on the books this fall.
Those are the complete tour updates for today. But make sure you keep up to date with other recent music and concert news with today's tours in brief:

Jakob Dylan is on the road, but not with his father's current tour. The younger Dylan has three upcoming shows with Willie Nelson, as well as a September 26 gig at the Austin City Limits Music Festival, before he heads overseas for an October tour of Europe. Dates with Nelson are set for September 24 at Mohegan Sun in Uncasville, CT; September 25 at Radio City Music Hall in New York City; and November 30 at the Clay Center for the Arts & Sciences in Charleston, WV. The musician also has a solo gig at Antone's in Austin, TX, on September 27, the day after his festival performance. The European shows start October 9 at Muffathalle in Munich, GER, and wrap October 17 at Wilton's in London, ENG.
Montgomery Gentry just finished a run on Toby Keith's current tour, but the duo plans to keep rolling down the road with its own tour. The solo dates begin October 1 at Stockton Arena in Stockton, Ca, and continue through November 21 at Wild Bill's in Duluth, GA. Stops along the way include an October 17 gig at Zoo Amphitheare in Oklahoma City, OK, and a November 6 show at Sullivan Sports Arena in Anchorage, AK. Some April 2009 dates are already on the books, so expect the music to continue into the New Year.
Kaiser Chiefs, currently gearing up for an October tour of the UK, will come across the pond in November. The British band has four dates currently set for major cities from coast-to-coast. The jaunt kicks off November 11 at the Henry Fonda Theatre in Los Angeles, and continues on November 13 at Park West in Chicago, IL, and November 15 at Webster Hall in New York, NY, before wrapping November 18 at Mod Club Theatre in Toronto, ON. Early in November, the art rockers will take a brief run through South America.
Simply Red has a greatest hits tour lined up for 2009. The trek currently includes seven dates in Australia and one in New Zealand, and kicks off February 5 at Kings Park in Perth, AUS. The last date on the itinerary at this time is set for February 22 at Sirromet Winery in Brisbane, AUS, with other stops including a February 20 show at Palais Thatre in Melbourne, AUS, and a February 15 gig at Villa Maria in Mangere, NZL. A single date is booked for 2008 — December 3 at O2 Arena in London, UK.
Stephen Lynch has a few upcoming shows in the States before heading across the pond for a string of gigs in the UK. The American comedic musician's U.S. performances are set for October 11 at Harrah's in New Orleans, LA, November 6 at Harrah's in Maryland Heights, MO, and November 7 at the Harrah's Voodoo Lounge in North Kansas City, MO. The remainder of November will be spent in the UK, starting with a November 17 show at Kings Theatre in Southsea, UK, and continuing through a November 23-23 run at Shepherds Bush Empire in London, UK.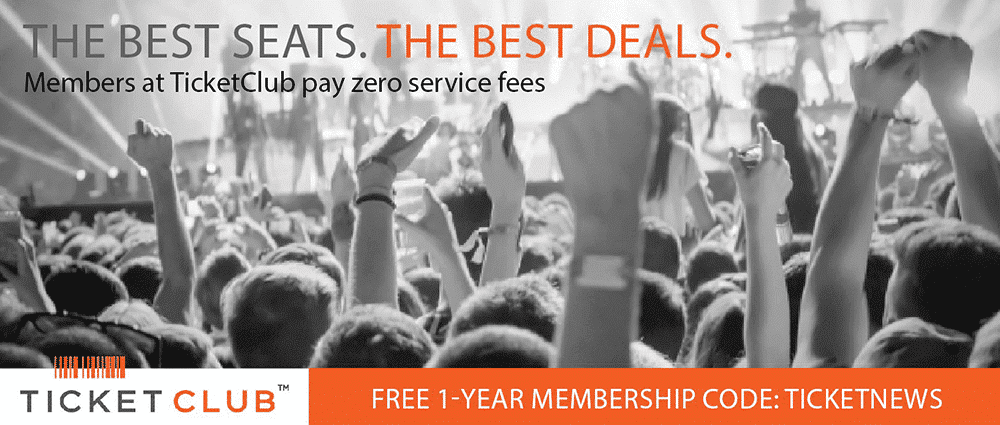 Last Updated on September 23, 2008 by By Allison Reitz