Today's tour recap includes band lineup announcements, exclusive tour dates, postponements and more as compiled by TicketNews on September 18, 2008. Allman Brothers Band...
Today's tour recap includes band lineup announcements, exclusive tour dates, postponements and more as compiled by TicketNews on September 18, 2008.
Allman Brothers Band side project Gov't Mule has a late fall tour on the books for this fall. The tour will feature the debut performances of Jorgen Carlsson, the Swedish bassist who just joined ranks with the Southern jam band as the permanent replacement for Allen Woody.

Acclaimed Italian tenor Andrea Bocelli has an exclusive four-date tour of the U.S. on the books to coincide with the release of his new album, "Incanto." … One-man band Secondhand Serenade has two headlining tours lined up for this fall, continuing with a performance in Lubbock, TX, tonight. … Neil Diamond was forced to postpone his upcoming September 22 performance at the Rose Garden in Portland, OR, due to problems with "production logistics." … The Langerado Music Festival is changing venues for the 2009 event with the recently announced move to Bicentennial Park in downtown Miami, FL.
Those are the complete tour and concert updates for today. Check out more music news and announcements with the brief itinerary updates.
Fixer has just announced dates for the fall 2008 Horns Up and Tops Down Tour with Stereoside and Copper. The 19-date trek kicks off September 18 at Three Bears Café in Marietta, GA, and concludes with a Halloween performance at Camp Lejeune in Jacksonville, NC. The southern jaunt includes a September 24 gig at Hooligan's in Jacksonville, NC, and a September 30 show at Jaunitas in Little Rock, AR.
Avenged Sevenfold will be heading overseas six performances in Japan, Indonesia and Singapore before returning to the States for more North American tour dates with Buckcherry, Shinedown and Saving Abel. A7X will rock around the world starting October 15 in Osaka, JPN, and continuing through October 24 in Singapore. The newly scheduled U.S. dates kick off November 4 at the Casper Events Center in Casper, WY, and run through November 18 at the DeltaPlex Arena in Grand Rapids, MI.
Buckcherry will also be making a run across Japan before beginning the next leg of the North American tour with Avenged Sevenfold. The overseas trek runs October 21 at Studio Coast in Tokyo and continues through an October 29-30 closer at Duo Music Exchange, also in Tokyo. The next Buckcherry show is tonight, September 18, at Canaries Stadium in Sioux Falls, SD. U.S. dates continue through October 11 at Kinston Drag Strip in Kinston, NC.
Madeleine Peyroux is looking into the future and setting up tour dates for 2009. So far, the French-American singer has 10 dates set for the New Year, beginning March 6 at Hart Theatre in Albany, NY, and continuing through April 4 at the University of Texas in Austin. Other scheduled stops along the way include a March 20 stop at Folly Theater in Kansas City, MO, and a March 28 gig at Club Nokia in Los Angeles, CA.
Jeff Beck has announced nine concerts in Japan for 2009. The shows begin with a February 6-7 run at Tokyo International Forum and continue through a February 18-19 pair at Koseinenkin Hall in Osaka. Other stops along the way include Yokohama, Nagoya, Kanazawa, and Fukuoka.
Slightly Stoopid will be performing at the Austin City Limits Music Festival on September 26 at Zilker Park in Austin, TX, before beginning its fall tour. The 25-date trek ensues on October 8 at Ashland Armory in Ashland, OR, and continues through December 6 at the Hollywood Palladium in Hollywood, CA. New dates have recently been added to the itinerary, forming a November 4-8 run of the Midwest. Other stops include an October 13-15 run of British Columbia and Alberta, CAN, and an October 29-30 set at 9:30 Club in Washington, DC.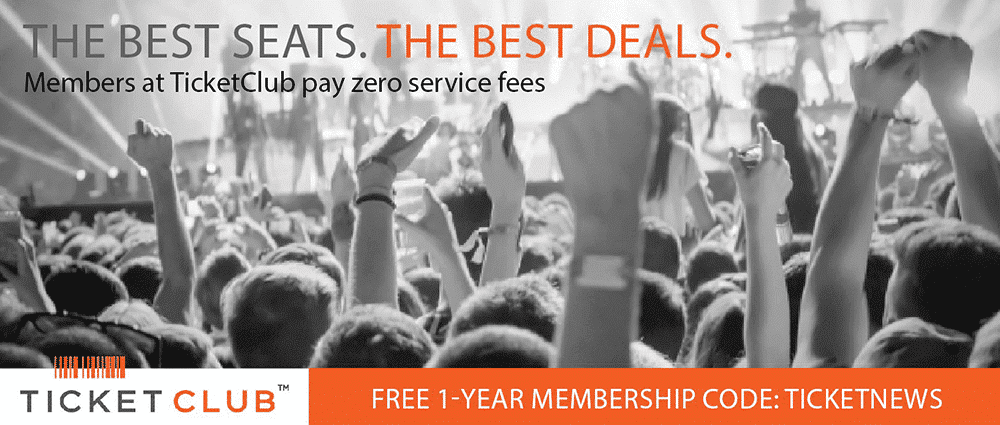 New Kids on the Block (NKotB) are adding more dates to the map for 2009. The recent additions to the international comeback tour are Janaury 20 at Odyssey Arena in Belfast, UK; January 21 at The 02 in Dublin, IRE; January 31 in Frankfurt, GER; and February 2 in Dusseldorf, GER. In more current news, NKotB will begin the September 18-19 run at Air Canada Centre in Toronto, ON, tonight.
Umphrey's McGee are taking their instrumental jam tunes on the road again for the fall 2008 tour. The 23-city trek kicks off October 2 at State Theatre in Kalamazoo, MI, and continues through November 21-22 at 9:30 Club in Washington, DC. Following the jaunt, the band has a New Year's Eve run set for December 29-31 at the Auditorium Theatre in Chicago, IL. Other notable stops include an October 10-11 set at Higher Ground in Burlington, VT, an October 14-16 stay at Blender Theatre in New York City, and a November 18-19 run at Bijou Theater in Knoxville, TN.
Last Updated on September 19, 2008 by By Allison Reitz