Today's tour recap includes tour announcements, date additions, band reunions and more as compiled by TicketNews on September 24, 2008. At the top of...
Today's tour recap includes tour announcements, date additions, band reunions and more as compiled by TicketNews on September 24, 2008.
At the top of the news today, the Smashing Pumpkins have announced their 20th anniversary tour itinerary. The month-long November trek includes several blocks of shows in major cities across the U.S., including a four-night run in Chicago, IL. Though frontman Billy Corgan hails from the Windy City, he has not performed there with the Pumpkins since the original lineup announced their split in 2000.

Neil Diamond's tour is still in high demand, which led the crooner to add another leg onto his itinerary. The new dates stretch into 2009, without any sign of more Ohio performances. … Ticketmaster announced that everything went smoothly when Metallica introduced the company's paperless ticket technology to Europe for a September 15 performance at the O2 Arena. … In venue news, Mohegan Sun is temporarily halting plans to expand the casino due to current state of the economy. The plans, which would have included a House of Blues venue, have been put off for at least a year.
Those are the complete stories for today. Many other touring artists have announced additions to their itineraries, though. Be sure to check out those stories in brief:

Jessica Simpson is continuing her scattered performances with a few more shows booked for later this fall. The singer now has seven concerts set for the remainder of 2008, including her next appearance on September 25 at The Colosseum in Windsor, ON. The new dates include an October 17 appearance at the State Fair of Texas in Dallas, and final show currently scheduled for the year on November 13 at San Manuel Indian Bingo Casino in Highland, CA.
Comedian Robin Williams has new shows booked for his current tour, which continues with a September 25 show at Northrop Auditorium in Minneapolis, MN. The new shows include an October 17-18 run at the Charles E. Smith Center in Washington, DC, a November 5 show at Palace Theatre in Albany, NY, and a November 6 performance at Casino Rama Entertainment Centre in Rama, ON. The North American trek is extended by two dates with the addition of a December 8-9 run at Queen Elizabeth Theatre in Vancouver, BC.
In other comedy news, Bill Engvall also has a few new dates on the books for his current tour of the United States, which continues September 26 at the Northern Illinois University Convocation Center in DeKalb, IL. The recent additions, slated for 2009, fall on January 16 at First Arena in Elmira, NY, January 23 at Bob Hope Theatre in Stockton, CA, and January 24 at Flint Center for the Performing Arts in Cupertino, CA. The trek is extended from its previous May 9 end-date to a June 27 closer at Star of the Desert Arena in Primm, NV.
Scottish rock band Idlewild has a five-night run set for King Tut's Wah Wah Hut in Glasgow, Scotland. The shows stretch December 17-21, with each night featuring the complete performance of a different album by the Edinburgh-based rockers. The set is as follows: "Hope Is Important" on December 17, "100 Broken Windows" on December 18, "The Remote Part" on December 19, "Warnings/Promises" and an acoustic set on December 20, and "Captain" and "Make Another World" on December 21.
New York rock band Biohazard is continuing its reunion tour abroad this fall, with a series of dates across Europe in November and December. Before hopping a plane, the band has four more U.S. dates on the books for October. The shows are set for October 2 at Crocodile Rock in Allentown, PA, October 3 at Starland Ballroom in Sayreville, NJ, October 4 at Sonar in Baltimore, MD, and October 5 at The Fillmore at Irving Plaza in New York City. European dates kick off November 2 at Corporation in Sheffield, UK, and continue through December 7 at Debaser Slussen in Stockholm, SWE.
Slipknot have added a series of shows in Germany and Austria to their current international itinerary. The tour kicks off October 22 at Trusts Stadium in Auckland, NZL, and continues through December 15 at Rockhal in Luxembourg, LUX. The new shows include a November 15 gig at Arena in Berlin, GER, a November 24 show at Philipshalle in Dusseldorf, GER, a November 28 performance at Wiener Stadthalle in Vienna, AUT, and a November 29 gig at Zenith in Munich, GER.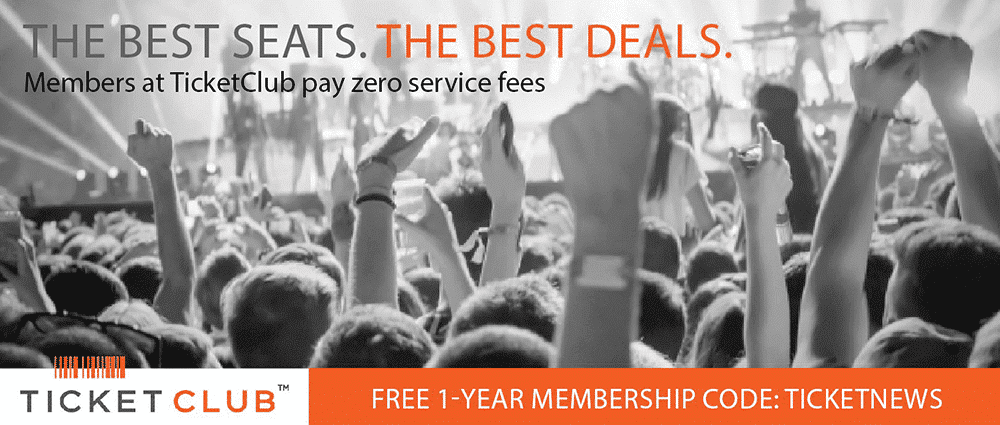 Country gospel act the Oak Ridge Boys are just beginning an an extensive fall tour of more than 50 dates that will keep them on the road up until Christmas. The trek, which kicked off with a September 23-25 run at the Oak Ridge Boys Theatre in Branson, MO, is slated to wrap December 21 at Clemens Center in Elmira, NY. In addition to four scattered three-night runs at their eponymous theatre in Branson, the itinerary includes stops on October 1-4 at Norsk Hostfest in Minot, ND, a two-night stand December 6-7 at Crystal Grand Music Theatre in Wisonsin Dells, WI, and a December 12-14 run at Island Resort Casino in Harris, MI.
UK rock band Status Quo, currently on tour across Europe, has added more dates to the itinerary. The next show is slated for September 27 at Newcastle City Hall in Newcastle Upon Tyne, UK, and the trek continues through December 23 at Bournemouth International Centre in Bournemouth, UK. The six recently added shows include four shows in Denmark (November 29-30, December 2 and 4) and two shows in Sweden (December 5-6). Highlights for the tour include a November 9 gig at Tempodrom in Berlin, GER, and a December 13 show at Wembley Arena in London, UK.
Local H is gearing up for a fall tour of the States with Electric Six. The rockers have a few solo shows set up before the October 18 tour kickoff at The Intersection in Grand Rapids, MI. The joint tour completes its circuit with a November 29 gig at St. Andrews Hall in Detroit, MI. Local H then has two more shows booked for the year, including a New Year's Eve show at The Bottom Lounge in Chicago, IL.
Last Updated on September 25, 2008 by By Allison Reitz