Today's tour recap includes ticketing news on upcoming AC/DC and Mudvayne tours, as well as the usual announcements and updates as compiled by TicketNews...
Today's tour recap includes ticketing news on upcoming AC/DC and Mudvayne tours, as well as the usual announcements and updates as compiled by TicketNews on September 17, 2008.
At the top of the news today are two ticket-related tour updates: AC/DC will join the likes of Metallica and Tom Waits by using Ticketmaster's paperless ticket technology for select seating on the upcoming Black Ice World Tour. Mudvayne is also getting creative with ticketing by rewarding fans who pre-order "The New Game" album with special access codes for purchasing tickets.

In other music news, Jazz for Obama has outlined an all-star billing for the October 1 benefit. … Kylie Minogue is reportedly raising some money, too — $4 million, to be exactly — with two late-November private performances in Dubai, located in the United Arab Emirates. … Eric Benét is supporting his new album "Love & Life" with a string of concerts, along with opening act Dwele.
Those are the complete tour stories for today. Check out more itinerary updates in brief for news on Sheryl Crow, Gavin DeGraw, New Found Glory and more.
Before beginning her Australian run with John Mellencamp, Sheryl Crow will perform a few more shows in North America. The singer-songwriter has added three dates to her itinerary: October 2 at Rexall Place in Edmonton, AB, October 10 at The Wiltern in Los Angeles, CA, and October 19 at Siegel Center in Richmond, VA. Crow's next performance is September 20 at the Sleep Train Pavilion in Concord, CA, and her final gig before hopping a plane is October 21 at the Arizona Veterans Memorial Coliseum in Phoenix, AZ.
Gavin DeGraw will be spending more time on the road this fall as he extends his itinerary by 13 dates, including three international shows. Recently added shows include an October 13 gig at the House of Blues in San Diego, CA, and an October 23 show at the University of Texas in Austin. DeGraw's North American tour kicked off August 23 in Wantagh, NY, and continues through October 25 in New Orleans, LA. A 13-date European jaunt begins after that (including new shows in Italy and the Netherlands) and stretches through November, followed by two more U.S. shows in early December.
Pop-punk rockers New Found Glory will be going to Mexico and beyond for a new block of November shows. The band, whose tour continues September 17 at Black Sheep in Colorado Springs, tacked the six-date run at the end of their U.S. run, which wraps October 12 at the House of Blues in Las Vegas, NV. NFG starts the new shows November 7 at El Circo Volador in Mexico City before continuing on to Chile, Peru and Brazil, where they conclude the stretch on November 16 at Citibank Hall in Rio de Janeiro. The band ends November with a 10-date trek across the UK.
If you've ever wondered what a cross between Interpol and Swervedriver would sound like, the answer is Magnetic Morning. The band, a collaboration between Interpol drummer Sam Fogarino and Swervedriver's Adam Franklin, is hitting the road this fall for a series of 19 shows, beginning October 15 at Caledonia Lounge in Athens, GA, and wrapping November 10 at The Earl in Atlanta, GA. Stops along the way include an October 21 gig at Southpaw in Brooklyn, NY, and a November 3 show at The Roxy in Los Angeles, CA.
Mexican Ranchera singer Vicente Fernandez recently extended his scheduled November residency at the Gibson Amphitheatre at CityWalk in Universal City, CA. The singer and actor is now booked for a nine-date run at the venue, November 7-9, 14-16, and 21-23. Fernandez follows the shows with two more new dates on the itinerary: November 28 at the HP Pavilion in San Jose, CA, and November 29 at Mandalay Bay Events Center in Las Vegas, CA.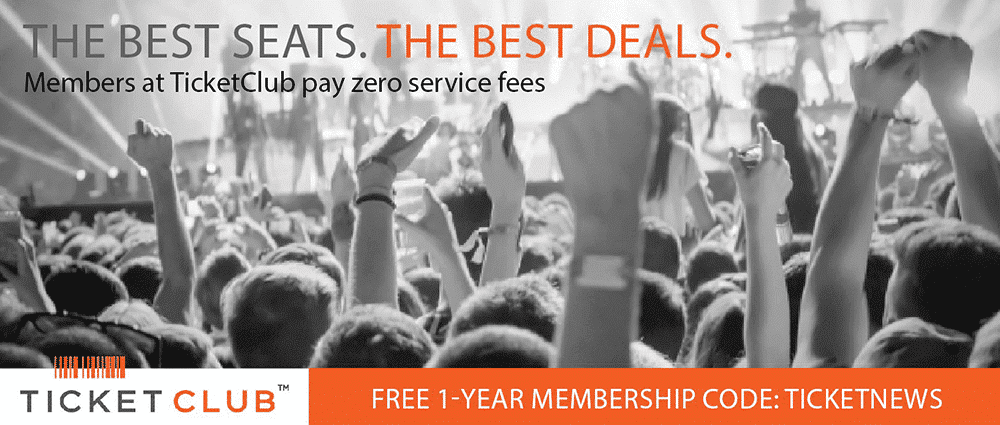 Last Updated on September 18, 2008 by By Allison Reitz