Today's tour recap includes tour announcements, extensions and more as compiled by TicketNews on October 3, 2008. Jazz and big band music seems to...
Today's tour recap includes tour announcements, extensions and more as compiled by TicketNews on October 3, 2008.
Jazz and big band music seems to be reclaiming the roads this season. Harry Connick, Jr. began announcing the first dates for his Holiday Celebration Tour for winter 2008, with more dates expected in the near future. Kenny G also has a U.S. tour booked for December, following his international performances in October and November. The saxophonist's tour announcement was bolstered by the recent announcement that he is nominated for two Latin Grammy awards for his most recent album.

Puddle of Mudd continue their tour itinerary for the 2007 album "Famous" with a new round of dates booked through November. … Rap's dynamic duo Method Man & Redman will headline a new tour this fall. Published reports expect the pair's third collaborative album "Breakout 2" to drop sometime in 2009.
Those are the complete tour stories for today. But many other musicians and bands have added new tour dates and announced plans to hit the road. Check out their stories in brief:

After completing his current North American tour with a December 15-16 run at Madison Square Garden in New York City, Neil Young is going to keep on rocking in the free world with a stretch of shows Down Under. In addition to his six previously scheduled appearances at various Big Day Out events in New Zealand and Australia, the rocker has also added three solo shows to his itinerary: January 21 at the Brisbane Entertainment Centre in Boondall, AUS, January 24 at Sydney Entertainment Centre in Haymarket, AUS, and January 28 at the Sidney Myer Music Bowl in Melbourne, AUS.
International adventures are also ahead for Beck, who will wrap his U.S. appearances with a recently extended November 9-10 run at Club Nokia in Los Angeles, a month after concluding his regular touring with an October 8-10 run at United Palace in New York City. The alt-rocker has five new concerts scheduled for Japan in 2009, beginning March 18 at Zepp Sendai in Sendai. Shows follow March 19 at Zepp Nagoya in Nagoya, and March 22 at Zepp Osaka in Osaka, before concluding with a March 24-25 run at Bay NK Hall in Tokyo.
They hit the mainstream with an Apple commercial song cameo, and now CSS (a.k.a. Cansei de Ser Sexy) have added a few North American shows to their late 2008 tour itinerary. The shows run from December 9 at the Hard Rock Hotel in Las Vegas, NV, through a December 17-18 set at Webster Hall in New York City. Other shows are set for December 10 at Club Nokia in Los Angeles, December 12 for Bimbo's 365 Club in San Francisco, and a single show in Canada on December 15 at the Opera House in Toronto, ON. The run of shows follows the band's current stretch of shows in the UK, Europe, and Japan.
Christian band Casting Crowns have a Christmas album coming out and a holiday tour to match this winter. The group is currently on the road through October for a series of concerts at churches and Christian festivals. The holiday tour begins November 28 at Berry Center in Cypress, TX, and continues through December 13 at the Sovereign Center in Reading, PA. Notable stops include a November 30 gig at the BOK Center in Tulsa, OK, and a December 7 concert at Phillips Arena in Atlanta, GA.
The Damned are bookending their UK tour itinerary with a series of shows in the U.S. The first stretch of shows in the States is set to run October 28 at Slim's in San Francisco, CA, through November 2 at the Downtown Brewing Company in San Luis Obispo, CA. Other shows for the California run are scheduled for House of Blues venues on October 30 in Anaheim, October 31 in West Hollywood, and November 1 in San Diego. After completing a UK run from November 15 to December 21, the band will return to the U.S. for East Coast performances, starting December 29 at Black Cat in Washington, DC, and continuing through January 4 at the Paradise Rock Club in Boston, MA. New Year's Eve shows are booked for December 30-31 at Blender Theatre at Gramercy in New York City.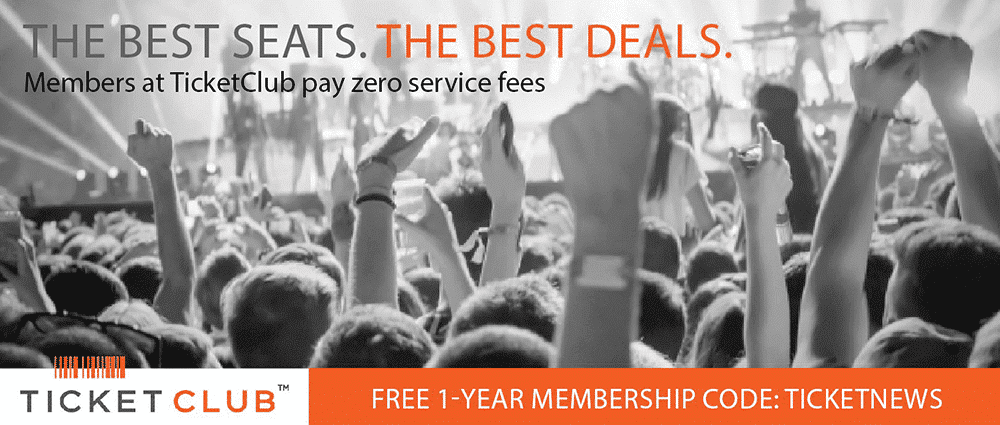 Last Updated on October 4, 2008 by By Allison Reitz