Today's recap includes tour announcements, concert industry updates and more as compiled by TicketNews on October 20, 2008. At the top of the news...
Today's recap includes tour announcements, concert industry updates and more as compiled by TicketNews on October 20, 2008.
At the top of the news today, we have some details on U2's deal with tour promoter Live Nation, which the band signed back in March. Live Nation recently registered approximately more than one million shares of company stock for the rockers, with an estimated value of $18.5-$19 million. Jay Z and Madonna also inked similar deals with Live Nation within the past year.

The music industry is saying goodbye to an acclaimed voice of soul and R&B. Dee Dee Warwick, the younger sister of Dionne Warwick, died over the weekend at the age of 63, with her sister by her side. … Canadian rocker Bryan Adams is going solo again for the latest in a series of acoustic shows. The most recent dates are set for the West Coast. … Liza Minnelli will be doing her thing on Broadway this December with her recently announced "Liza's at the Palace" residency at — where else? — the Palace Theatre.
In some industry news, Kenny Chesney and Sugarland were among the winners at this year's International Entertainment Buyers Association Honors Dinner held on October 16 in Nashville, TN. … In addition, AEG Live announced its takeover of Florida's five-day waterfront music and art festival, SunFest, which will run April 29 through May 3, 2009.
Those are the full stories for the day. For more concert and tour news, read the rest of today's finds in brief.
Metallica has announced details for the 2009 European leg of the "Death Magnetic" tour, dubbed World Magnetic, while currently in the midst of the band's three-month run of North America. After wrapping their performances on this side of the Atlantic with a January 31-February 1 run at the Prudential Center in Newark, NJ, the leading men of metal will head overseas for a February 25 opener at Trent FM Arena in Nottingham, ENG. From there, Metallica has more than 20 shows currently booked through the band's July 20, 22 and 23 closing shows at the Forum in Copenhagen, DEN. Highlights include the March 7-8 concerts at Stockholm Globe Arena in Stockholm, SWE, an April 1-2 set at Palais Omnisports de Paris-Bercy in Paris, FRA, and a June 14-15 run at Hartwall Arena in Helsinki, FIN. Two shows are also booked for the O2 Arena in London: March 2 and March 28. Dates are still being announced for the 2009 World Magnetic Tour.
Neil Diamond is still expanding his tour of North America, with a few more dates booked in December and January. The crooner is set to continue on the road with an October 21 performance at the BOK Center in Tulsa, OK. After a stretch of previously announced concerts across the eastern and northern states, Diamond has a recently added two-show run at the Air Canada Centre in Toronto, ON, on December 2-3. Also on the books is a special New Year's Eve gig at the Save Mart Center in Fresno, CA, followed by four early January shows, including a new January 6 gig at Rabobank Arena in Bakersfield, CA, and includes a three-show run at the Hollywood Palladium in Hollywood, CA, on October 31-November 2..
Alkaline Trio is currently on the road in North America touring with Rise Against, but in 2009 the punk rockers will be flying solo in the UK. The band has a 12 show run currently scheduled for February, beginning with a February 4 gig at The Junction in Cambridge, and continuing through a February 16-17 closing set at Koko in London. Along the way, Alkaline Trio will stop for a February 10 show at ABC1 in Glasgow, a February 11 gig at Manchester Academy in Manchester, and a Februry 14 performance at Rock City in Nottingham, among other locales. The next scheduled show for the trek with Rise Against is tonight (October 20) at The Tabernacle in Atlanta, GA. The tour continues through a November 23 gig at The Fillmore in Detroit, MI.
Noah and the Whale, a folk rock outfit straight out of London, ENG, is touring in support of the band's debut album "Peaceful, the World Lays Me Down." Though the group is slated for more than 20 performances in the UK and Ireland through a November 13 gig at Old Fire Station in Bournemouth, UK, they'll be back in the North America for an additional 13 shows before the end of the year. The Stateside trek kicks off December 2 at Black Cat in Washington, DC, and wraps December 19 at The Independent in San Francisco, CA. Highlights include a December 4 set at the Bowery Ballroom and a December 16 gig at Chop Suey in Seattle, WA. Two shows are booked for Canada: December 8 at La Sala Rosa in Montreal, QC, and December 9 at El Mocambo in Toronto, ON.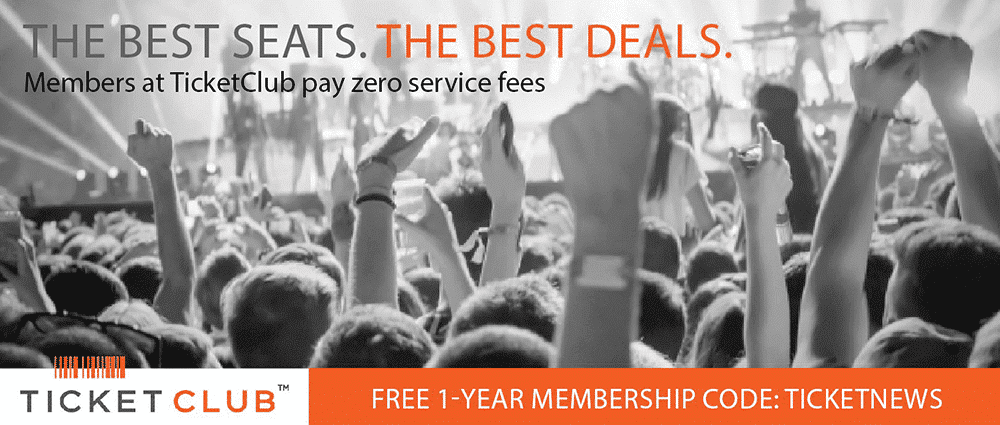 Last Updated on October 21, 2008 by By Allison Reitz