"FanMail Marketing & Front Gate Tickets Announce Partnership" Austin, TX (Front Gate Tickets) November 20, 2008 – Two industry leaders announced that they will...
"FanMail Marketing & Front Gate Tickets Announce Partnership"
Austin, TX (Front Gate Tickets) November 20, 2008 – Two industry leaders announced that they will combine forces today: FanMail Marketing and Front Gate Tickets have partnered to provide an enhanced Fan Relationship Management (FRM) and marketing software platform for ticketing and online stores. This platform will enable promoters, venues, festivals, sports teams and artists to better manage ticket and merchandise sales while also providing tier one direct to fan marketing and communication tools.
Front Gate Tickets, the exclusive ticketing provider for premier entertainment organizations including Lollapalooza, Belly Up Aspen, The Austin City Limits Music Festival, Higher Ground and Stubb's BBQ offers one of the only fully integrated online ticketing and merchandise platforms in the industry. Fans are able to buy tickets and merchandise simultaneously while the promoter or manager can easily add, update and track it all on the web-based backend. Now, teamed up with FanMail, an added component is available to target and segment fans and promote directly to them seamlessly and efficiently based on their interests and history while tracking campaign effectiveness along the way.

The premise for this partnership was simple; the person who bought a ticket to a previous event, will likely be the first in line to buy a ticket to a similar event next time. The Front Gate / FanMail partnership brings transparency to a fan's behavior as well as the marketing tools to affordably turn that behavior into more sales.

"Our partnership with FanMail stems from a common goal of helping venues, festivals, bands, and other entertainment organizations to strengthen relationships with their customers," said Jeff Kreinik, Director of Sales & Marketing at Front Gate Tickets. "Several FanMail clients are also Front Gate Tickets clients. It just made sense to join forces, integrate our technologies, and help our collective clients become smarter marketers."
FanMail offers a variety of Fan Relationship Management (FRM) and direct to fan communication solutions for labels, promoters, festivals, websites, artists and their managers. The flexibility of the technology lends itself to easily integrate with other systems. This integrated platform will allow Front Gate clients to easily track fan behavior and segment fans by interest, frequency and history. The result is highly targeted, highly relevant, interest-driven communications that sell more tickets and deliver a better fan experience.
(FRM) is the process of building deeper and more meaningful fan relationships through technology solutions that manage fan profiles and permissions, track sales and interaction behaviors, and enable highly targeted and personalized outreach.
"FanMail is very excited to partner with Front Gate," said David DeVore, FanMail's General Manager. "When promoters are able to get a transparent view of their fan's needs and are able to see how their direct to fan campaigns get massive results, it fundamentally changes the way that they do business. It is better for the fan and better for the promoter. We love that."
Instead of using traditional mass media, advertising, or "batch and blast" email campaigns, the FanMail / Front Gate integration can help promoters to easily build fan segments based on actual purchase behavior, genre interests, and personal preferences. Promoters can have the ability to "rifle shot" personalized messages to the right fan at the right time and track ticket revenue generated from each campaign using ROI tracking tools. The Front Gate ticketing platform and ecommerce capability are enhanced with web-based marketing tools that enable any organization to acquire, retain, and grow fan relationships via direct-to-fan communications. Advanced marketing tools that were until recently only affordable for large organizations are now available to any business through the FanMail / Front Gate partnership.
"A venue like Stubb's can quickly target fans according to their personal interests and buying habits with a targeted email alert," offers Kreinik. "We can literally help promoters sell out shows before they spend a dime on any other marketing activity."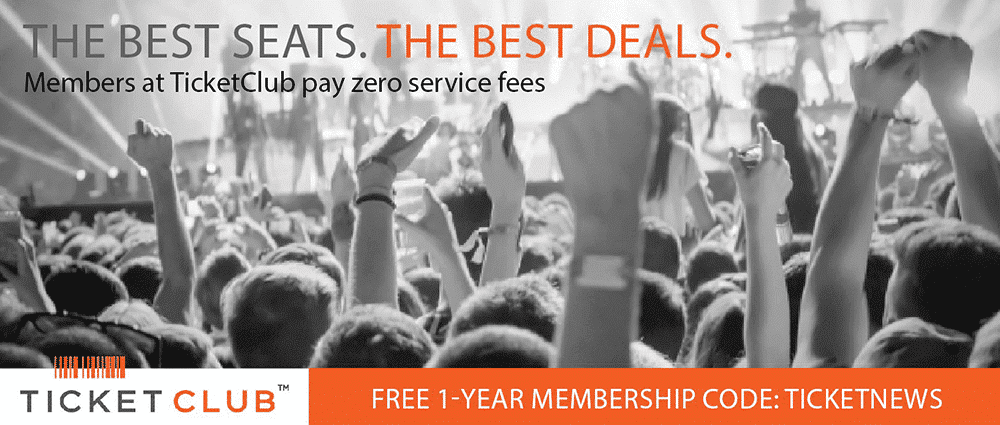 "These tools are about giving entertainment marketers deep transparency and understanding of their customers and the needs of fans. That translates into more intelligent marketing, better ROI and happier fans." commented David DeVore.
About FanMail Marketing (www.fanmailmarketing.com):
Since 2003, FanMail has been providing best-of-breed software and marketing services for fan management and direct-to-fan communications for some of the nation's most innovative music marketers including Another Planet Entertainment, JamBase.com, William Morris Agency, SCI Fidelity Records and The Dandy Warhols. Highly robust software and unparalleled customer service enable FanMail clients to efficiently find their fans, know their fans, reach their fans and drive continued fan loyalty.
About Front Gate Tickets (www.frontgateTickets.com/www.frontgatesolutions.com):
Since 2003, Front Gate Tickets has been providing privately and co-branded ticketing and merchandise stores for some of the nation's top promoters, festivals, venues and artists including C3 Presents, Lollapalooza, Austin City Limits Music Festival, Slightly Stoopid, The Casbah, The Long Center for the Performing Arts, Higher Ground and Stubb's BBQ. Innovative technology and fan-centric servicing are the cornerstones of Front Gate's ability bridge the gap between promoter and fan and deliver outstanding experiences every time. Front Gate Tickets is owned by Front Gate Solutions, a software development company whose mission is to make entertainment organizations more efficient.