With the economy in turmoil, the ticket industry will need to band together and look at ways to continue to forge relationships and new...
With the economy in turmoil, the ticket industry will need to band together and look at ways to continue to forge relationships and new partnerships to survive, a group of high-powered ticket professionals told a packed audience Wednesday at Ticket Summit NYC.
During the keynote discussion panel, "Who's on First? The New Paradigm in the Ticket Marketplace," executives from major ticket companies made it clear that the broker community, long the second-class citizen of the live entertainment world, had not only arrived but now has a rightful seat at the table. And with the public generally accepting the secondary ticket market, artists, sports teams, venues and primary ticketers should look to partner with brokers to combat the effects of the weak economy.

"There's not going to be a 30 percent margin business anymore," said Greg Bettinelli, Executive Vice President, business development and strategy at Live Nation, speaking about the future in ticket selling and urging the audience to prepare themselves for the change. "It'll be more like 5 to 15 percent."
The discussion was moderated by Mark Wienkes, financial analyst from Goldman Sachs, and besides Bettinelli, the other speakers were Derek Palmer, Chief Commercial Officer of Tickets.com; Jeff Kline, President of Vertix; Chuck La Vallee, head of music business development for StubHub; and Don Vaccaro, CEO and founder of TicketNetwork.
Vaccaro told the audience that for brokers to succeed they need to make sure their tickets "are everywhere." To that end, the company, which owns TicketNews and the Ticket Summit NYC, announced a new deal Wednesday with the Tribune Company to supply the newspaper giant with more than $1 billion in ticket inventory across all of Tribune's print, Internet, radio and television properties.
"The secondary ticket market is growing at a faster pace than the primary market, even though this year will be soft," Vaccaro said, and he predicted that more brokers will go directly to venues, managers and promoters to cut deals about ticket sales, effectively bypassing the primary ticket sellers. "Brokers will begin having much more say and will be able to partially underwrite tours."
And in a stunning admission, StubHub's La Vallee appeared to back up that move by stressing that artists "want more choice and access to new revenue streams." StubHub signed separate ticket distribution deals with Beyonce and Madonna, and famously with the Lynyrd Skynyrd/Hank Williams, Jr. "Rowdy Frynds" tour, which was the subject of an intense legal battle with Ticketmaster Entertainment. The two sides settled the case, and while La Vallee would not disclose the terms, he said he was pleased with the result.
"At the end of the day, it really is the artist who's driving the price of tickets, and it always comes down to money," La Vallee said. "It's about knowing their demographic and what those fans are willing to pay. Brokers will become more important in the marketplace, because those restrictions don't exist anymore."
Palmer's company, Tickets.com, is owned by Major League Baseball and he said that as a primary ticket seller, his company was not opposed to the secondary market for "philosophical or religious reasons," in fact the company has a relationship with StubHub. But, what he wanted to make sure was that brokers didn't limit his "opportunity to make money."
"In 2009, you will begin to see partnerships between entities that you would have never expected," Palmer said.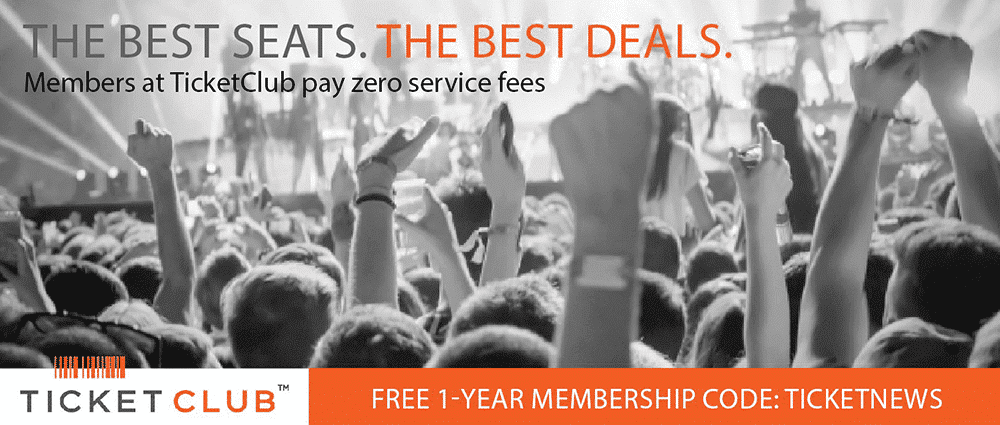 Bettinelli, who drew the distinction that Live Nation "is not in the ticketing business, but in the business of selling tickets," said that part of his job is to cultivate relationships between brokers and Live Nation, in part because what he's learned is that "it's everyone's ticket" – the venue, agent, manager, promoter and artist – and everyone wants equitable distribution channels. This is driven in part by the increased level of sophistication of brokers and others in the industry; added transparency in throughout the marketplace; and movement toward more relationships and partnerships.
"It's no longer a big deal if Don [Vaccaro] has conversations with Sean Moriarty [President and CEO of Ticketmaster]," Bettinelli said.
Kline, whose company specializes in paperless ticketing, said that just as the telephone and internet became important for the industry, paperless ticketing will continue to help drive the future. And he agreed that artists have become more "aggressive and active" in the whole process of ticketing.
"Artists have become much more involved in decisions that they didn't used to have to be involved in," he said.
Last Updated on June 15, 2009 by By Alfred Branch Jr.