Today's tour recap includes tour and festival announcements and more as compiled by TicketNews on January 9, 2009. The moment Phish phans have been...
Today's tour recap includes tour and festival announcements and more as compiled by TicketNews on January 9, 2009.
The moment Phish phans have been waiting for recently came in the form of a skywritten announcement: Phish Summer Tour 2009. The iconic jam band has lined up ten dates for the month-long June trek, adding to their reunion run that was originally limited to a March 6-8 run at Hampton Coliseum in Hampton, VA.

In festival news, what would have been the second Pemberton Festival has been cancelled for 2009. Festival organizers were given the go-ahead for the multiple-day event too late, prompting them to hold off on the next edition of the music and camping event until 2010.
Those are the complete concert, tour and festival stories for the day. Before calling it a week, be sure to check out a few more artist itinerary updates in brief.

Air Supply will tour again in 2009, with more than 30 dates currently scattered over nine months. The soft rock duo will begin its 2009 itinerary with a benefit concert on January 10 for the Animal Rescue Foundation in Walnut Creek, CA, and more dates follow through a September 3-6 run at The Orleans Hotel & Casino in Las Vegas, NV. Other dates for the pair include a February 5 show at the FM Kirby Center for Performing Arts in Wilkes-Barre, PA, April 3-5 sets at Suncoast Hotel & Casino in Las Vegas, NV, a May 21-24 run at The Orleans in Vegas, and a July 4 gig at Stewart Park in Beaumont, CA. At least five shows are also on the books for Australia in early May, but venues have not yet been announced.
Drive-By Truckers will be on the road for nearly 20 shows this winter, beginning with the band's upcoming January 15-17 run at 40 Watt Club in Athens, GA. More dates are booked for the crew through a February 28 set at Jupiter Var & Grill in Tuscaloosa, AL, including a January 22 session at Starland Ballroom in Sayreville, NJ, a January 29 concert at The Valarium in Knoxville, TN, a February 24 performance at The dame in Lexington, KY, and a February 26 show at The Pageant in St. Louis, MO. In addition, two-night stands are set for January 30-31 at The Orange Peel in Asheville, NC, and February 20-21 at 9:30 Club in Washington, DC.
The Marshall Tucker Band is scheduled to tour the U.S. this year with a 21-city outing. The trek is booked from a January 16 show at Northern Lights Casino in Walker, MN, through an August 15 gig at the State University of New York (SUNY) in Delhi, NY. Other confirmed dates include a January 28 set at Showcase Live in Foxboro, MA, a January 20 show at Starland Ballroom in Sayreville, NJ, a March 6 session at State Theatre in Falls Church, VA, March 13-14 concerts at Mohegan Sun in Uncasville, CT, and a March 27-28 run at Argosy Casino in Alton, IL. The band will perform one show with Grand Funk Railroad on January 17 at Golden Eagle Casino in Horton, KS.
The Black Lips will hit the U.S. for a March tour, following January and February dates in India and Europe. The indie rockers' stateside trek launches February 26 at Bottletree in Brimingham, AL, and wraps March 30 at The Social in Orlando, FL. The Black Lips will perform more than 20 shows during the run, including a March 5 concert at Black Cat in Washington, DC, a March 9 gig at Bowery Ballroom in New York, NY, a March 14 set at Logan Square Auditorium in Chicago IL, a March 23 session at One Eyed Jack's in New Orleans, LA, and a March 28 show at Common Grounds in Gainesville, FL. The band will also make a two-day appearance at SXSW in Austin, TX, on March 20 and 21.
The Gaslight Anthem has plans for a spring tour of North America up its sleeve. The 17-show outing begins with a March 8 performance at the Langerado Music Festival in Miami, FL, and continues with a March 18 gig at La Tulipe in Montreal, QC, through an April 24 session at Gothic Theatre in Englewood, CO. The up-and-coming rockers are also slated for a March 27 set at Webster Hall in New York, NY, an April 4 concert at Varsity Theater in Minneapolis, MN, and an April 16 show at Slim's in San Francisco, CA, among other dates. In addition to the U.S. shows, six dates are booked for Canada, including a March 20 show at Opera House Concert Venue in Toronto, ON, and an April 7 gig at The Warehouse in Calgary, AB.
Shinedown should be hitting the road for a February and March tour of the States this year. The rock crew will open its 17-city national tour on February 23 at Parc International in Lafayette, LA, and continue playing through March 20 at Mayo Civic Center Auditorium in Rochester, MN. Shinedown is also schedule to perform on March 2 at Level 2 in Columbia, SC, March 5 at Penn's Peak in Jim Thorpe, PA, March 10 at Bogart's in Cincinnati, OH, March 14 at Gale Bullman Building in Rolla, MO, and March 18 at Bismarck Civic center in Bismarck, ND. A 14-date tour of the UK and Europe precedes the American outing, beginning with a January 21 gig at Islington Academy in London, ENG, and wrapping on February 10 at Arena in Vienna, AUT.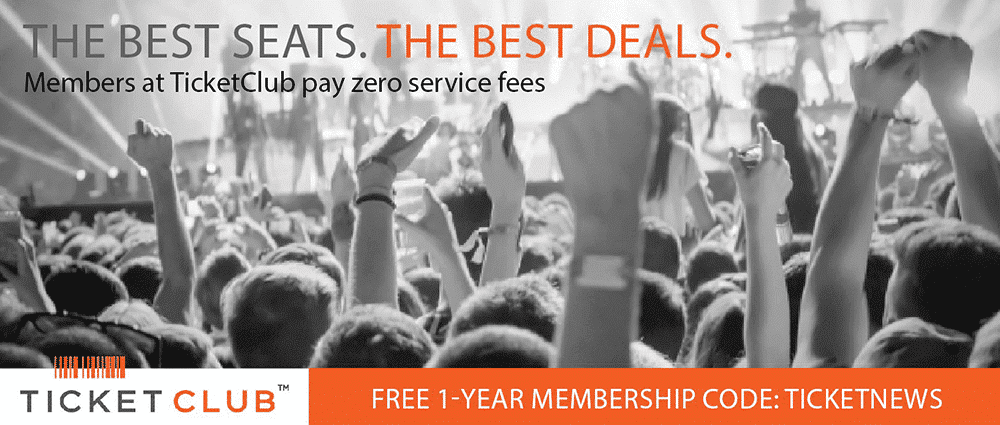 Last Updated on January 10, 2009 by By Allison Reitz