Today's recap includes special concert news, reunion announcements and more as compiled by TicketNews on February 9, 2009. The pop-punk titans of Blink-182 have...
Today's recap includes special concert news, reunion announcements and more as compiled by TicketNews on February 9, 2009.
The pop-punk titans of Blink-182 have announced that they will launch their full-fledged reunion this year, complete with a new album and tour. The band's last performance was in December 2004, though they didn't officially announce their hiatus until February 2005. The trio began talking again after drummer Travis Barker survived a tragic September plane crash that killed four.

Southern rock's rising stars Kings of Leon will launch an arena tour of the U.S. this spring to follow up their sold-out show at Madison Square Garden last month. … James Taylor will perform a special four-show run at Tanglewood in Lenox, MA, as part of the venue's seasonal closing festivities, including a special set with the Boston Pops and John Williams. … Festival producer Kevin Lyman had some hard words for the primary ticket industry, telling Ticketmaster and Live Nation to get their acts together or his various lifestyle festivals and tours will do their own ticketing.
Those are the full reports for this Monday. For more of the latest concert and tour news, read on for additional artist itinerary updates in brief:

Ladytron and The Faint will team up this spring for a co-headlining run of the U.S. and Canada. The 27-date outing launches April 1 at Tuner in Milwaukee, WI, and wraps May 5 at Ogden Theatre in Denver, CO. A number of two-night stands are booked for the trek: April 3-4 at Metro/Smart Bar in Chicago, IL; April 10-11 at Webster Hall in New York, NY; April 26-27 at Music Box at Fonda in Los Angeles, CA; and April 29-30 at The Fillmore in San Francisco, CA. Three shows are booked for Canada: April 6 at Phoenix Concert Theatre in Toronto, ON; April 7 at Theatre Telus in Montreal, QC; and April 3 at Commodore Ballroom in Vancouver, BC.
Beach Boys will surf through the year with a number of headlining dates. Currently, the band has confirmed a total of 12 dates, with more expected to come. The first announced show is set for March 5 at Union Colony Civic Center in Greeley, CO, with shows following through October 7 at Star of the Desert Arena in Primm, NV. Along the way, the classic group will stop for a March 27-29 three-night run at Holland Performing Arts Center in Omaha, NE, an April 24 set at St. Augustine Amphitheatre in St. Augustine, FL, a May 16 concert at Winstar World Casino in Thackerville, OK, and a June 26-27 set of gigs at Frederick Brown Jr. Amphitheater in Peachtree City, GA.
Richard Thompson will take on a U.S. theater tour this spring. The singer-songwriter has a 12-show run set for March, followed by a festival performance later in the year. The jaunt picks up with a March 1-2 stand at Cactus Café in Austin, TX, and ends March 15 at the House of Blues in New Orleans, LA. Other stops along the way include a March 5 concert at The Belcourt Theatre in Nashville, TN, a March 8-9 two-night stand at Carrboro Arts Center in Carrboro, NC, and a March 14 set at The Palladium in St. Petersburg, FL. Thompson's schedule is clear through the rest of spring with a single summer date currently booked for June 28 at the Kate Wolf Memorial Music Festival in Laytonville, CA.
Mae has added nine shows onto its current trek, stretching the itinerary through the end of May with nearly 40 concerts. New shows are set for April 22 at The Social in Orlando, FL; April 25 at The Door in Dallas, TX; May 2 at The Clubhouse Music Venue in Tempe, AZ; May 7 at Troubadour in West Hollywood, CA; May 22 at Magic Stick in Detroit, MI; April 23 at Agora Ballroom in Cleveland, OH; May 24 at The Tralf Music Hall in Buffalo, NY; May 27 at North Star Bar in Philadelphia, PA; and May 28 at Mr. Small's Theatre in Pittsburgh, PA. The next concert on the books is set for February 13 at SoZo in State College, PA.
Los Campesinos! are currently finishing a February stretch of shows, but will be back on the North American circuit this spring with a new batch of dates. The band's next show is set for February 10 at Calvin College in Grand Rapids, MI, with a closing run booked for February 14-15 at the Bowery Ballroom in New York, NY. Los Campesinos! will launch the 18-date spring round with a March 6 set at Lunario in Mexico City, MEX, ending the trek on April 17 at Coachella Valley Music & Arts Festival in Indio, CA. The jaunt includes a March 29 concert at Theatre of the Living Arts in Philadelphia, PA, an April 1 session at Opera House Concert Venue in Toronto, ON, an April 5 show at The Waiting Room in Omaha, NE, an April 11 gig at Richard's on Richards Cabaret in Vancouver, BC, and an April 15 stop at Slim's in San Francisco, CA.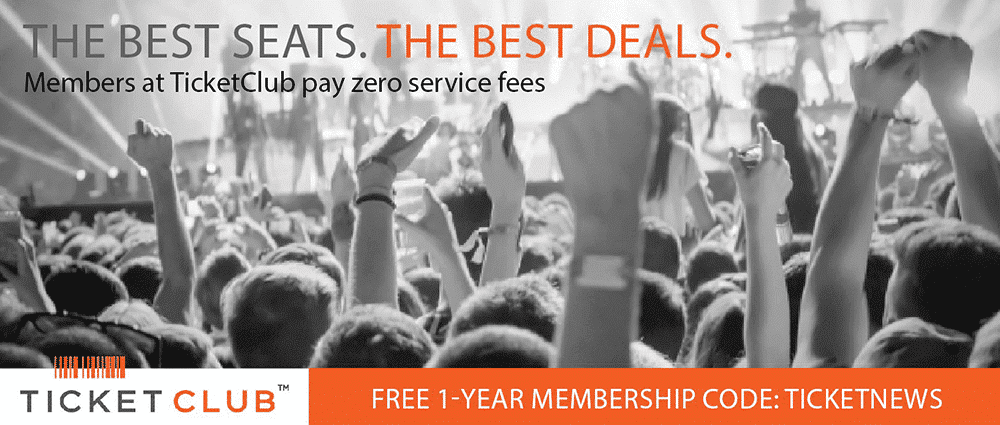 Last Updated on February 10, 2009 by By Allison Reitz