"FanSnap Partners With Bleacher Report, Yardbarker" PALO ALTO, CA (Marketwire) February 18, 2009 – FanSnap(SM), the search engine for tickets, today announced new agreements...
"FanSnap Partners With Bleacher Report, Yardbarker"
PALO ALTO, CA (Marketwire) February 18, 2009 – FanSnap(SM), the search engine for tickets, today announced new agreements with Bleacher Report(SM) — the open source sports network, and with Yardbarker(SM) — the online sports community and branded vertical ad network, to integrate FanSnap's live event ticket results of more than 10 million tickets from 56 ticket providers, into the leading edge sports properties.
"We are pleased to partner with the Bleacher Report team to deliver the latest event and ticket results to the rapidly growing community of passionate sports fans on Bleacher Report," said Mike Janes, CEO of FanSnap. "We share Bleacher Report's commitment to serving sports fans by providing easily accessible, high-quality information, in our case about upcoming sporting events and ticket availability."

Dave Nemetz, Co-Founder of Bleacher Report, said of the partnership, "Our mutual goal is to create a great experience for the fans, making it fast and easy for them to discover relevant upcoming events and find their favorite pro and college teams' tickets all in one place. We felt working with the fan-focused FanSnap team offered the Bleacher Report community the best combination of choice and convenience. We definitely did not want to limit our offering to a single ticketing partner, or subject the community to the confusing collection of links pointing to multiple ticket providers that seem to be springing up on some event and fan content sites."
Bleacher Report's community-driven online sports network provides all sports fans one place to create, critique and consume compelling coverage of their favorite college and professional teams. Bleacher Report maintains high-quality content through a combination of automated filters and a unique peer-editing process that encourages members to actively engage in reviewing and improving the quality of other writers' content. All this helps ensure the best coverage and the best writers are prominently showcased.
"Aligning with FanSnap is about more than just offering a ticket solution," said Yardbarker CEO Pete Vlastelica. "FanSnap helps us advance our goal of providing the fans with the best of the sports web in one place. There's clear alignment in how the two companies think about the world. Our community will appreciate the convenience of easily finding the best ticket values, in the same way they appreciate the work we do to bring them the best sports news, opinion, videos, and athlete blogs. It's a natural fit."
Yardbarker's sports community and branded vertical ad network integrates fan blogs and celebrity sports blogs from athletes such as Eagles quarterback Donovan McNabb, Clippers guard Baron Davis, Tigers pitcher Dontrelle Willis and Trail Blazers center Greg Oden. Yardbarker breaks down traditional barriers, allowing fans and athletes to debate sports, read and write articles, and watch videos. In the Yard, even the famous athletes are treated like fans.
"We're thrilled to partner with Yardbarker to integrate event and ticket information across Yardbarker's impressive network of sports and athlete blogs," said Janes. "We know that sports fans perceive information about upcoming events as very relevant content and not 'interrupt marketing.' We look forward to serving Yardbarker's network of more than 10 million highly engaged fans."
With these partnerships, sports fans reading about their favorite teams and athletes will have easy access to their upcoming events and ticket values, direct linking to FanSnap's search results that are actual ticket-level details, rather than the lists of web sites generated by the general search engines. Fans will be able to access the most popular feature of FanSnap — FanSnap Maps, the dynamic venue maps which display a summary of all available ticket listings that match the fan's specified search criteria and allow fans to determine at a glance the ticket price range by section using colored "heat map" summary markers.
About FanSnap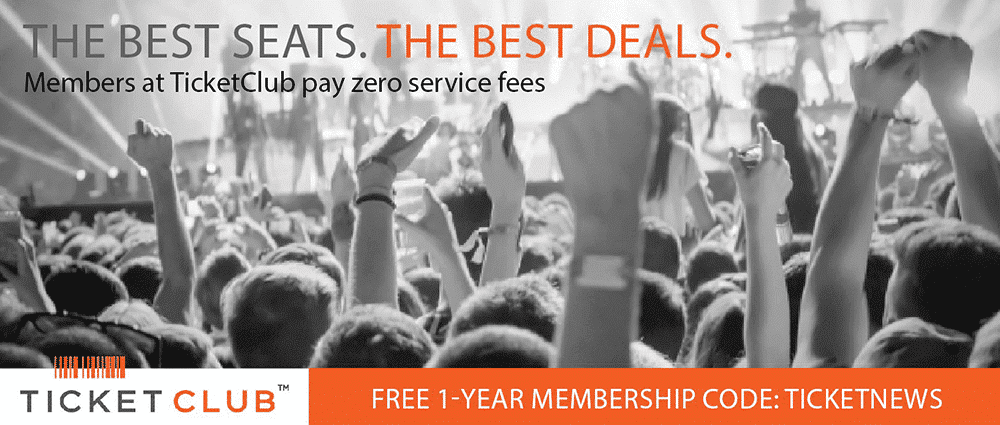 FanSnap (http://FanSnap.com) is the search engine for event tickets. Using FanSnap's free ticket search results, sports, concert, and theatre fans have quick and easy access to over ten million tickets to more than 33,000 events offered by dozens of the leading ticket providers, including Ace Ticket, AllShows.com, Barry's Tickets, Gold Coast Tickets, Las Vegas Tickets, RazorGator, StubHub and TicketNetwork, all at once. Our detailed ticket-level search results are made possible by the combination of strategic industry partnerships and systems integration, as well as our FanSnap TicketData(SM) systems and patent-pending dynamic FanSnap Maps(SM). FanSnap was founded in 2007, funded by General Catalyst Partners of Cambridge, MA, and is headquartered in Palo Alto, CA.
About Bleacher Report
Bleacher Report (http://bleacherreport.com) is the web's largest destination for fan-powered sports content. Since launching in September 2007, Bleacher Report has grown to 2.5 million monthly unique visitors and now publishes more original articles about more sports than any other source on Earth. Bleacher Report has forged distribution partnerships with both Fox Sports and CBS Sports, and been recognized as one of PC Magazine's Top 100 Sites of 2008 and a top new venture by BusinessWeek. Bleacher Report was founded by a team of lifelong friends who were not satisfied with the breadth and depth of local team coverage on the web.
About Yardbarker
Yardbarker (http://yardbarker.com) is the web's most interactive sports media network. Yardbarker.com, the hub of the network, pulls together original content from top athletes such as Donovan McNabb and Greg Oden, along with articles, photos, links, and videos submitted by passionate fans, giving members more ways to interact with each other than any other major sports site. The Yardbarker Network, which includes 700 high-quality sports blogs and other independent sites, provides Yardbarker's users with a broad array of content that fuels a never-ending discussion.
Contacts:
FanSnap
Christian Anderson, (206) 251-3469
Bleacher Report
Max Tcheyan, (415) 777-5505
Yardbarker
Mark Braff, Braff Communications LLC, (201) 612-0707