Despite their dominant positions in the live entertainment and ticketing industries, respectively, Live Nation and Ticketmaster Entertainment are having a hard time convincing Wall...
Despite their dominant positions in the live entertainment and ticketing industries, respectively, Live Nation and Ticketmaster Entertainment are having a hard time convincing Wall Street that their planned merger will right their fortunes.
Since the merger was announced Tuesday, February 10, Live Nation stock, which trades under the symbol LYV, has dropped almost $1 dollar to $3.93 as of 1 pm today. It closed at $4.82 on Tuesday, which was also down from its close of $5.29 on Monday.

Ticketmaster's stock has not fared any better. On Tuesday, the stock, which trades under the symbol TKTM, closed at $6.15, and it was trading at $5.06 as of 1 pm today. On Monday, the stock closed at $6.57.
The proposed merger of equals is valued at about $2.5 billion, and the two companies currently have a combined market capitalization of just under $600 million. According to TicketNews's exclusive industry rankings, Ticketmaster is the world's largest primary ticket seller, and Live Nation is the second largest. Ticketmaster is also by far the largest overall ticket seller, while Live Nation is the fourth largest, but Live Nation is the world's largest concert promoter and live entertainment company.

Besides the two companies' stock prices dropping, Ticketmaster's corporate rating was dropped on Wednesday to "BB+" with "negative implications" by Standard & Poor's (S&P), primarily due to Ticketmaster's debt leverage will increase as a result of the deal. S&P gave a better rating to Live Nation, a "B," for the inverse of the Ticketmaster rating, namely Live Nation's debt leverage will decrease.

"The rating action is based on the expected changing financial risks from the merger," S&P's credit analyst Andy Liu said in a statement. "Furthermore, Live Nation has significant historical discretionary cash flow deficits and it is unclear that the combined entity would be able to generate meaningfully positive discretionary cash flow, especially with consumer discretionary spending and corporate sponsorship under pressure from the recession."
The deal is far from being finalized. The U.S. Justice Department's Antitrust Division has opened an investigation into the merger, and already U.S. Sen. Charles Schumer, D-NY, has come out against it, joining rocker Bruce Springsteen and others who also oppose the deal.
"There is great potential for abuse when two companies of this size join forces," said Schumer in a statement issued Wednesday. "We must protect consumers against these practices and make sure that Ticketmaster and Live Nation both continue to provide tickets to buyers fairly."
Those sentiments were echoed by Scott Devitt, managing director, Internet Consumer Services for Stifel, Nicolaus & Company, Inc.. In a report to investors Wednesday, Devitt wrote that fans could lose out if the merger were to happen.
"[The two companies believe] that the merger will: (1) improve access and transparency, in terms of ticket purchases, (2) improve ticket pricing options, (3) increased invest in better ticketing technology, and (4) increase event attendance. We believe the merger will result in higher prices for consumers, no incremental increase in ticket sales, and that consumers will not benefit economically from synergies created by combining the two entities."
The reason for the merger, Devitt believes, is because of "the failure of the [Live Nation] ticketing system," in addition to the current economic pressures placed on both companies and the entire live entertainment industry due to the recession. Live Nation's new ticketing system, launched last month with the help of CTS Eventim of Germany, struggled with a recent onsale for Phish tickets.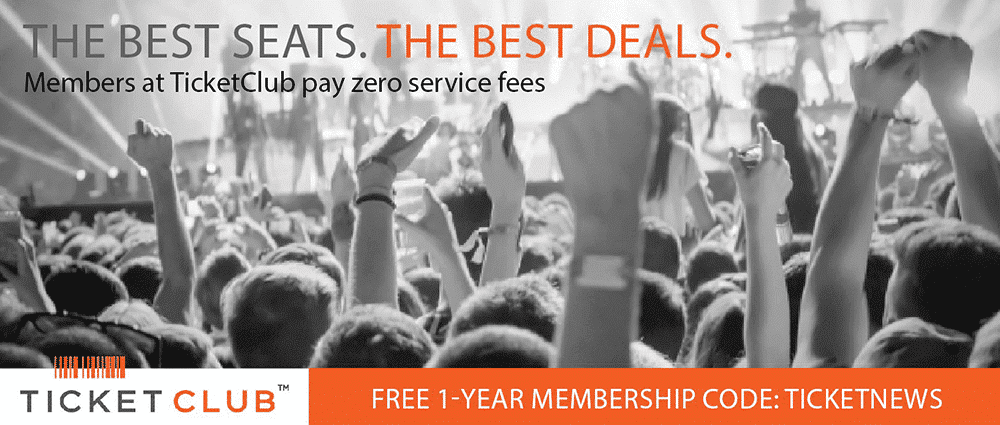 "We find it odd that combining the premier ticketing company with a failing ticketing platform will increase R&D and innovative technologies. We believe that any technologies evident in the Live Nation ticketing platform belong to its partner CTS Eventim. Furthermore, based on comments by former management at a recent TKTM client lunch, we are uncertain that Live Nation will bring any technological developments to the Ticketmaster platform. At the lunch, management stated that they have no plans of introducing a seat mapping function in the near term, and most likely never will," Devitt wrote. "The biggest difference, in our view, between the LYV and TKTM platforms is seat mapping technology. The LYV platform utilizes seat mapping technology provided by CTS Eventim, which allows customers to choose an exact seat. The TKTM platform allows customers to select a number of tickets, price level, or general section of the venue when purchasing tickets. Customers of TKTM are then give random seat assignments based on what is available in the database and customer inputs."
Mark Mahaney, Director of Internet Research for Citigroup Investment Research, is also skeptical that the merger will happen. Both Mahaney and Devitt list the companies stock as a "hold."
"While the potential benefits to LYV and TKTM seem relatively clear, key ticketing clients such as AEG may view the combination as inherently conflicted, and TKTM runs the increasing risk of client defections when contracts come up for renewal. And finally, the biggest hurdle, in our view, is likely to be regulatory. Consistent with the acquisition of Paciolan in 2008 (now Ticketmaster Irvine), investors should expect regulators to scrutinize this transaction just as (if not more) closely," Mahaney wrote in a report to investors.
Devitt continued, "In our view, Live Nation Entertainment would open itself up to patent law suits if it were to implement seat mapping technology without the consent of CTS Eventim. This begs the question will Live Nation Entertainment seek to purchase CTS Eventim to eliminate its main International rival."
More TicketMaster/LiveNation merger news