Today's recap includes special concert announcements, festival updates and more, as compiled by TicketNews on March 20, 2009. Eclectic and eccentric performer Prince has...
Today's recap includes special concert announcements, festival updates and more, as compiled by TicketNews on March 20, 2009.
Eclectic and eccentric performer Prince has unveiled details for a three-concert run in Los Angeles, CA. The unusual part of this announcement: all three concerts take place on the same night, in separate venues and with different backing bands. The shows are promoting Prince's upcoming trifecta of albums and new Web site launch.

Top-selling duo Elton John & Billy Joel keep on tacking dates onto their U.S. concert run; this time, the additions are stretching into late fall 2009. … Though it began primarily as a U.S. destination festival, this year's Rock on the Range will also feature an installment north of the border in Winnipeg, MB. … The music industry has a new interacting conference and festival to its name. The One Movement Festival in Perth, Australia, hopes to unite industry players, emerging bands from around the world, and cutting edge music fans.
Those are the complete reports for this first day of spring. Before the weekend fully hits, be sure to check out some of the day's other concert and tour updates in brief:
Diana Krall, who will complete a tour of her native Canada this April and May, has announced plans for a summer tour of the United States. So far, the jazz crooner has booked 20 performances from June 5 at palace Theater in Waterbury, CT, through August 28 at Arlene Schnitzer Concert Hall in Portland, OR. Other gig stops are set for June 13 at the Bank of America Pavilion in Boston, MA; June 20 at the Borgata in Atlantic City, NJ; July 11 at Chastain Park Amphiheatre in Atlanta, GA; and August 12 at Louise M. Davies Symphony Hall in San Francisco, CA. Shows in Canada run from an April 14-15 run at Southern Alberta Jubilee Auditorium in Calgary, AB, through May 13 at the Orpheum in Vancouver, BC.
Ian Anderson, frontman for classic rock band Jethro Tull, will perform a 15-city concert tour this fall. The musician's solo outing begins October 5 at Pabst Theater in Milwaukee, WI, and ends November 14 at Moore Theatre in Seattle, WA. Along the way, Anderson has stops penciled in for October 7 at the Vic Theatre in Chicago, IL; October 13 at Beacon Theatre in New York, NY; November 3 at Dodge Theatre in Phoenix, AZ; November 6 at The Wiltern in Los Angeles, CA; and November 9 at Warfield Theatre in San Francisco, CA.
George Thorogood & The Destroyers will follow their spring tours of the U.S. and Europe with a late summer trek back in the States. The primary round of summer shows picks up July 22 at The Mountain Winery in Saratoga, CA, and continues through an August 22 show with Jonny Lang at Harrah's Stir Concert Cove in Council Bluffs, IA. Other performances include solo gigs on July 25 at Greek Theatre in Los Angeles, CA; August 1 at Fillmore Auditorium in Denver, CO; August 11-12 at Hampton Beach Casino Ballroom in Hampton Beach, NH; and August 19 at Meijer Gardens in Grand Rapids, MI. Two more concerts with Lang are set on July 25 at Star of the Desert Arena in Primm, NV, and August 4 at The Crossroads in Kansas City, MO.
The Disco Biscuits have added two special performances to their spring tour itinerary. The tour-end performances fall on May 29 at Fox Theatre in Boulder, CO, and May 30 at Red Rocks Amphitheatre, CO. Both shows are part of the two-day "Bisco Inferno" event. While tickets for Red Rocks are being sold individually, Fox Theatre tickets are only available with the purchase of the limited two-day Bisco Inferno pass. This will be the band's first headlining performance at Red Rocks Amphitheatre.
Rehab is on the road for an extensive spring tour that runs for almost the whole season. The band hits the stage tonight (March 20) for a show at The Music Farm in Charleston, SC, and continues on through a May 23 gig at Georgia National Fairgrounds in Perry, GA. Also on the books are shows on March 25 at The Handlebar in Greenville, SC; April 2 at Arizona Pete's in Greensboro, NC; April 27 at Higher Ground in Burlington, VT; April 30 at Joe's Sports Bar in Chicago, IL; and May 9 at Lincoln Theatre in Raleigh, NC. When it's all said and done, the band will have hit 25 markets along the East Coast.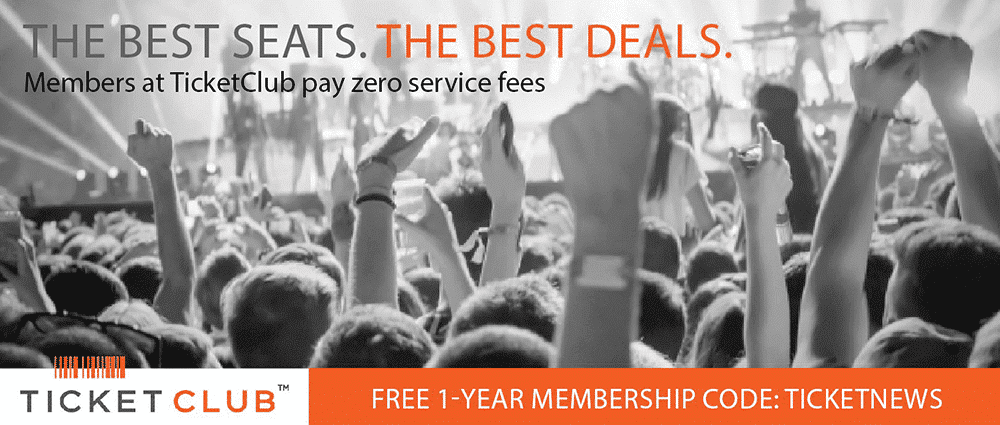 Last Updated on March 23, 2009 by By Allison Reitz