Today's recap includes comedy tour announcements, special event news and more, as compiled by TicketNews on March 10, 2009. Comedian Dane Cook has major...
Today's recap includes comedy tour announcements, special event news and more, as compiled by TicketNews on March 10, 2009.
Comedian Dane Cook has major tour plans for the next year. The performer, who entered the national spotlight with his hit comedy album "Harmful If Swallowed" in 2003, is expected to perform more than 100 shows around the world, beginning with a 34-city North American tour this spring.

Fans of alt-rock band R.E.M. can check out the all-star tribute Music of R.E.M. concert, which will be at Carnegie Hall in New York City on March 11. … Despite the economic troubles faced by similar festivals, Jazz in the Gardens is still going strong in its fourth year, posting strong ticket sales for the upcoming March 28-29 festival in Miami Gardens, FL.
Those are the complete reports for this Tuesday. But for more of the day's concert and tour news, be sure to check out our itinerary updates in brief:
Leonard Cohen has booked additional nights at five venues on his upcoming North American tour. The additions expand his itinerary to a full 35 dates. The supplementary shows are set for an April 1-2 stand at the Long Center for the Performing Arts in Austin, TX, an April 10-11 run at Nokia Theatre at LA Live in Los Angeles, CA, a May 5-6 set of shows at Chicago Theatre in Chicago, IL, a May 16-17 block at Radio City Music Hall in New York, NY, and a May 29-30 run at Citi Performing Arts Center in Boston, MA. The tour, which begins in Austin at the start of April, is currently booked through a June 2 performance at Red Rocks Amphitheatre in Morrison, CO.
The Black Lips will follow their early spring tour of the U.S. with a round of eight performances in the UK and Ireland. The indie band heads across the pond for a May 15 kick-off at Trent University in Nottingham, ENG, and continues on the trail through a May 26 show at Electric Ballroom in London, ENG. Other stops are booked for May 17 at The Globe in Cardiff, WAL, May 22 at Crawdaddy in Dublin, IRE, and May 23 at Oran Mor in Glasgow, SCO, among other dates. The U.S. tour continues with a concert tonight (March 10) at Music Hall of Williamsburg in Brooklyn, NY, and concludes May 2 at the Glass House in Pomona, CA.
Fischerspooner has outlined plans for a new 19-city tour this spring. The month-long trek launches May 6 at Theatre of the Living Arts in Philadelphia, PA, and ends June 1 at Phoenix Concert Theatre in Toronto, ON. Along the way, the electroclash group stops for shows on May 8 at Webster Hall in New York, NY; May 13 at The Loft in Atlanta, GA; May 16 at the House of Blues in Houston, TX; May 23 at The Avalon in Los Angeles, CA; and May 30 at Metro / Smart Bar in Chicago, IL. Before launching the May trek, Fischerspooner has three March dates coming up: March 18 at Fontainebleau Hilton Resort in Miami, FL; March 19 at Caprice in Vancouver, BC; and March 20 at Debonair Social Club in Chicago, IL.
Johnny Winter has extended his current tour plans for the U.S. and Canada with more than 10 new performance dates. Some of the recent additions include an April 10 concert at Club Soda in Montreal, QC, a June 17 show at The Ark in Ann Abror, MI, an August 8 gig at Tower Theatre in Bend, OR, an August 14 concert at the Knitting Factory in Boise, ID, a September 2 set at Rialto Theatre in Tuscon, AZ, and a September 19 concert at Birchmere in Alexandria, VA. The blue guitarist's next show is March 13 at Carolina Theatre in Greensboro, NC.
Skillet, a Christian pop-rock band based out of Tennessee, has nearly 60 performances lined up for this spring and summer. The trek begins with a March 28 concert at Ocean City Convention Center in Ocean City, MD, and wraps September 19 at Carowinds in Charlotte, NC. Other planned stops include an April 9 show at Carl Perkins Civic Center in Jackson, TN, an April 26 gig at Sokol Auditorium / Underground in Omaha, NE, a May 16 concert at Crown Theatre in Fayetteville, NC, a June 28 set at Summerfest in Milwaukee, WI, a July 24 gig at Louisiana Superdome in New Orleans, LA, and a September 5 concert at San Angelo Coliseum in San Angelo, TX.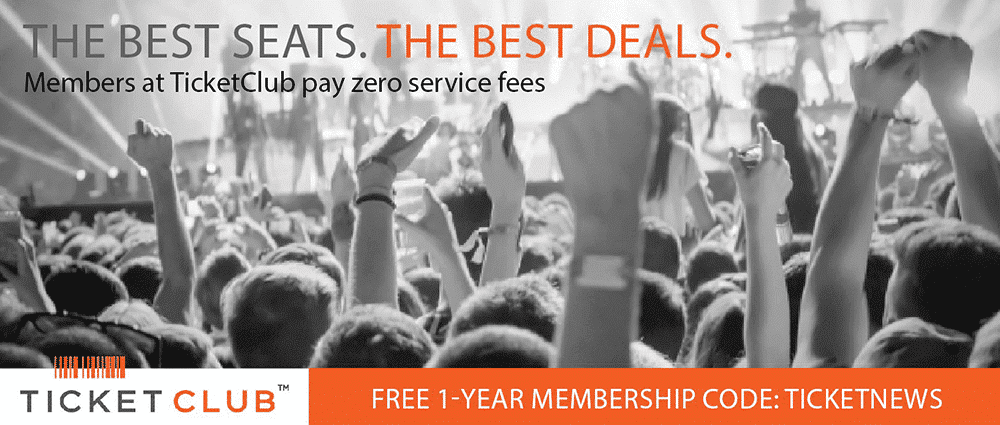 Saving Abel is keeping busy this year with supporting stints on tour with Nickelback, as well as Buckcherry and Avenged Sevenfold. However, the rock crew also has some new solo dates lined up for the U.S. and Canada this spring. Some of the solo sets are booked for March 22 at The New Oasis in Sparks, NV; March 24 at the Knitting Factory in Boise, ID; March 26 at The Starlite Room in Edmonton, AB; May 1 at BJCC Concert Hall in Birmingham, AL; May 16 at Riverfront Park in Nashville, TN; and May 30 at Liberty Memorial Park in Kansas City, KS, among other dates.
Last Updated on March 11, 2009 by By Allison Reitz