Today's recap includes tour announcements, festival updates and more, as compiled by TicketNews on April 10, 2009. Tour highlights for the day are led...
Today's recap includes tour announcements, festival updates and more, as compiled by TicketNews on April 10, 2009.
Tour highlights for the day are led by Aerosmith. The iconic rock band announced the first of its summer dates with ZZ Top; ticket presales start over the weekend for fan club members. Rising folk-rock act The Avett Brothers has more developed tour plans for the coming months. The acclaimed up-and-comers will visit more than 40 U.S. cities from April 16 through September 4.

In festival news, the fifth annual A3C Hip Hop Festival has been put on the books for October 1-3 in Atlanta, GA. American folk-rock trio Crosby, Stills & Nash have been tapped to headline the annual Gathering of the Vibes Festival in Bridgeport, CT.
Those are the complete concert and tour reports for this Friday. But don't get yourself in a tizzy — plenty of additional events have been announced throughout the day. Check some of the artist itinerary highlights in brief below:
AC/DC's rock 'n' roll train keeps rolling with more dates for the crew's North American summer tour. The outing now stands at 13 dates with the addition of the first four Canadian gigs for this leg of the tour: August 22 at Canad Inns Stadium in Winnipeg, MB; August 24 at Taylor Field in Regina, SK; August 26 at Commonwealth Stadium in Edmonton, AB; and August 29 at BC Place in Vancouver, BC. This leg of the trek also features nine previously announced U.S. dates, beginning with a July 28 show at Gillette Stadium in Foxborough, MA, and ending September 8 at Honda Center in Anaheim, CA. More dates are expected to come.
Wanda Sykes is taking her comedy routine on the road for a new batch of late spring and summer performances. Her schedule begins May 30 at the Borgata Music Box in Atlantic City, NJ, and wraps up after 15 shows on September 19 at Humphrey's Concerts By The Bay in San Diego, CA. Along the way, the actress and comedienne has two-night stands slated for June 19-20 at Funny Bone in Virginia Beach, VA; July 17-18 at Cobb's Comedy Club in San Francisco, CA; July 24-25 at The Improv in Irvine, CA; and August 21-22 at Warner Theatre in Washington, DC, among other dates.
Diana Krall continues to expand her North American tour itinerary with new summer dates. The jazz singer has thrown another handful of shows into the mix: May 14 at the Orpheum in Vancouver, BS; June 6 at Strand-Capitol Performing Arts Center in York, PA; June 10 at Earl W. Brydges Artpark in Lewiston, NY; June 20 at the Bograta Event Center in Atlantic City, NJ; and July 31 at Red Butte Garden in Salta Lake City, UT. Krall's tour picks up April 14-15 at Southern Alberta Jubilee Auditorium in Calgary, AB, and continues straight through until August 29-30 at Chateau Ste. Michelle Winery in Woodinville, WA, with only limited breaks along the way. In all, she has nearly 80 performances booked across the provinces and states.
Gomez will rock across this U.S. and Canada later this spring with 14 concert dates. The tour kicks off May 22 at St. Andrews Hall in Detroit, MI, and wraps with a June 12 set at Bonnaroo in Manchester, TN. The band also has shows on the books for May 24 at Pabst Theatre in Milwaukee, WI; May 29 at Phoenix Concert Theatre in Toronto, ON; June 1 at Terminal 5 in New York, NY; June 2 at the House of Blues in Boston, MA; June 8 at Stubb's Bar-B-Q in Austin, TX; and June 9 at Warehouse Live in Houston, TX, among other dates.
Old 97's will tour the nation this year for 13 concert appearances. Frontman Rhett Miller has some solo gigs scattered through the itinerary, but the first 97's show comes in the form of a May 2-3 stand at Cubby Bear in Chicago, IL, with more dates following through a July 11 appearance at Snowbird Mountain Music Festival in Salt lake City, UT. Other dates lined up for the trek include June 19-20 and 23-24 shows at Maxwell's in Hoboken, NJ, as well as a June 21 concert at Theatre of the Living Arts in Philadelphia, PA, and a June 25 set at Bottle & Cork in Dewey Beach, DE. Rhett Miller's next show is April 11 at Castaways in Ithaca, NY, followed by an April 16 show at Le Poisson Rouge in New York, NY.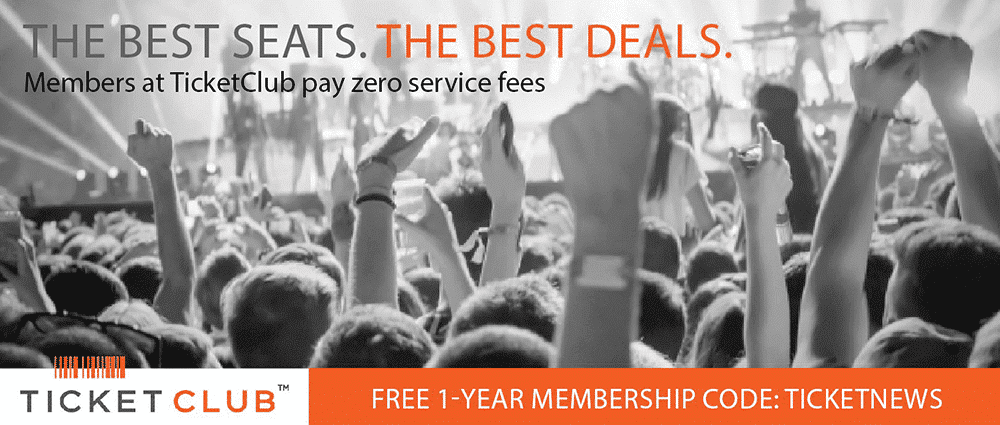 Bon Iver, led by singer-songwriter Justin Vernon, became an overnight indie sensation with his debut "For Emma, Forever Ago." Now the folk-rock outfit has lined up a brief spring and summer tour of the U.S. The first shows are set for May 11-12 at Cape Cinema in Dennis, MA, with more gigs booked through July 11 at Ogden Theatre in Denver, CO. Other performances are also penciled in for May 23 at the Sasquatch! Music Festival in George, WA; June 6 at Workplay Theatre in Birminghal, AL; and June 12-14 at Bonnaroo in Manchester, TN. Other dates on the itinerary include performances with Elvis Perkins and Rilo Kiley frontwoman Jenny Lewis.
Mike Doughty, former member of Soul Coughing, has lined up a round of spring solo concerts. The 14-date May tour focused mainly on the West Coast, beginning May 1 at The Casbah in San Diego, CA, and wrapping with a single East Coast show on May 22 at The Stone Pony in Asbury Park, NJ. Along the way, the musician is scheduled for two shows in Los Angeles on May 5 at Hotel Café and on May 6 at Largo. He'll also perform a May 9 show at The Independent in San Francisco, CA, a May 14 gig at St. James Hall in Vancouver, BC, and a May 15 performance at Triple Door in Seattle, WA, among other dates. Doughty will hit the stage tonight (April 10) at Vintage in White Plains, NY, for one show before beginning his spring tour. He also has one date currently lined up for summer: July 4 at Grandview Park in Sioux City, IA.
Last Updated on April 11, 2009 by By Allison Reitz