Today's recap includes tour announcements, venue updates and more, as compiled by TicketNews on April 28, 2009. Punk rock group Green Day has finally...
Today's recap includes tour announcements, venue updates and more, as compiled by TicketNews on April 28, 2009.
Punk rock group Green Day has finally confirmed the venues for its upcoming tour of the U.S. and Canada. The trio has also pushed its 2009 tour into Europe with nearly 30 new shows. Meanwhile, the legendary guitar-driven indie band Sonic Youth is keeping its tour plans stateside — at least for the time being. More than 20 U.S. cities are on the band's currently 2009 itinerary.

On other news, the fair-weather venue PNC Bank Arts Center in New Jersey has unveiled its schedule for the amphitheater season, and the venue's first on-sales start this weekend. Also, some big-name country music stars are coming together for the 2009 Divas Nashvegas benefit concert, which will feature Wynonna Judd and Kenny Rogers this year.
Those are the complete reports for this Tuesday. Check in tomorrow for more full stories from the concert and ticketing industries, or read on for some choice artist itineraries in brief:
Derek Trucks Band is filling in the summer months with new tour plans for the U.S. and Canada. Eight new shows have been penciled on to Trucks' calendar, which already had a few solo and festival performances lined up. Some of the recently booked concerts are set for May 8 at Crest Theatre in Sacramento, CA; June 11 at Embassy Theatre in Fort Wayne, IN; June 23 at Pantages Playhouse Theatre in Winnipeg, MB; June 27 at the Centre in Vancouver for Performing Arts in Vancouver, BC; and August 23 at the Flood City Music Festival in Johnstown, PA.
Crosby, Stills & Nash are still expanding their summer tour itinerary with new U.S. dates. Today's confirmed gigs are set for August 8 at Nikon at Jones Beach Theater in Wantagh, NY, and August 11 at PNC Bank Arts Center in Holmdel, NJ. The legendary trio hits the road on June 3 at Chaifetz Arena in St. Louis, MO, and has national and international shows booked through September 28-29 at Humphrey's Concerts By The Bay at San Diego, CA.
John Vanderslice will be touring through late spring to promote his latest album. The indie rocker has confirmed nine more shows across the U.S., setting his full tour at 30 dates. The newly added gigs include June 1 at Turf Club in St. Paul, MN; June 5 at High Noon Saloon in Madison, WI; June 11 at Johnny Brenda's in Philadelphia, PA; June 16 at Black Cat in Washington, DC; and June 29 at Troubadour in West Hollywood, CA. Vanderslice hits the road with a May 17 concert at The Partisan in Merced, CA.
The Eagles of Death Metal will soar across Canada this year for nine confirmed concerts. Recently booked gigs include a June 13 show at The Mod Club Theatre in Toronto, ON; July 23 at Edmonton Event Centre in Edmonton, AB; July 26 at Garrick Centre in Winnipeg, MB: July 30 at Elements in Kitchener, ON; and August 2 at Kool Haus in Toronto, ON. The Canadian dates are the only ones booked for North America at this time.
Dark Star Orchestra will stay on the road through late summer with 10 new shows in July and August. Venues still aren't confirmed for two of the dates, a July 11 show in New York, NY, and an August 12 performance in Driggs, ID. The fully revealed concerts include a July 9 gig at Bottle & Cork in Dewey Beach, DE, a July 15 show at Veterans Park Amphitheatre in Springfield, OH; an August 7-9 stand at Five Points in Denver, CO; and an August 13 show at Emerson Center for Arts & Culture in Bozeman, MT.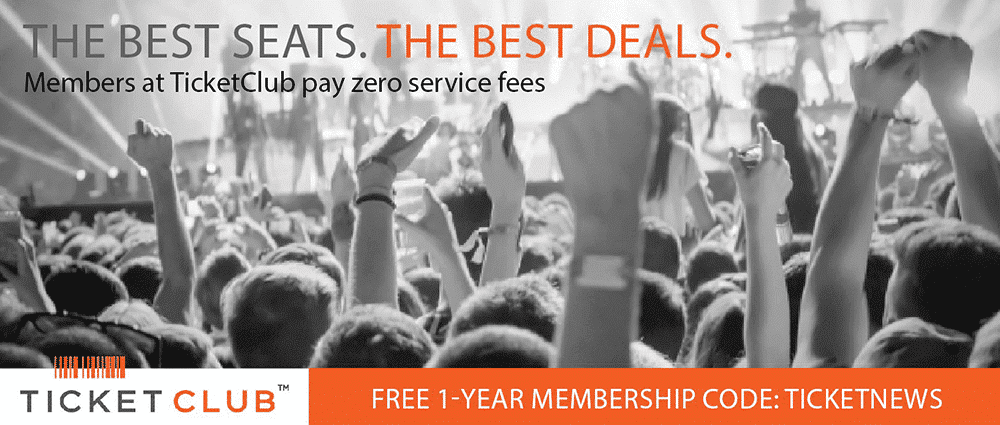 Vance Gilbert will be on the road over the next few months for more than 20 concerts, including several that were just recently confirmed. Gilbert's new shows include a May 7 gig at Baldwin's Station in Sykesville, MD, a May 29 performance at Connecticut College in New London, CT, a July 23 show at Tower Hill Botanic Garden in Boylston, MA, an August 7 event at Swallow Hill Music Association in Denver, CO, and an October 9 gig at Camp Star Lake in Bloomingdale, NJ, among other dates.
Last Updated on August 5, 2009 by By Allison Reitz