Today's recap includes tour announcements, special concert event updates and more, as compiled by TicketNews on April 29, 2009. In tour news, Jakob Dylan's...
Today's recap includes tour announcements, special concert event updates and more, as compiled by TicketNews on April 29, 2009.
In tour news, Jakob Dylan's main band The Wallflowers has announced a three-month tour of the U.S. for this summer. The final venue announcements have been made for Aerosmith and ZZ Top's nearly four-month summer outing. Also, as Britney Spears ends her North American concerts, new dates await her in Europe during June and July.

Special event updates come from two East Coast cities today. The economy has taken its toll on the Pittsburgh Folk Festival, which cancelled its May 1-2 run this year in hopes of returning in 2010. Farther South, the 18th annual All Star Celebrity Derby is going strong for May 2 with R&B singer Fantasia booked as the event's main act.
Those are the complete reports for this Wednesday. Read on for highlights of the day's other concert and tour updates in brief, and be sure to check back tomorrow for more of the latest news.

Judas Priest has announced more new dates for the band's upcoming summer tour. The outing begins June 29 art Murat Egyptian Room in Indianapolis, IN, and closes August 23 at Meadowbrook U.S. Cellular Pavilion in Gilford, NH. Recently announced gigs on the 37-date outing include a July 19 concert at Chart One Pavilion in Chicago, IL, a July 24 show at Verizon Wireless Theater in Houston, TX, an August 13 performance at Nokia Theatre in Grand Prairie, TX, and an August 22 event at Merriweather Post Pavilion in Columbia, MD. Most dates of the trek feature Whitesnake as a special guest.
Fleetwood Mac continues to push its current North American tour plans further into the summer with the addition of new concert dates. Four new shows have been added since our last update: June 16 at Verizon Wireless Arena in Manchester, NH; June 17 at Mohegan Sun Arena in Uncasville, CT; June 19 at Sommet Center in Nashville, TN; and June 20 at New Orleans Arena in New Orleans, LA. Fleetwood Mac's next concert on the Unleashed Tour is booked for April 20 at American Airlines Center in Dallas, TX.
The Lemonheads have lined up 16 headline shows for a month-long tour this June. Touring in promotion of their upcoming covers album's release on June 23, the New York-based Lemonheads will warm up for the tour with a May 30 concert at the Hatch Shell in Boston, MA, as part of Radio 92.9's Earthfest event. The main leg of the tour launches June 8 at The Casbah in San Diego, CA, and returns to the East Coast for a June 27 closer at Black Cat in Washington, DC. The tour is anchored by a June 19-20 run at Abbey Pub in Chicago, IL.
Hatebreed will be on the road for over a month for a 27-show tour of the U.S. this summer. The recently announced trek begins July 31 at Water Street Music Hall in Rochester, NY, and wraps up with two shows in Anchorage, AK, on September 10 at Chilkoot Charlie's and September 11 at Club Millennium. Highlights for the summer run include an August 10 concert at Aggie Theatre in Fort Collins, CO, an August 19 performancet at Rialto Theatre in Tucson, AZ, an August 22 show at Emo's in Austin, TX, and an August 30 gig at Starland Ballroom in Sayreville, NJ, among other dates.
The Avett Brothers are currently on the road opening for Dave Matthews Band, after which the trio launches a lengthy tour of the U.S., which features more than 50 concerts through the summer. That run includes 10 recently announced dates in late summer, such as a July 31 show at The Westcott in Syracuse, NY, an August 8 concert at Bojangles' Coliseum in Charlotte, NC, an August 16 gig at Sokol Auditorium in Omaha, NE, an August 22 show at Ogden Theatre in Denver, CO, and an August 26 performance at the Knitting Factory in Boise, ID.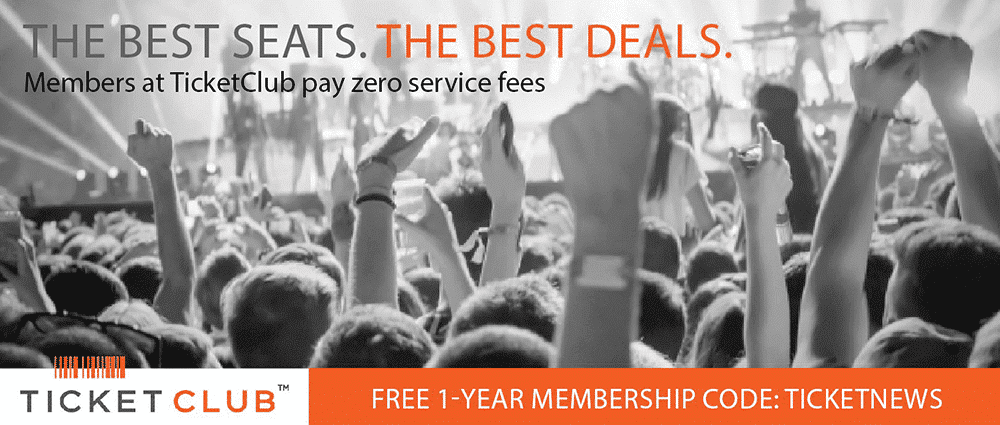 Paul Potts is coming to the United States this summer for a brief 10-city tour. The outing begins July 6 at Nokia Theatre in Grand Prairie, TX, and ends July 21 at Warner Theatre in Washington, DC. Along the way, the British tenor and winner of 2007's "Britain's Got Talent" will perform shows on July 9 at Beacon Theatre in New York, NY; July 10 at Berklee Performance Center in Boston, MA; and July 17 at the Music Box at Borgata in Atlantic City, NJ. After finishing the U.S. run, Potts heads back overseas for a September tour of mainland Europe, as well as an October and November run of the UK.
Last Updated on April 30, 2009 by By Allison Reitz