"Music heavyweights join viagogo's advisory board" London, ENG (viagogo) April 20, 2009 – viagogo, Europe's leading secondary ticketing company, has today announced the appointment...
"Music heavyweights join viagogo's advisory board"
London, ENG (viagogo) April 20, 2009 – viagogo, Europe's leading secondary ticketing company, has today announced the appointment of two new members to its advisory board. Alex Zubillaga, formerly of Warner Music Group, and David Goldberg, previously of Yahoo! Music will bring their considerable knowledge of the music business to viagogo as it continues to sign historic partnerships and strengthen its position in the industry.
Alex Zubillaga worked as executive Vice President, Digital Strategy and Business Development at Warner Music Group from 2005 to 2008. Previously he held various positions at the company, including Vice President, office of the Chairman. Mr. Zubillaga was instrumental in driving Warner's digital music strategy.

David Goldberg co-founded LAUNCH Media Inc. in 1994, which was dedicated to delivering music and music-related content online. Mr. Goldberg then led the company through its acquisition by Yahoo! in 2001. Upon joining Yahoo!, Mr. Goldberg served as Vice President and General Manager of Yahoo! Music, where he led the company's global music operations and built it into the Internet's number one music destination. When LAUNCHcast Radio became the number one Internet radio service, Mr. Goldberg was named one of Billboard Magazine's top power players in digital music.

Commenting on the news, Eric Baker, CEO of viagogo said: "We are delighted that both Alex and David have decided to join our advisory board; they both have outstanding track records in the music business. We intend to use their passion and knowledge to strengthen our offering to the millions of people who use our site to buy tickets in a safe, secure and guaranteed way."
The appointment of Alex Zubillaga and David Goldberg follows a raft of ground-breaking deals in music, most recently the signing of exclusive secondary ticketing partnerships with Festival Republic, the organiser of the Reading, Leeds and Latitude Festivals in the UK, and the Isle of Wight Festival. viagogo's music heritage also includes partnerships with Madonna's Sticky & Sweet Tour as well as artists such as James Blunt, Linkin Park and Peter Gabriel.
About viagogo
viagogo is Europe's leading ticket exchange that allows people to buy and sell live event tickets in a safe and 100% guaranteed way. viagogo is bringing efficiency and transparency to what has traditionally been a murky marketplace. By managing payment and delivery, viagogo guarantees that buyers will receive their tickets and sellers will receive payment. For this service, viagogo takes a commission which is a percentage of each exchange.
viagogo was launched in August 2006 with landmark deals to become the official secondary ticketing partner of two of the leading English football clubs Manchester United and Chelsea, making it the only way of legally re-selling tickets to these clubs, due to the special laws in England. Similar partnerships followed with German giants Bayern Munich, Everton, Hearts and leading rugby clubs, Leicester Tigers, London Wasps and Harlequins RFC.
Deals followed with the likes of the Independent and Lastminute.com and Warner Music International became the first music label to partner with a secondary ticketing company. A deal between viagogo and Live Nation in the Netherlands was the first ever partnership between a secondary ticketing company and a music promotion company. viagogo pioneered the first charity auctions, working directly with music artists such as James Blunt and Peter Gabriel.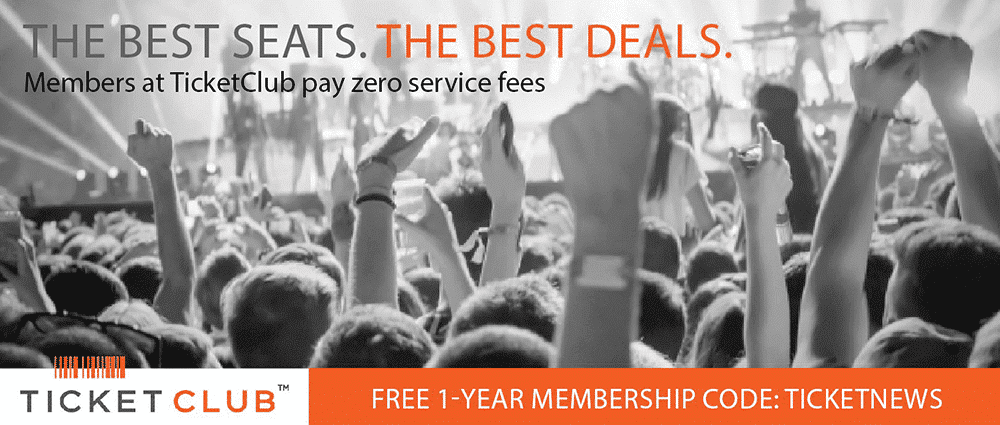 In May 2008, viagogo struck a partnership with the biggest female recording artist in the world. It became the official premium and secondary ticketing partner for Madonna's Sticky and Sweet European tour. This is the first time an artist has signed a deal of this kind, signalling a dramatic shift for both the recording and ticketing industries and proving viagogo to be a true market leader.
In November 2008 viagogo moved into theatre with the world's leading theatre impresario: Andrew Lloyd Webber and his Really Useful Group. Again this was a first, marking the first time that a theatre producer had struck a ticketing deal of this kind.
March 2009 saw viagogo sign a deal with Festival Republic (organisers of the Reading, Leeds and Latitude Festivals) and the Isle of Wight Festival. These historic deals give fans the opportunity to buy and sell tickets to the festivals in a safe and secure environment on viagogo. It is the first time that music festivals have endorsed the secondary ticketing market.
viagogo now provides fans with its safe, secure exchange in the UK, Germany, France, Netherlands and the US. Further expansion across Europe will follow in the near future.
viagogo was set up by Eric Baker, the co-founder of StubHub.com, the leading online secondary ticketing company in the US that was acquired in March 2007 by eBay for $307m.