Ticketmaster Entertainment has been in the business of paperless ticketing for more than a year now, but recently Joe Freeman, Ticketmaster's Senior VP, visited...
Ticketmaster Entertainment has been in the business of paperless ticketing for more than a year now, but recently Joe Freeman, Ticketmaster's Senior VP, visited CTV's Canada AM to discuss the company's growing use of paperless over recent months as well as its plans to expand its use further in Canada.
However, Freeman was less clear regarding the impact this could have on the resale of tickets. In response to a question about the potential for paperless ticketing to "cut down on scalping", Freeman said, "We're just the technology company, but it's going to be up to the event provider to decide what kind of conditions they want to put on the resale of that ticket."

Paperless ticketing works like this: a patron buys the ticket from Ticketmaster through their Web site or by phone, but no hard ticket is issued. Instead, the patron must bring the credit card they used in the transaction to the venue at the time of the event, along with some form of identification. A swipe of the credit card generates a receipt with the customer's seat number(s) printed on it. In Freeman's CTV appearance, he noted benefits unique to this system, with increase security for fans in terms of no further risk of misplacing hard tickets and also in terms of assuring that tickets get to customers as quickly and directly as possible.
Clearly, there are a number of benefits related to paperless. However, the changes to the system could pose some problems to the business of secondary ticketing. It is unclear how ticket resale, either at an event or online prior to an event, would work with digital tickets. A number of attempts were made to reach Ticketmaster on the subject of this article, but the company did not respond.
Flash Seats, a division of Veritix's digital ticketing business, seems to provide at least part of the solution to the problem of resale. Through their patented technology, Flash Seats provides an avenue for "season ticket holders and fans" to resell their digitally purchased tickets, transferring ownership of the tickets electronically. Fans visit sites sponsored directly by the team or venue and do their business under that team's or venue's rules. Patrons are able to buy and sell their tickets easily, and venues, sports teams and artists benefit also.
As Jeff Kline, President and CEO of Veritix, explains, "The concept of digital tickets… is that it is the ultimate in control for the team, venue, or artist. It allows the content owner to control the transaction. Right now in the current environment, as paper tickets change hands multiple times, the team has no benefit of knowing who's sitting in the arena. [Also], the seller's fee or buyer's fee goes to the site, and the content owner gets none of that. With digital tickets, the content owner has the ability to capture part of that revenue. So having that knowledge [of patron identity] and the ability to capture that revenue are benefits to the content owner."
Kline also notes benefits to attendance and, consequently, concessions with electronic transfer: "For season ticket holders who transfer seats, the transfer cuts down on attendance five to seven percent. It's a lot easier if all you have to do is send the tickets over the internet." Flash Seats has provided this service in Houston, TX for the past year, with tickets sold both for the Toyota Center and the Houston Rockets. Kline notes that the company's experience in Houston has shown that "consumers have really embraced [this technology]. The convenience of the ability to go to a private branded label or endorsed website, it's appealing to them." Flash Seats also has some coverage in Cleveland, selling for the Cleveland Cavaliers and accepting transfers for the Lake Erie Monsters hockey team. Most recently, the site has opened up a Salt Lake City market, selling for the Real Salt Lake soccer team and for Rio Tinto Stadium in Sandy, UT.
Though Flash Seats seems to provide some answers to the problem of secondary ticketing's role in this new era, it is not a complete or even satisfactory solution for the market. As it stands at present, Flash Seats service is limited, both geographically and in terms of its content owner/client base. Also, those teams and venues which use Flash Seats control the secondary market on these tickets, because they own the electronic rights attached to the tickets. This condition prohibits brokers, or even fans, from selling their tickets through any avenue but Flash Seats. Finally, all tickets sold on Flash Seats, and by their nature any tickets resold electronically, must be transferable, something that Ticketmaster is not offering with paperless ticket sales at this time.
Though the current prospects for paperless ticket resale seem muddled at best, changes are bound to occur in the interest of sustaining relationships with resellers. As Joe Freeman notes: "There will always be resale…it's fueled by consumer demand." Content owners are well aware of this reality and will eventually need to adjust the systems that don't accommodate the resale industry. The future of resale in a paperless environment is unclear, but there seems to be both the desire and the opportunity for changes in favor of resale to occur.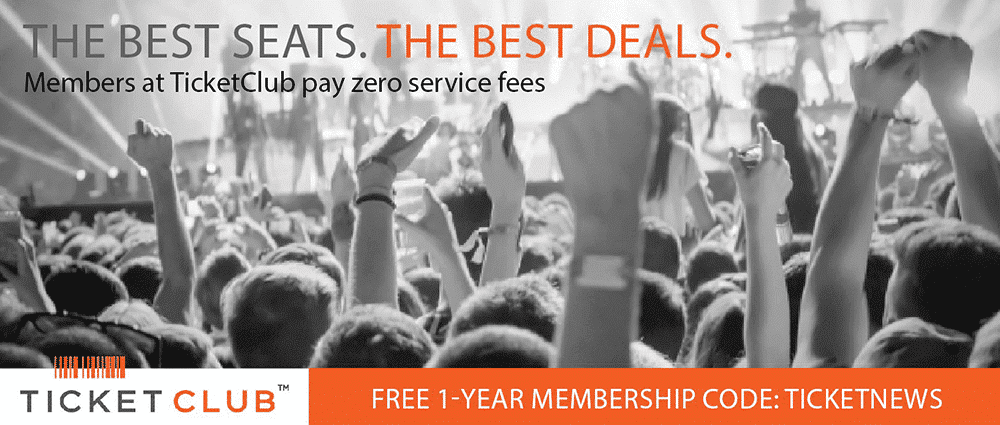 Last Updated on May 29, 2009 by By Kelly McWilliams