Updates and announcements from the likes of KISS and Incubus are in the stars for the May 28 daily tour recap, as compiled by...
Updates and announcements from the likes of KISS and Incubus are in the stars for the May 28 daily tour recap, as compiled by TicketNews.
To start, KISS will get support from Buckcherry on the band's long-awaited North American tour. Fans can still vote to bring the tour through their hometown, though Canadian cities are currently leading in the polls over U.S. destinations. Alternative rock group Incubus also has a special offer for its fans. The group has announced the auction of premium tickets on eBay, and all proceeds will benefit the band-founded Make Yourself Foundation.

Charity is also the main focus on the upcoming Paul Newman charity concert, featuring appearances by Julia Roberts, Robert Redford, James Taylor, Jerry Seinfeld and more. Proceeds benefit the late actor's Hole in the Wall Camps. Tickets for Beyoncé are also in the news as the last batch of $20 tickets to see the singer on her North American tour go on sale May 29. Ticket pre-sales are currently open for The Killers's new late summer concert dates.

Several band have been forced to cancel or postpone shows this week. The health problems continue for Depeche Mode lead singer Dave Gahan, forcing that group to push off their next tour date until June 8. Meanwhile, an unspecified illness caused Coldplay to can a couple shows, though rescheduled dates are in the works.
Those are the complete concert and tour reports for the day, but more dates and details are available in brief, if it pleases you to read on:
Keith Urban is padding the calendar for his summer 2009 tour with a few additional dates. A new gig has been inked for August 7 at BOK Center in Tulsa, OK, as well as second nights on September 24 at Credit Union Centre in Saskatoon, SK, and September 27 at MTS Centre in Winnipeg, MB. The tour's conclusion has also been pushed back to October 8 for a blow-out concert at Madison Square Garden Arena in New York, NY.
Pete Yorn has been supporting Coldplay on tour across North America, but the singer-songwriter has a few new solo concerts scheduled for this summer. His supporting stint ends June 4 at Riverbend Music Center in Cincinnati, OH, and his solo run picks up June 24 at The Roxy Theatre in West Hollywood, CA. More dates follow on July 9 at the House of Blues in San Diego, CA; July 10 at the House of Blues in Anaheim, CA; July 21 at Rams Head Live! in Baltimore, MD; and August 22 at Roseland Theater in Portland, OR.
Spinnerette has lined up a handful of shows in the U.S. and Canada to promote the June 23 release of its self-titled album. The first round of touring is booked fro June 17 at Call the Office in London, ON; June 18 at Live Lounge in Ottawa, ON; June 19 at Mod Club in Toronto, ON; June 22 at the Bowery Ballroom in New York, NY; and June 24 at Troubadour in Los Angeles, CA. Another U.S. date falls later in the summer touring season when the band hits the West Coast for a July 24 performance at the Capitol Hill Block Party in Seattle, WA.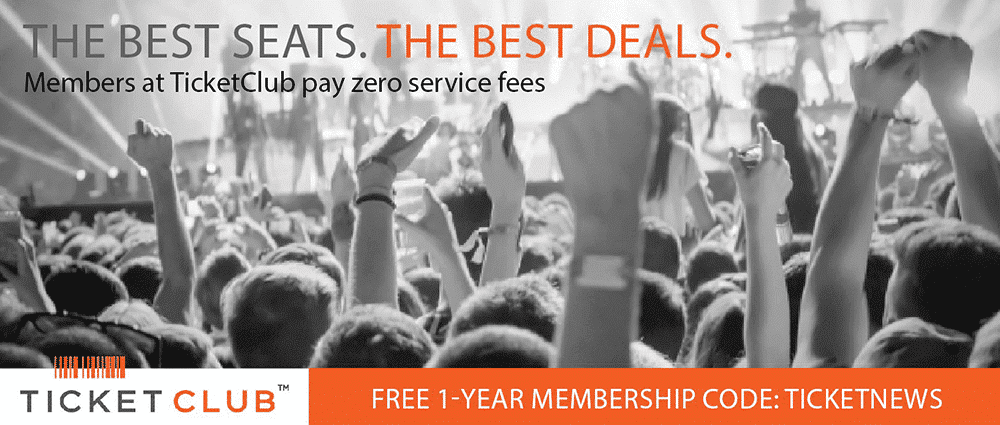 Madeleine Peyroux has a summer-long tour of North America scheduled, which she'll follow with a new five-date tour of South America. Peyroux's national jazz odyssey launches June 18 at Town Hall in New York, NY, and ends after more than 20 dates on September 4 at the Chicago Jazz Festival in Chicago, IL. She'll then head south for five concerts in Brazil for concerts on September 16 at Teatro Usiminas in Minas Gerais, September 17 at Theatre da Opera in Ouro Preto, September 18 at Parque Do Flamengo in Rio De Janeiro, September 19 at BSBC Brasil in Sao Paulo, and September 20 at Pope Square in Belo Horizonte.
Queensrÿche has added about a dozen new U.S. concert dates to its fall tour itinerary. The new trek opens October 30 at Piere's Entertainment Center in Ft. Wayne, IN, and concludes November 14 at Revolution in Ft. Lauderdale, FL. Other stops include October 31 at The Pageant in St. Louis, MO; November 5 at the Knitting Factory in Spokane, WA; and November 12 at The Masquerade in Atlanta, GA. Queensrÿche will immediately follow the tour with the Shiprocked cruise out of Ft. Lauderdale, which sails November 15-20.
Candlebox, currently on the road, has added new concerts in the U.S. and Canada. Some of the gig stops include a June 9 show at The Machine Shop in Flint, MI, a June 20 concert at Toad's Place in New Haven, CT, and a July 17 session at Piere's Entertainment Center in Ft. Wayne, IN. Candlebox's next performance is set for May 29 at the Cajun Heartland State Fair in Lafayette, LA, following by a solo show on May 30 at Downtown Live in Raleigh, NC.
Last Updated on May 29, 2009 by By Allison Reitz