Stage shows from Cheap Trick and the minds behind "Monty Python" are in the mix for the daily tour recap on June 15, as...
Stage shows from Cheap Trick and the minds behind "Monty Python" are in the mix for the daily tour recap on June 15, as compiled by TicketNews.
Rock group Cheap Trick has signed into a nine-date residency performing "Sgt. Pepper Live" in Las Vegas later this year. Another special engagement show is hitting stages in Los Angeles and New York in September and October: the 40th anniversary production "An Evening Without Monty Python." Also this fall, power metal band DragonForce will hit the international tour circuit with dates in North America, South America, Europe and the UK.

Those are the complete news reports for this Monday, but the concert and tour dates are still flowing in. Read on for some of the day's other updates in brief:

Lil Wayne is filling in his summer itinerary with a new 21-date tour of North America. The leg kicks off July 27 at Toyota Pavilion at Montage Mountain in Scranton, PA, and continues through August 23 at Superpages.com Center in Dallas, TX. The rapper is also booked for performances on July 31 at Susquehanna Bank Center in Camden, NJ; August 4 at The Molson Amphitheatre in Toronto, ON; August 9 at Aaron's Amphitheatre at Lakewood in Atlanta, GA; August 15 at Sleep Train Pavilion in Concord, VA; August 17 at General Motors Place in Vancouver, BC; and August 22 at The Cynthia Woods Mitchell Pavilion in The Woodlands, TX.
Bob Mould, guitarist and vocalist, has a 10-city tour booked for October, following a solitary September show on September 18 at HighLine Ballroom in New York, NY. The fall run launches October 5 at The Mod Club Theatre in Toronto, ON, and ends October 20 at Belly Up Tavern in Solana Beach, CA. Along the way, Mould will stop for shows on October 8 at the Fillmore in New York, NY; October 12 at Metro/Smart Bar in Chicago, IL; October 15 at Neumos in Seattle, WA; and October 19 at Troubadour in West Hollywood, CA.
Gang Gang Dance has a dozen summer dates booked on its tour of the U.S. and Canada, which will jump from early August to early September. The first round of performances hits August 2 at Pearl Street in Northampton, MA, and runs through August 9 at Lollapalooza in Chicago, IL. The second batch of dates picks up later on August 28 at Troubadour in West Hollywood, CA, and continues through September 4 at Biltmore Cabaret in Vancouver, BC. GGD will also perform on August 5 at Ottobar in Baltimore, MD; August 7 at Magic Stick in Detroit, MI; August 30 at Rickshaw Stop in San Francisco, CA; and September 3 at Washington High School in Portland, OR.
Dan Deacon has revised his summer tour itinerary with a new eight-date trek in August. The new daily round of dates picks up August 1 at Flying W in Medford, NJ, and closes with a performance on August 8 at Lollapalooza in Chicago, IL. Other stops include an August 3 show at Mr. Small's Theatre in Pittsburgh, PA, an August 4 performance at Southgate House in Newport, KY, an August 5 concert at Rhino's in Bloomington, IN, an August 6 set at Memorial Union Terrace in Madison, WI, and an August 7 gig at Turner Hall Ballroom in Milwaukee, WI. A venue has not been confirmed for Deacon's August 2 show in Brooklyn, NY.
The Commodores will be visiting the UK briefly over the summer for the Motown Legends Live tour, but the veteran vocal group also has a decent batch of North American concerts lined up. Their next U.S. and Canada performances are coming up for June 19 at St. Louis Zoo in St. Louis, MO, and June 20 at The Colosseum at Caesars in Windsor, ON. Other upcoming dates include a July 17-18 stand at Old Country Busch Gardens in Williamsburg, VA, an October 17 concert at U.S. Airways Center in Phoenix, AZ, and show next May 8 at Louisville Palace Theatre in Louisville, KY.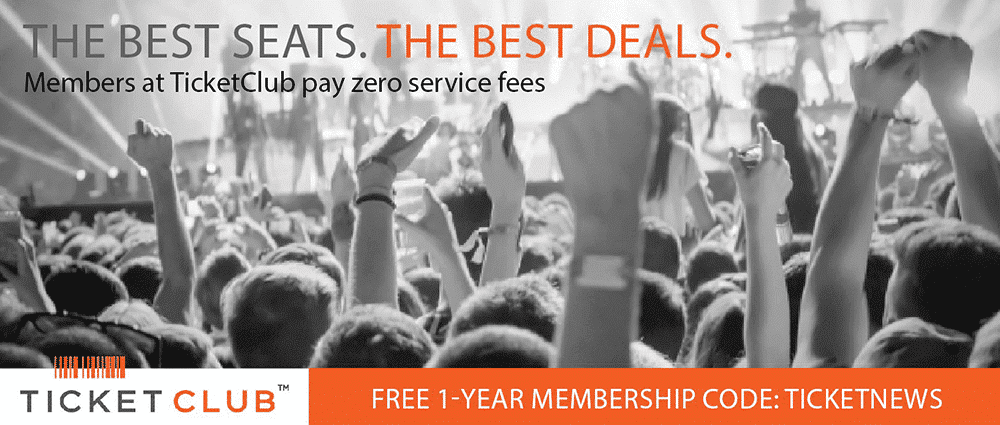 Threat Signal has announced plans for an as-of-yet untitled summer tour. The 30-date treak crosses the U.S. from July 17 at Warehouse in La Crosse, WI, through August 17 at Lost Horizon in Syracuse, NY. The group has gig stops set up along the road for July 21 at The Marquee in Tulsa, OK; July 28 at The Clubhouse Music Venue in Tempe, AZ; August 2 at Studio Seven in Seattle, WA; August 7 at the House of Blues in New Orleans, LA; August 11 at Back Booth in Orlando, FL; and August 15 at HighLight Ballroom in New York, NY.
Last Updated on June 16, 2009 by By Allison Reitz