Fall tour dates from Billy Crystal and Rob Thomas are in the mix for the daily tour recap on June 25, as compiled by...
Fall tour dates from Billy Crystal and Rob Thomas are in the mix for the daily tour recap on June 25, as compiled by TicketNews.
Funnyman Billy Crystal is taking his Tony Award-winning play "700 Sundays" on the road again this fall for a six-city tour. Matchbox Twenty frontman Rob Thomas is also going solo this summer for an extensive run of North American concerts to promote his second solo album.

In other news, blues musician Keb' Mo' will end the year with a lengthy round of tour dates in the U.S. and Canada. The fourth annual Virgin Mobile Festival is offering all tickets for the August 30 event for free, as well as free VIP passes and parking for the day. Finally, the Queen of Pop has a new crown as Forbes has named Madonna the Top Earning Musician for the magazine's 2008-2009 calendar year.
Those are the complete reports for this Thursday, but there are more concert and tour updates for your enjoyment. Read on for some highlights of the day's other itinerary changes in brief:
Slipknot will head back to U.S. shores later this summer after a series of European festival appearances. The masked band has 11 late summer concerts scheduled so far, beginning with an August 22 appearance at the KISW Pain the the Grass event in Auburn, WA. The brief run will focus on the Midwest and Northwest, including shows on August 25 at Four Seasons Arena in Great Falls, MT; August 28 at Qwest Arena in Boise, ID; September 1 at Casper Events Center in Casper, WY; and September 3 at Fargodome in Fargo, ND. The two-week outing is booked through September 5 at Eagles Ballroom in Milwaukee, WI.
Silversun Pickups has extended its North American tour by about 12 dates, many in Canada. The trek will now run from August 2 at All Points West in jersey City, NJ, through September 5 at Pipeline Café in Honolulu, HI. In addition to the previously announced festival appearances and headline concerts, new dates have been added, including August 6 at Lifestyle Communities Pavilion in Columbus, OH; August 10 at The state Theatre in Minneapolis, MN; August 14 at Edmonton Event Centre in Edmonton, AB; August 18-19 at Commodore Ballroom in Vancouver, BC; and August 22 at Washington Country Fair Complex in Hillsboro, OR.
The Breeders will be on the road this August for a 15-date tour of the U.S. and Canada, beginning August 5 at Southgate House in Newport, NY, and ending August 23 at Newport Music Hall in Columbus, OH. Along the way, Kim Deal and her group will stop for gigs on August 7 at Blueberry Hill in St. Louis, MO; August 12 at Majestic Theatre in Madison, WI; August 13 at Metro/Smart Bar in Chicago, IL; August 15 at Lee's Place in Toronto, ON; and August 18-19 at Bowery Ballroom in New York, NY, among other dates.
Paul Carrack, who has been a member of bands such as Squeeze, Mike & The Mechanics and Roxy Music, will embark on a new tour of the UK near the end of the year. The 18-date run kicks off October 30 at Grand Opera House in York and continues through December 18 at Worthing Assembly Hall in Worthing. Other highlights on the British itinerary include an October 31 concert at Grand Theatre in Leeds, a November 14 gig at The Hexagon in Reading, a November 24 show at Town Hall in Birmingham, and a December 13-14 stand at The Stables in Milton Keynes.
Dionne Warwick is bolstering her 2009 concert schedule with a few more U.S. dates. Her national fall itinerary launches on September 11 at the Hard Rock Hotel in Biloxi, MS, and continues through December 27 at Lensic Performing Arts Center in Santa Fe, NM. New dates on Warwick's calendar are October 23 at Beverly Hilton Hotel in Beverly Hills, CA, and November 10 at Niswonger Performing Arts Center in Van Wert, OH, as well as an October 16 concert at an unannounced venue in Los Angeles, CA. Warwick will spend part of the summer performing in Europe, but before she heads abroad, the songstress will take the stage next for a July 10-11 stand at Embarcadero Marina Park in San Diego, CA.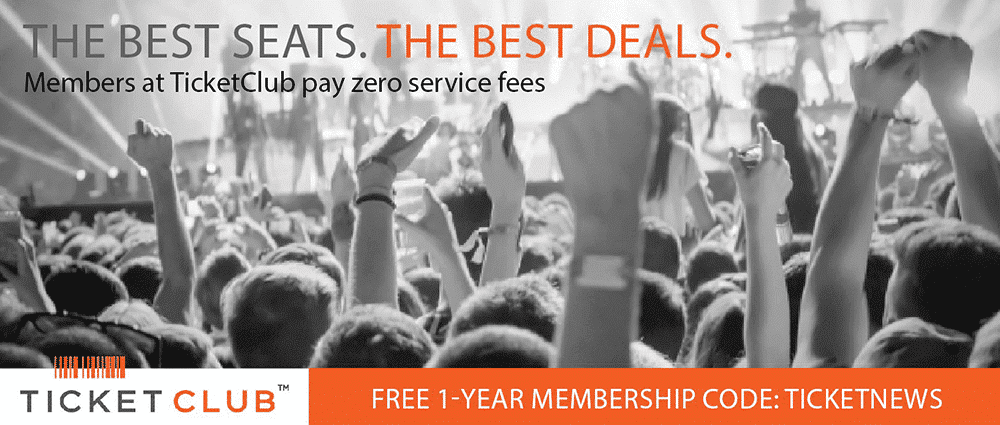 The Holmes Brothers have new plans to tour the United States this fall, with 15 dates added to their calendar from October 15 at California State University in Chico, CA, through November 15 at Staller Center for the Arts in Stony Brook, NY. Other recently confirmed performance dates include October 17 at Gall Center for the Arts in Modesto, CA; October 23 at Alex Theatre in Glendale, AZ; November 1 at Miller Outdoor Stage in Houston, TX; and November 12 at B.B. King Blues Club in New York, NY. In addition to these dates, the Holmes Brothers have a handful of other performances inked on their itinerary.
Last Updated on June 26, 2009 by By Allison Reitz