Fall concert plans for Bruce Springsteen and Kanye West with Lady GaGa are detailed in the daily tour recap for June 11, as compiled...
Fall concert plans for Bruce Springsteen and Kanye West with Lady GaGa are detailed in the daily tour recap for June 11, as compiled by TicketNews.
More U.S. concerts for Bruce Springsteen & The E Street Band go on sale this week as the Boss and his famous crew line up more national dates for their fall itinerary. Concert plans are also in the works for Kanye West and Lady GaGa, who will launch a co-headline concert of sorts later this year. Music fans won't have to wait as long to see Jamie Foxx in concert; the Academy Award-winning actor and vocalist launches his recently updated summer tour itinerary early next month.

In European concert and touring news, Lauryn Hill has cancelled her plans for a 10-date tour of the continent this summer, which included a headline spot at the Stockholm Jazz Festival on July 15. For Western music stars who do keep their concert schedules for Europe intact, Live Nation has set up the Artist Music Exchange, which offers tickets to concerts in Central Europe at a major discount.

Those are the complete reports for this Thursday, but if that's not enough, you can continue reading for more of the day's concert and tour updates outlined for you in brief:
The Derek Trucks Band has confirmed about half a dozen new North American concert dates for the coming months. The new shows are lined up for June 26 at Bowness Hall in Calgary, AB; August 6 at National Harbor Rock Festival in Washington, DC; August 13 at Lincoln Center for the Performing Arts in New York, NY; October 30 at Carolina Theatre in Durham, NC; November 5 at Garde Arts Center in New London, CT; and November 6 at Paramount Theatre in Rutland, VT. The guitar prodigy and his crew will hit the stage next for a concert tonight, June 11, at Embassy theatre in Fort Wayne, IN, and continue on the road both nationally and internationally through the summer.
KMFDM will hit the national tour circuit for 30 concerts this fall. The trek kicks off September 23 at 9:30 Club in Washington, DC, and continues through October 31 at Jannus Landing in St. Petersburg, FL. Other scheduled stops for the band include a September 25 concert at the Fillmore in New York, NY, a September 29 show at Opera House Concert Venue in Toronto, ON, an October 3 gig at the House of Blues in Chicago, IL, an October 12 event at Moore Theatre in Seattle, WA, an October 16 performance at Club Nokia in Los Angeles, CA, an October 22 session at Emo's in Austin, TX, and an October 29 show at Club Firestone in Orlando, FL.
Kenny Rogers will be on the road through the end of the year with his national and international tours. His next concert is June 12 at the Mid-America Center in Council Bluffs, IA. Other upcoming concerts for the crooner include an August 19 show at Hamilton Place Theatre in Hamilton, ON, an October 1 performance at Snoqualmie Casino in Snoqualmie, WA, an October 10 show at Warfield Theatre in San Francisco, CA, a December 5 concert at Mohegan Sun Arena in Uncasville, CT, and a December 23 gig at The Capital One Bank Theatre in Westbury, NY.
Pat Green, fresh off the first Jagermeister Country Music Tour, has a busy schedule of U.S. concerts booked for 2009, including supporting shows, special events and solo gigs. His current itinerary runs from June 13 at Kentucky Speedway in Sparta, KY, through November 7 at Revolution in Fort Lauderdale, FL. Some of his other gig stops this year include concerts on July 9 at Laredo Entertainment Center in Laredo, TX; July 30 at Buck Owens' Crystal Palace in Bakersfield, CA; August 7 at Senator Theatre in Chico, CA; August 20-21 at Joe's Sports Bar in Chicago, IL; and October 30 at Moody Gardens in Galveston, TX.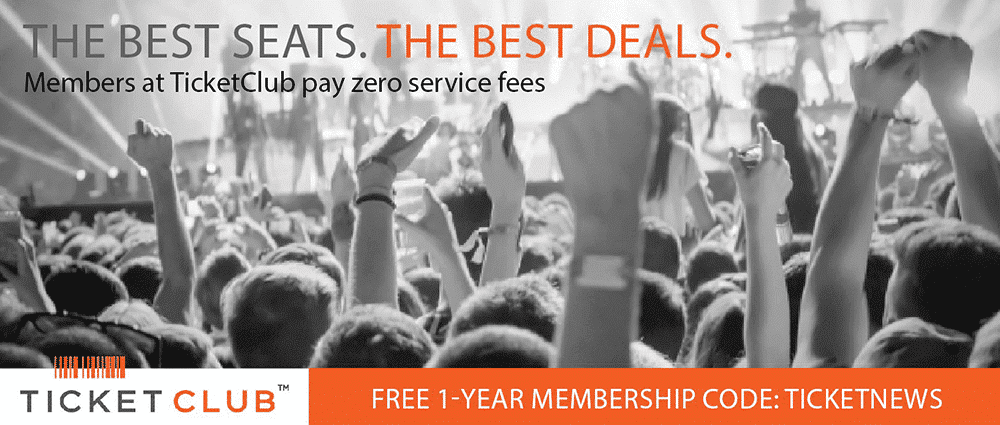 Livingston Taylor, a singer-songwriter in the same vein as Harry Chapin, has nearly 20 concerts on his 2009 tour itinerary. His upcoming schedule includes concerts on July 2 at Cain Park in Cleveland Heights, OH; July 16 at Deer Path Park in Readington, NJ; August 22 at Boarding House Park in Lowell, MA; and November 21 at Sanctuary in Chatham, NJ, where he will also perform his final show of 2009 on December 12.
Last Updated on June 12, 2009 by By Allison Reitz