The return of iconic jam band Phish's traditional three-day music festivals tops the daily tour recap for June 30, as compiled by TicketNews. Since...
The return of iconic jam band Phish's traditional three-day music festivals tops the daily tour recap for June 30, as compiled by TicketNews.
Since regrouping after five years apart, the members of Phish have appeased fans with two summer tour legs, a new album, and now, the return of the band's famed three-day festivals. A cryptic message on the band's Web site has cropped up, reading "Save the Date" and listing October 30-31 and November 1. A location has not been confirmed, but the Empire Polo Club in Indio, CA, is heavily speculated.

In cancellation news, the Nederlander Organization has decided to call off its planned Thriller: The Musical production for Broadway in light of the King of Pop's tragic death. Meanwhile, UFC 100 has cancelled Limp Bizkit's concert at the July 10 event in Las Vegas, but the rock band has vowed to rebook the date at a different venue on the same day.

Those are the complete reports for this Tuesday. For more of the latest concert and tour updates, read on for highlights of the day's itineraries in brief:
Bat for Lashes, the project of British-based musician Natasha Khan, will return to the UK for a one-month fall tour. The 14-date trek kicks off October 1 at Opera House in Bournemouth, ENG, and closes out October 20 at HMV Picture House in Edinburgh, SCO. Other performance dates for the jaunt include an October 5-6 stand at Roundhouse in London, ENG, and an October 16 show at Great Hall in Cardiff, WAL. Bat for Lashes is touring North America from August 7 at Varsity Theater in Minneapolis, MN, through August 31 at the Music Box at Henry Fonda Theater in Los Angeles, CA.
Our Lady Peace has inked a new block of summer tour dates for the U.S. and Canada. The group's upcoming itinerary was previously filled in with several summer festivals in Canada, and now two new engagements are in line for the provinces on July 24 at Sasktel Summer Invasion in Regina, SK, and August 8 at XFest in Brandon, MB. Six headline dates have also been booked for the U.S. on August 10 at the House of Blues in Dallas, TX; August 11 at Antone's in Austin, TX; August 12 at the House of Blues in Houston, TX; August 14 at Center Stage in Atlanta, GA; August 18 at Paradise Rock Club in Boston, MA; and August 22 at Vic Theatre in Chicago, IL.
Powerman 5000 will blast off into a full-length fall tour of the U.S. after completing a sparse summer calendar. The latest update from industry source Pollstar details more than 20 concerts from October 25 at Spicoli's Grill in Waterloo, IA, through November 18 at UB's in Mesa, AZ. The band will also stop for gigs on October 27 at The Rave Eagles Club in Milwaukee, WI; November 3 at Blender Theatre at Gramercy in New York, NY; November 8 at Headliners Music Hall in Louisville, KY; and November 15 at Bluebird Theater in Denver, CO.
Hellogoodbye will storm the West Coast in August for its End of Summer Tour. The one-month jaunt kicks off August 13 at The Clubhouse in Tempe, AZ, and wraps August 27 at The Boardwalk in Orangevale, CA. The tour bus pulls over for gigs on August 15 at Launchpad in Albuquerque, NM; August 16 at Club Congress in Tucson, AZ; August 19 at Chain Reaction in Anaheim, CA; August 21 at Velvet Jones in Santa Barbara, CA; and August 26 at Hawthorne Theatre in Portland, OR, among other dates.
Cory Morrow will showcase his country songwriting sensibilities on the road over the next few months with more than 30 U.S. concerts. Primarily booked in Texas, the entire tour is currently booked from July 3 at Nutty Brown Café & Amphitheatre in Austin, TX, through December 31 in Granbury, TX, at a yet-unannounced venue. The road plans include stops on July 17 at Cain's Ballroom in Tulsa, OK; July 31 at Warehouse Live in Houston, TX; August 29 at Cactus Courtyard in Lubbock, TX; September 26 at The Bottleneck in Lawrence, KS; October 9 at Hurricane Harry's in College Station, TX; December 12 at Granada Theater in Dallas, TX; and December 18-19 at Gruene Hall in New Braunfels, TX.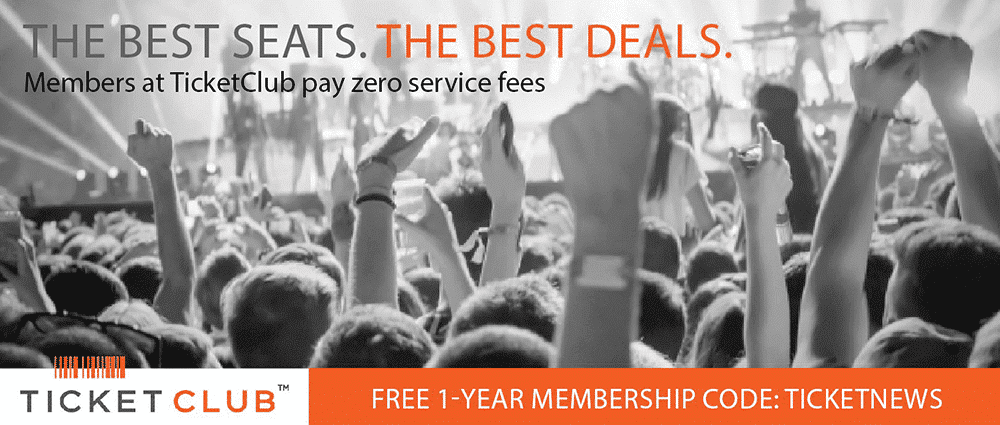 Mark Schultz and Point of Grace are on tour this fall, visiting 20 churches and other venues from September 10 at Tabernacle Baptist Church in Decatur, IL, through November 21 at Columbia International University in Columbia, SC. Other performances include a September 13 concert at Two Rivers Baptist Church in Nashville, TN, a September 20 show at Mechanics Hall in Worcester, MA, an October 25 gig at RiverCenter in Davenport, IA, and a November 13 event at Allen Theatre in Cleveland, OH.
Last Updated on July 1, 2009 by By Allison Reitz