I've written about Vegas before, having spent several months working there as the Company Manager of Chicago at the Mandalay Bay Hotel and Casino,...
I've written about Vegas before, having spent several months working there as the Company Manager of Chicago at the Mandalay Bay Hotel and Casino, and having spent many hours there hunched over a poker table.
I like Vegas. Where else can you stare at a beautiful nature-made mountainscape in one direction and a beautiful man-made pyramid with a shaft of light shooting out the top in the other.


Pyramids and pirate ships aside, It's a tricky town, especially for Producers, with more live entertainment produced on and off the strip than anywhere else in the world. Jersey Boys, Cirque, Hypnotists, Comedians, Strippers, Magicians, etc., you name it, and someone is producing it.
Whether or not they are making money, is another question entirely.
Every time I go out to that man-made-Mecca, I learn something new, and the trip I took this past week, was no exception (special thanks to the NATB and the Ticket Summit, who had me out to speak at their conferences, and therefore inspired the trip and this post – and put a few bucks in my pocket thanks to a Jack High flush against a set of 8s.).
Here are five more things I learned about Las Vegas:
1. SIN IS IN.
When I first went to Vegas, The MGM Grand had a theme park, and New York New York was promoting its roller coaster. "Bring the family" was the rallying cry. There are still plenty of family friendly things to do in Vegas, but for the past several years, the "What happens in Vegas, stays in Vegas" marketing-mantra has had its effect on live entertainment as well. The old fashioned sexy/topless Vegas revue is back in style. The in-room hotel glossy mag advertising the "what to dos" while it town featuring ad after ad of Crazy Horse, Zumanity, Jubilee, Bite, Thunder From Down Under, etc., etc.
And of course, the that Vegas-Broadway love child, PeepShow directed by Jerry Mitchell, with songs by Andrew Lippa and starring Shoshana Bean and headlined by Holly 'Hefner' Madison (and yes, you to get to see her two talents – I'll let you decide what those are).
2. VEGAS HAS AN OFF-BROADWAY TOO.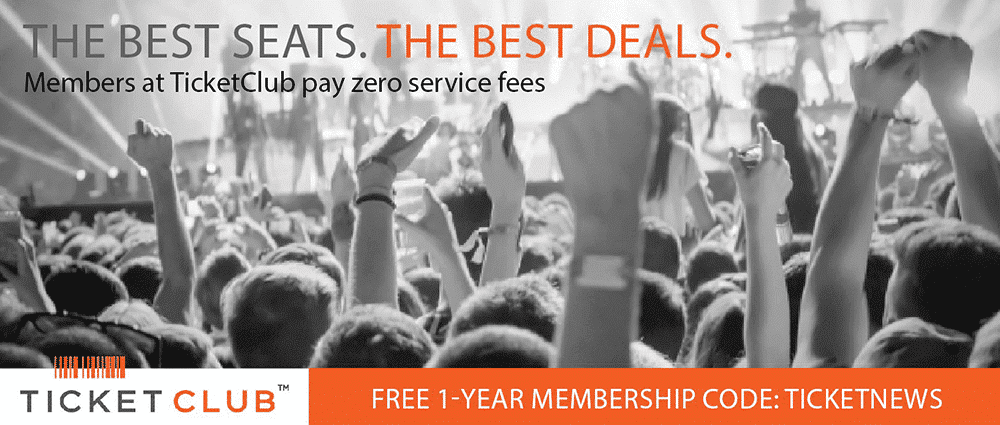 Down a ways from the strip is where Vegas began. It's old school Vegas with it's 99 cent shrimp cocktails, and penny slots and more. It's cheaper. It's off the beaten path. It's intimate and more personal. Some would call it more "real".
Sound like a familiar description? It's exactly what Off-Broadway is. And just like we try to tell tourists here about seeing an Off-Broadway show, downtown Vegas (or The Freemont Street Experience) tries to let visitors now that they haven't really experienced Vegas unless they've come downtown at least once during their stay.
And I agree with them. You haven't lived until you've had a 99 cent shrimp cocktail and a deep fried Twinkie.
3. DON'T LIKE YOUR SHOW AFTER IT OPENS? CHANGE IT.
Vegas doesn't settle. Revising a show after it opens is common place. Le Reve (which I heard was revised twice), Chris Angel's Believe, and many others have undergone changes well after the shows were "frozen". If audiences aren't digging it, they bring back the team (or bring on a new team), and tweak it until it gets a better response.
If only we could do that here (The Scarlet Pimpernel tried it, but it didn't take).
It makes sense that Vegas is willing to make these investments. For one, the shows are capitalized at much higher rates, so tossing in a few more bucks doesn't mean as much. And two, the shows are designed to run a lot longer and need to, so getting them just right is much more important.
4. IT'S ALL ABOUT 'OUTDOOR'.
There isn't much that isn't advertised on in Vegas. Everything is a billboard: slot machines, walls, giant mobile signs trucked up and down the strip, and even the urinals. I would have snapped a photo of that urinal mini-board, but frankly, I was a little worried that if I whipped out a camera, the biker standing next to me would stop what he was doing and show me why I should always wear a helmet.
5. IF YOU'RE NOT INTERACTIVE, YOU'RE DEAD.
Vegas is non-stop excitement. There's an energy that sweeps you up as soon as you step off the plane and keeps you going, no matter what the time and now matter how much money you lose. And let's face it, most people go there to gamble, get drunk, and do the things that you're not supposed to do at home. It's an adult theme park. People who go to Vegas want to play.
And playing doesn't mean sitting back at watching a "play". Everything single thing I've ever seen in Vegas has some sort of interactive element. Headliners, illusionists, comedians, Cirque and their clowns, and so on. The interactive element has to be there. Let your audience sit back and relax, and they'll start getting anxious about getting back to those tables, wishing they could be losing money rather than sitting through a show. You better not even think about a fourth wall.
That's one of the reasons that traditional musicals don't work in Sin City, and the only ones that even have a shot are the mega-brands like Phantom, J. Boys, Mamma Mia and Lion King (And I'd double-down that none of these shows are as successful in Vegas as they have been in other locations).
You know what else I learned about Vegas? Every time I go, which is usually about 4 times a year since I worked there, it somehow makes you want to learn more.
Ken Davenport is a Broadway producer and the author of the popular blog, TheProducersPerspective.com.
Last Updated on July 23, 2009 by By Ken Davenport