Nine Inch Nails is inching closer to its indefinite hiatus with date and ticket sale confirmations for its three-city Wave Goodbye Tour. Ten concerts...
Nine Inch Nails is inching closer to its indefinite hiatus with date and ticket sale confirmations for its three-city Wave Goodbye Tour. Ten concerts have been confirmed for the trek, which opens August 22 at Bowery Ballroom in New York, NY, and closes September 6 at Echoplex in Los Angeles, CA.
As part of the brief farewell jaunt, NIN will perform a total of four nights in New York, spending its additional nights in the city at Webster Hall and Terminal 5. A two-night stand at the Aragon Ballroom in Chicago precedes the band's closing four-night stand in Los Angeles, which also features engagements at Hollywood Palladium, Henry Fonda Theater and the Wiltern Theatre.


British rock troupe The Horrors will open the Wave Goodbye Tour on August 22-23 and 25. Danish indie band Mew will provide support on August 26, 28-29 and September 2-3.
Ticketing for several of the shows will be handled exclusively through NIN.com. Sales for these shows — August 22 and 23, and September 3 and 6 — are facilitated by MusicToday and begin July 17.
As usual, NIN will also handle presales for its other U.S. tour dates starting on July 17. Public onsales for these dates begin July 31. All presales and regular sales start at 5 p.m. local time.
To access the exclusive sales and presales, ticket buyers must be registered with and logged in to NIN.com. Fans are also encouraged to set up a payment account beforehand with MusicToday to save time during the checkout process.
NIN has used this self-ticketing process for presales on its tours in recent years, including the 2008-2009 Lights in the Sky Tour and the summer 2009 NIN/JA Tour. The process restricts buyers to two tickets per order and requires a valid ID for pick-up on the night of the show.
Band founder and frontman Trent Reznor developed the process to help combat ticket scalping and ensure an equal opportunity for fans trying to purchase concert tickets. Reznor has also been an outspoken opponent of Ticketmaster in recent years, blasting the company's proposed merger with Live Nation earlier this year.
"Ticketmaster has essentially been a monopoly for many years — certainly up until Live Nation's exclusive deal ran out. They could have (and can right now) stop the secondary market dead in its tracks by doing the following: limit the amount of sales per customer, print names on the tickets and require ID / ticket matches at the venue," Reznor said in his statement. "We know this works because we do it for our presales. Why don't THEY do it? It's obvious — they make a lot of money fueling the secondary market. Ticketmaster even bought a re-seller site and often bounces you over to that site to buy tickets (TicketsNow.com)!"
Late in 2008, Reznor announced that NIN would enter an indefinite hiatus sometime in 2009. A few months later, he explained that the veteran industrial rock band's final U.S. performances would come over the summer during the band's co-headline run with Jane's Addiction.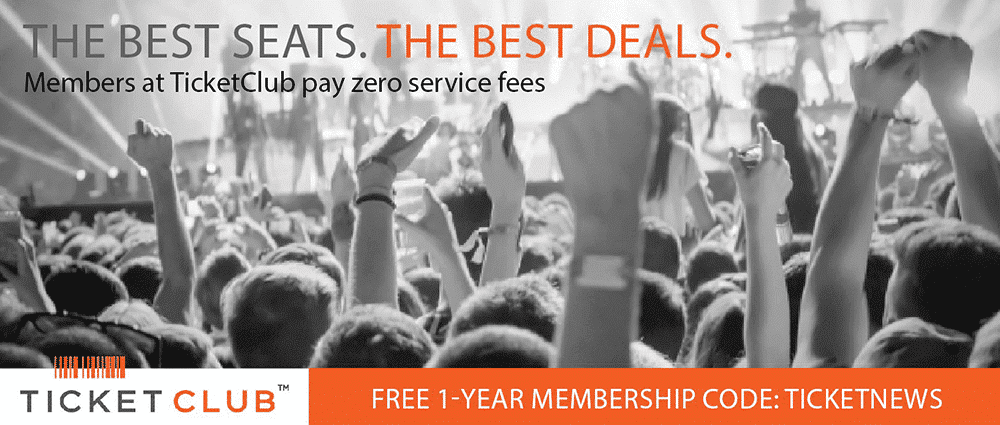 However, in a statement last week, Reznor changed his mind and decided to extend NIN's final touring plans with this new small club tour of New York, Chicago and Los Angeles.
"Upon reflection, the NIN/JA tour felt like we had to rush through sets due to a limited allotted set length and many shows were in daylight," Reznor explained the reasoning behind his decision, adding, "it just didn't feel right to end NIN that way."
Nine Inch Nails itinerary:
(Dates are subject to change.)
| | | |
| --- | --- | --- |
| August 22 | New York, NY | Bowery Ballroom * |
| August 23 | New York, NY | Webster Hall * |
| August 25 – 26 | New York, NY | Terminal 5 |
| August 28 – 29 | Chicago, IL | Aragon Ballroom |
| September 2 | Los Angeles, CA | Hollywood Palladium |
| September 3 | Los Angeles, CA | Henry Fonda Theater * |
| September 5 | Los Angeles, CA | Wiltern Theatre |
| September 6 | Los Angeles, CA | Echoplex * |
* tickets available exclusively through NIN.com
Last Updated on July 14, 2009 by By Allison Reitz