The extension of Nine Inch Nails' farewell tour and Paul McCartney's new non-tour plans top the daily tour recap for July 8, as compiled...
The extension of Nine Inch Nails' farewell tour and Paul McCartney's new non-tour plans top the daily tour recap for July 8, as compiled by TicketNews.
Despite Trent Reznor's frequent reassurances that Nine Inch Nails was going on a touring hiatus after its summer dates in the U.S. and Europe, the industrial band's frontman has announced plans for a second farewell tour that will hit small clubs in three U.S. cities later this year. Whether this will be NIN's final farewell tour remains to be seen….


Paul McCartney is still churning out the summer concert dates, though he's still not calling his compact August itinerary a "tour." Blues rockers The Black Crowes are calling their 2009 plans a tour, though, and they just added a nearly 30-date extension to their calendar. Interestingly, Panic at the Disco will also tour this summer, despite the fact that two of the band's members just quit, leaving behind only a singer and a drummer.
Those are the complete concert and tour reports for this Wednesday, but if that's not enough, you can also eyeball a few of the day's other itinerary updates in brief below:
Placebo has outlined plans for a true North American tour, complete with dates in the U.S., Canada and Mexico. The 19-city tour starts September 12 at Roseland Theater in Portland, OR, and closes October 22 at Terminal 5 in New York, NY. Other calendar highlights include a September 14 show at Commodore Ballroom in Vancouver, BC; a September 20 gig at Club Nokia in Los Angeles, CA; a September 25 concert at La Zona Rosa in Austin, TX; a September 30 event at Palacio De Los Deportes in Mexico City, MEX; and an October 7 set at Metropolis in Montreal, QC.
Better Than Ezra is pushing its current U.S. tour into fall with a handful of new September concert dates. The recent additions are in line for September 17 at Varsity Theatre in Baton Rouge, LA; September 18 at Cypress Bayou Casino in Charenton, LA; September 19 at La Zona Rosa in Austin, TX; September 21 at Sunshine Theatre in Albuquerque, NM; September 22 at The Marquee in Tempe, AZ; and September 26 at Silverton Hotel & Casino in Las Vegas, NV. BTE's next concert is July 9 at Alive @ Five in Stamford, CT.
Ingrid Michaelson has filled her fall tour itinerary with 13 concerts across the U.S. and Canada. The songstress begins her trek on September 13 at Valentine's in Albany, NY, and breaks it down October 29 at 20th Century Theatre in Cincinnati, OH. She'll perform gigs on September 16 at Webster Hall in New York, NY; September 26 at Warehouse Live in Houston, TX; October 13 at Media Club in Vancouver, BC; and October 26 at Park West in Chicago, IL, among other dates. Before that run, Michaelson hits the stage on August 15 at the KMTT Mountain Music Festival in Redmond, WA.
The Get Up Kids are about a month away from launching a four-month tour of Europe and North America. The more than 50-date run begins overseas — August 16 at Peel in Kingston, ENG, through August 30 at Estragon in Bologna, ITA. The 40-date national venture picks up September 11 at Harrah's in Kansas City, MO, and ends November 18 at Emo's in Austin, TX. Highlights include a September 21 show at The Fillmore in San Francisco, CA, an October 21-22 stand at Metro/Smart Bar in Chicago, IL, an October 31 concert at the Fillmore in New York, NY, and a November 11 gig at The Masquerade in Atlanta, GA. Presales start Friday, July 9.
Yo La Tengo will follow a few scattered shows in the U.S. this summer with a November tour of Europe. The 18-date venture launches November 5 at Tripod in Dublin, IRE, and ends November 30 at Le Bataclan in Paris, FRA. Along the way, the band will stop for performances on November 8 at Roundhouse in London, ENG; November 12 at Melkweg in Amsterdam, NET; and November 23 at Fritzclub im Postbahnof in Berlin, GER.
Funeral for a Friend will support its September 28 release "Your History Is Mine" with an extensive tour of the UK. The Welsh rockers hit the road on October 5 at The Hippo in Plymouth and continue on through an October 29 gig at the University of East Anglia in Norwich. The 18-city trek includes gigs on October 10 at the Academy in Manchester, October 14 at Koko in London, October 24 at The Nerve Centre in Derry and October 28 at Junction in Cambridge.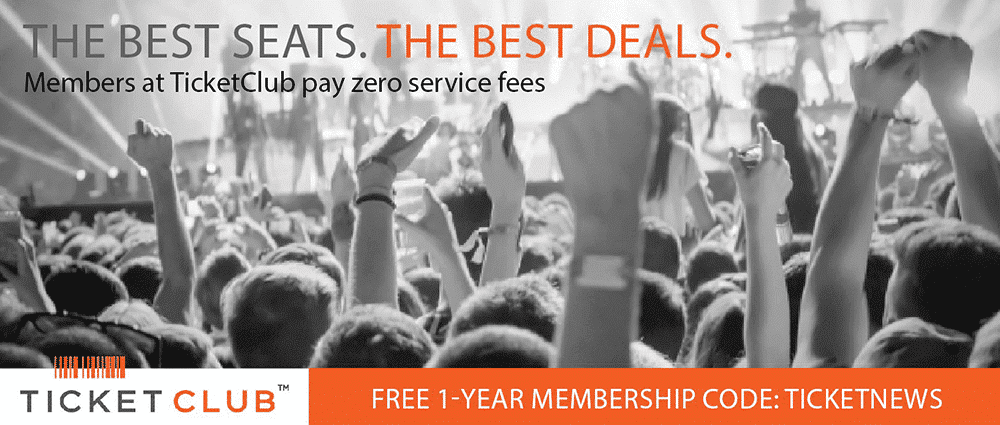 Last Updated on July 9, 2009 by By Allison Reitz