Nine Inch Nails' final U.S. tour dates and more Aerosmith postponements are outlined in the daily tour recap for July 13, as compiled by...
Nine Inch Nails' final U.S. tour dates and more Aerosmith postponements are outlined in the daily tour recap for July 13, as compiled by TicketNews.
Industrial rock icon Nine Inch Nails has booked just 10 dates in three cities for its farewell tour before going on an hiatus of indefinite length.


Health problems continue to keep Aerosmith off the road; two more concerts have been postponed due to an undisclosed injury suffered by Steven Tyler. Nothing is holding jam band moe. back from its tenth annual moe.down. The three-day festival has booked its main acts for the weekend of September 4-6.
Those are the complete concert and tour reports for this Monday. Read on for some of today's other itinerary highlights in brief:

Tori Amos had confirmed more dates for her current Sinful Attraction Tour. The outing continues July 13-14 at Paramount Theatre in Oakland, CA, and completes its stateside run on August 17 at the Bank of America Pavilion in Boston, MA. One U.S. date has been added on August 14 at Count Basie Theatre in Red Bank, NJ. After completing that leg, Amos will head abroad for a 14-date European trek that kicks off September 6 at the Apollo in Manchester, ENG, and ends September 27 at Laeiszhalle in Hamburg, GER.
Modest Mouse added more dates to its upcoming late summer tour of North America. The venture now stands at 20 dates from August 17 at Halifax Forum Arena in Halifax, NS, through a new three-night stand on September 21-23 at McMenamins Crystal Ballroom in Portland, OR. One other performance has been added to the schedule near the middle of Modest Mouse's trek on August 29 at Grove of Anaheim in Anaheim, CA.
Grizzly Bear will return to the national tour circuit later this year with a new fall concert schedule for the band's latest album, "Veckatimest." The 16-date outing picks up September 26 at Michigan Theater in Ann Arbor, MI, and continues across the U.S. and Canada through October 21 at Belly Up Tavern in Solana Beach, CA. Other gig stops include September 27-28 at Metro/Smart Bar in Chicago, IL; October 1 at The Blue Note in Columbia, MO; October 8 at Orpheum Theatre in Boston, MA; October 14 at Vogue Theatre in Vancouver, BC; and October 20 at the Hollywood Palladium in Hollywood, CA.
Gym Class Heroes are on the road this summer with The Academy Is… and the MTV-U Sunblock Music Festival. The rap-rock troupe also has also been tapped for the Adult Swim Presents: Robot Chicken on Wheels Tour. Seven shows have been confirmed for the one-month roller skating hall outing, which begins August 1 at Skateland in Northridge, CA, and ends August 12 at Jamz Roller Skating Center in Philadalphia, PA. Some of the tour's other stops are August 2 at Rancho Crystal Palace Skating Center in Las Vegas, NV; August 4 at Skate City in Denver, CO; and August 10 at Roller Dome Skating in Richmond, VA.
Alesana will be on the road this September, headlining the VS. Tour across the United States. The outing launches September 4 at Rocketown in Nashville, TN, and includes support from The Bled, Enter Shikari, Asking Alexandria and Broadway. The final concert is September 30 at The Soapbox in Wilmington, NC, with other performances booked for September 7 at The Blue Note in Columbia, MO; September 12 at The Rave Eagles Club in Milwaukee, WI; September 16 at Headliners Music Hall in Louisville, KY; September 22 at Higher Ground in South Burlington, VY; and September 25 at Webster Theater in Hartford, CT.
The Melvins have filled their summer tour itinerary with nearly 40 U.S. concerts. The shows range from solo events to dates with tour partner Down. The Melvins hit the road August 7 at The Blank Club in San Jose, CA, and continue on their way through September 28 at Expo Five in Louisville, KY. They'll also take the stage on August 15 at The Wiltern in Los Angeles, CA; August 28 at The Meridian in Houston, TX; September 1 at Center Stage in Atlanta, GA; September 11 at Nokia Theatre Times Square in New York, NY; and September 25 at Pop's in Sauget, IL, among other dates.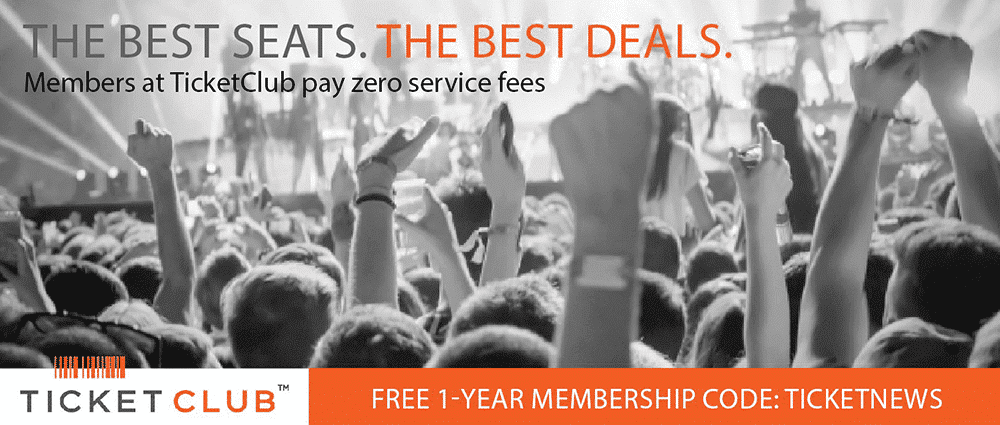 Corey Smith and his backing band will stay on the road through early fall with a fresh batch of U.S. concert dates on the calendar. The country musician has nearly 10 new dates scheduled, including September 1 at Fox Theatre in Boulder, Co; September 5 at The Bottleneck in Lawrence, KS; September 18 at Red Mile Race Course in Lexington, KY; and October 2 at Victory Theatre in Evansville, IN. Smith's tour continues July 14 at World Café Live in Philadelphia, PA, and ends October 23 at Capital City Stadium in Columbia, SC.
Last Updated on July 14, 2009 by By Allison Reitz