Ticket sales are winding down for U.S. music festivals like Lollapalooza and Bethlehem Musikfest during the week ending August 10, as compiled by TicketNews....
Ticket sales are winding down for U.S. music festivals like Lollapalooza and Bethlehem Musikfest during the week ending August 10, as compiled by TicketNews.
The 2009 Lollapalooza festivities will grace Grant Park in Chicago, IL, this weekend for the fifth year. The three-day destination festival runs August 7-9 and includes headline performances by Depeche Mode, Tool and The Killers on the Chicago 2016 stage. For fans seeking an alternative to the main headliners, competing sets will be showcased each night on the Budweiser stage from the likes of Jane's Addiction, Kings of Leon and Yeah Yeah Yeahs.

This summer's Bethlehem Musikfest is entering its final week of headline events at Sands RiverPlace in Bethlehem, PA. The final performers for this year are Third Eye Blind with Matt Nathanson (August 4), The B52s and Joan Jett & The Blackhearts (August 5), Puddle of Mudd with Trapt and Stasis (August 6), Pat Benatar and Blondie with The Donnas (August 7), and George Thorogood & The Destroyers and Jonny Lang (August 8). The 2009 concert series closes down on August 9 with a headline performance by classic folk-rock trio Crosby, Stills & Nash.
After several national tour legs, Coldplay also wraps its U.S. stint this week. The piano-driven band closes out its run on August 9 at Ford Amphitheatre in Tampa, FL, then heads overseas for another round of European concert dates. Music fans looking for more of an edge should plan to catch one of Tool's final non-festival concerts this week. Before taking the stage at Lollapalooza on August 8, the alt-metal group has some final headline gigs set for August 4 at K-Rock Centre in Kingston, ON; August 5 at The Molson Amphitheatre in Toronto, ON; and August 7 at PNC Pavilion at Riverbend in Cincinnati, OH.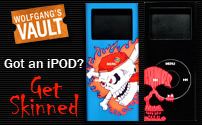 Neo-soul singer Maxwell has been at the top of his game this summer with a hit album and his triumphant return to the national concert circuit. The final date of his summer tour is slated for tomorrow, August 5, at the Durham Performing Arts Center in Durham, NC. Meanwhile, Snoop Dogg and Slightly Stoopid are in the final days of their co-headline trek, which closes August 8 at Comcast Center in Mansfield, MA. Rising folk-rock band Fleet Foxes is also ending a North American venture over the weekend with five performances scheduled from tonight, August 4, at Massey Hall in Toronto, ON, through August 9 at First Avenue in Minneapolis, MN.
In the world of sports, mixed martial arts fans can catch UFC 101 this Saturday, August 8, at the Wachovia Center in Philadelphia, PA. The main event of the day features UFC lightweight champion BJ Penn taking on contender Kenny Florian. Later this weekend, stock cars will hit the pavement at Watkins Glen International Speedway in Watkins Glen, NY, for NASCAR Sprint Cup Series at The Glen on August 9.
"Last Chance" information is compiled at the beginning of the week, based on touring acts whose current itineraries are closing over the course of that week. The availability of tickets for Last Chance events depends on primary and secondary seller inventory, and may vary as tickets are sold in the days leading up to each event.
THIS WEEK'S LAST CHANCE EVENTS
| | |
| --- | --- |
| Last Event Date | Event |
| August 4 | Snow White |
| August 4 | Legg Mason Tennis Classic Session 4 |
| August 4 | The Ting Tings |
| August 4 | Black Francis |
| August 4 | Lykke Li |
| August 4 | Cyndi Lauper & Rosie O'Donnell |
| August 4 | Anavan |
| August 5 | Bridgestone Invitational |
| August 5 | RZA |
| August 5 | Legg Mason Tennis Classic Session 5 |
| August 5 | Bethlehem Musikfest – The B-52s |
| August 5 | Killswitch Engage |
| August 5 | 48 Hour Film Project |
| August 5 | Midnight To Twelve |
| August 5 | Vital Remains |
| August 5 | Augustana |
| August 5 | A Hip Hop Showcase |
| August 5 | Ringling Bros. And Barnum & Bailey: Over The Top |
| August 5 | Ledisi |
| August 5 | Pilobolus |
| August 5 | Maxwell |
| August 5 | Winard Harper |
| August 5 | The Music of Mile Davis |
| August 5 | Olga Kern |
| August 5 | Gomez |
| August 5 | Tinted Windows |
| August 5 | Chali 2na |
| August 5 | Vandermark 5 |
| August 5 | The Greencards |
| August 5 | Rick Estrin & The Nightcats |
| August 5 | The Low Anthem |
| August 5 | Fringe City |
| August 5 | Dwele |
| August 5 | Nas |
| August 5 | Threat Signal |
| August 6 | We Fest |
| August 6 | Legg Mason Tennis Classic Session 6 |
| August 6 | Trust Company & Don't Panic |
| August 6 | Bethlehem Musikfest – Puddle Of Mudd |
| August 6 | Battle For Pointfest Pt4 |
| August 6 | Real Madrid Open Practice |
| August 6 | Crystal Method |
| August 6 | Vision & Valor |
| August 6 | Leftstronger |
| August 6 | New England Patriots In Stadium Training Practice |
| August 6 | Now- Now Every Children |
| August 6 | Glasvegas |
| August 6 | Shooter Jennings |
| August 6 | Lovin' Spoonful |
| August 6 | Andrew Strong |
| August 6 | Mark Kozelek |
| August 6 | Deanna Bogart |
| August 6 | Greg Laswell |
| August 6 | Das Racist |
| August 6 | Soul Full Party |
| August 6 | Ambrose |
| August 6 | Igor's Egg |
| August 6 | Telluride |
| August 6 | Larry McCray |
| August 6 | Megazilla |
| August 6 | Thievery Corporation |
| August 6 | The Bloody Beetroots |
| August 6 | Donavan Frankenreiter |
| August 6 | Austin Lucas And Two Cow Garage |
| August 6 | Olivia Mancini & The Mates |
| August 7 | Legg Mason Tennis Classic Session 7 |
| August 7 | Fiesta 2009 Parade |
| August 7 | Blazed & Confused: Snoop Dogg & Slightly Stoopid |
| August 7 | Endless Mike & The Beagle Club |
| August 7 | Df Summer Concert Series |
| August 7 | Tool |
| August 7 | Legg Mason Tennis Classic Session 8 |
| August 7 | Chimaira |
| August 7 | First Impression |
| August 7 | Asleep |
| August 7 | Eleven 54 |
| August 7 | Summer Infusion |
| August 7 | Hammers Of Misfortune |
| August 7 | Spread Eagle |
| August 7 | Def Leppard |
| August 7 | Keith Urban & Sugarland |
| August 7 | Alan Parsons Project |
| August 7 | Eagles of Death Metal |
| August 7 | Jazz Attack |
| August 7 | Bob Schneider |
| August 7 | RATT |
| August 7 | Underworld |
| August 7 | Broken Social Scene |
| August 7 | George Thorogood & Jonny Lang |
| August 7 | Mark Karan & Jemimah Puddleduck |
| August 7 | Naked Eyes |
| August 7 | Joe Pernice |
| August 7 | Glenn Miller Orchestra |
| August 7 | Social Disorder |
| August 7 | S.y.f.t., Temperedcast, Your Divine Tragedy, Urban Collapse |
| August 7 | Gun Metal Groove |
| August 7 | Wooden Wand |
| August 7 | Explosion 2009 |
| August 7 | Cubensis |
| August 7 | Torch The Wagon |
| August 7 | Lucha Vavoom |
| August 7 | Magnolia Electric Co. |
| August 7 | Heather Myles |
| August 7 | Jay Anthony Brown |
| August 7 | Tanya Stephens |
| August 7 | Drake & Jeezy Party |
| August 7 | Yacht |
| August 7 | Cucu Diamantes |
| August 7 | Zepparella |
| August 7 | Tiny Hat Orchestra |
| August 7 | Griff & Burner |
| August 7 | Lyrically Fit Series |
| August 7 | The Whigs |
| August 7 | The Noisettes |
| August 7 | Mandrake Project |
| August 7 | Further Down |
| August 8 | Bethlehem Musikfest – George Thorogood |
| August 8 | STS9 (Sound Tribe Sector 9) |
| August 8 | Colt Ford |
| August 8 | Futures At Fenway |
| August 8 | Ziggy Marley Family Time |
| August 8 | K-rockathon 14 |
| August 8 | Legg Mason Tennis Classic Session 9 |
| August 8 | Caribbean Fest – Three Day Pass |
| August 8 | Chicago Machine |
| August 8 | Best Of The Bay |
| August 8 | Pointfest Finals |
| August 8 | FC Barcelona |
| August 8 | Green Bay Packers Family Night |
| August 8 | Spirit Festival – Erykah Badu |
| August 8 | Slightly Stoopid |
| August 8 | Flashback Festival |
| August 8 | 2009 NFL Hall Of Fame Enshrinement |
| August 8 | Dope |
| August 8 | Fire In & Dna |
| August 8 | Powerhouse 09: Jay-Z |
| August 8 | August Burns Red |
| August 8 | UFC 101 |
| August 8 | Summer Nights Funk Fest |
| August 8 | Legg Mason Tennis Classic Session 10 |
| August 8 | Extreme |
| August 8 | Toronto Nationals |
| August 8 | Kirk Franklin |
| August 8 | Eddy Clearwater |
| August 8 | Rich & Mike's Birthday Bash |
| August 8 | Reggae Summer Splash 2009 |
| August 8 | Elefant |
| August 8 | Back In Black & Fan Halen |
| August 8 | CD Release: Downtown Brown |
| August 8 | Keith Urban & Taylor Swift |
| August 8 | Steppenwolf |
| August 8 | Controlled Chaos Presents |
| August 8 | When We Are Married |
| August 8 | Carmina Burana |
| August 8 | Gypsy Relic |
| August 8 | Joe Firstman |
| August 8 | The Trews |
| August 8 | Sound Of Philadelphia |
| August 8 | MX Live Fest |
| August 8 | Vanilla Fudge |
| August 8 | Leela James |
| August 8 | Saving Abel |
| August 8 | Kazzabe & Silver Star |
| August 8 | Dj Drama |
| August 8 | Alison Pipitone |
| August 8 | The Lieutenant Of Inishmore |
| August 8 | Lacuna Coil |
| August 8 | Truth & Salvage Co. |
| August 8 | Robin Parrent & The Remnants |
| August 8 | 7th Cycle |
| August 8 | Grupo Fantasma |
| August 8 | Herbie Hancock |
| August 8 | En Vogue |
| August 8 | Katie Davis |
| August 8 | Indians In The Attic |
| August 8 | Tanya Tucker |
| August 8 | Elbow |
| August 8 | Dwight Yoakam |
| August 8 | Faux Punk |
| August 8 | Spam Allstars |
| August 8 | The Retros |
| August 8 | The Greg Wilson |
| August 8 | Wedding Banned |
| August 8 | Young American Comedy Tour |
| August 8 | Echobox |
| August 8 | Ronnie Milsap |
| August 9 | PGA Championship |
| August 9 | World Golf Championships: Bridgestone Invitational |
| August 9 | Bethlehem Musikfest – Crosby, Stills & Nash |
| August 9 | Rogers Cup Mens Tennis – Qualifying |
| August 9 | Lollapalooza |
| August 9 | Legg Mason Tennis Classic Session 11 |
| August 9 | The Zone |
| August 9 | NASCAR Sprint Cup Series at The Glen |
| August 9 | Virgin Festival |
| August 9 | Iowa Cubs |
| August 9 | In Alcatraz 1962 * I Saw A Ghost And More |
| August 9 | World Extreme Cagefighting |
| August 9 | K105 Country Fest 2009 With Jason Aldean |
| August 9 | Teen Choice Awards |
| August 9 | 12th Annual Shore High School All Star Hockey Game |
| August 9 | Dai Nhac Hoi Va Da Vu |
| August 9 | The Cab |
| August 9 | Socratic |
| August 9 | Mark Rose |
| August 9 | Lift |
| August 9 | Bowzers Ultimate Doo Wop Party |
| August 9 | Onyx |
| August 9 | Coldplay |
| August 9 | Go Country 105: Summer Under the Stars |
| August 9 | Soulgrass |
| August 9 | Alice Cooper & Blue Oyster Cult |
| August 9 | Kirk Franklin The Fight Of Our Life Health Tour |
| August 9 | Football Hall of Fame Game: Buffalo Bills |
| August 9 | KCRW's World Festival: Reggae Night VII |
| August 9 | Gabriel Iglesias |
| August 9 | Flyleaf |
| August 9 | Hank Williams Jr. |
| August 9 | Fleet Foxes |
| August 9 | NFL Hall Of Fame Game |
| August 9 | A Bronx Tale |
| August 9 | Anamanaguchi |
| August 9 | DMX |
| August 9 | Deerhunter |
| August 10 | NBC World Series Session 18 |
| August 10 | Rogers Cup Mens Tennis – 1st Round |
| August 10 | Demi Lovato |
| August 10 | Hockey |
| August 10 | Carolina Mudcats |
| August 10 | Etta James & The Roots Band |
| August 10 | David Archuleta |
| August 10 | Quicksilver Messenger Service |
| August 10 | John Cowan |
| August 10 | Barcelona/meese |
| August 10 | Shawn Fisher & The Jukebox Gypsies |
| August 10 | Franz Nicolay |