Tour updates from Irish rockers U2 and actor-singer Jamie Foxx get top billing in the daily tour recap for August 28, as compiled by...
Tour updates from Irish rockers U2 and actor-singer Jamie Foxx get top billing in the daily tour recap for August 28, as compiled by TicketNews.
Rock phenomenon U2 has rescheduled the date for one of its concerts at Giants Stadium in East Rutherford, NJ. Stadium home team the New York Jets were forced to push up their September 27 game by three hours out of respect for those observing Yom Kippur. As a result, U2 moved its September 25 show to September 23 so the band would have plenty of time to move its stage off the field before the Sunday afternoon game.

Actor and singer Jamie Foxx will stay on the road through October thanks to some more recent concert confirmations for his current Blame It Tour. Likewise, Styx and REO Speedwagon have more shows planned for their co-headlining Can't Stop Rockin' Tour, which now continues through the fall. A completely new tour has been announced by '90s rock group Everclear, which is gearing up for about a dozen concerts in October.
In other news, a reported burst appendix forced nine-piece metal band Slipknot to cancel its brief late summer tour, which was limited to 11 dates from late August through early September. There's better news for fans of pop singer Pink, whose opening concert on September 15 in Seattle has been moved to a larger venue due to high fan demand.
Those are the complete concert and tour reports for this Friday. Before we call it a wrap for the week, though, there are some final updates that we'll leave you with in brief:
The Mars Volta have extended the U.S. leg of their summer-fall 2009 tour, which begins August 29 at the Outside Lands Festival in San Francisco, CA. The venture was originally scheduled to close on September 19 at Municipal Theater in San Antonio, TX, but five more dates have surface. The latest itinerary additions are for October 4 at Kool Haus in Toronto, ON; October 5 at Metropolis in Montreal, QC; October 8 at Roseland Ballroom in New York, NY; October 10 at Electric Factory in Philadelphia, PA; and October 11 at Sonar in Baltimore, MD.
Silversun Pickups added nearly 20 more concerts onto their upcoming tour itinerary for the U.S. and Canada. Originally booked from September 14 at Bogart's in Cincinnati, OH, through November 30 at The Valarium in Knoxville, TN, the outing will now pick up again on October 2 at The Venue in Gainseville, FL, and continues its run through October 30 at the Voodoo Experience in New Orleans, LA. Silversun Pickups' other performance highlights are October 5 at Headliners Mainstage in Columbia, SC; October 12 at Bronson Centre in Ottawa, ON; and October 21 at Higher Ground in South Burlington, VT.
The Dirty Projectors have outlined 20-plus concert dates on a late fall North American tour. Shows are slated from October 20 at Ottobar in Baltimore, MD, through November 22 at Bowery Ballroom in New York, NY, where the band is also playing on November 18. Some other highlights on the one-month itinerary are sets on October 24 at Masquerade in Atlanta, GA; November 1 at Bimbo's in San Francisco, CA; November 15 at the National in Montreal, QC; and November 19-21 at the Music Hall of Williamsburg in Brooklyn, NY.
Sonata Arctica is supporting Dragonforce on a North American tour this fall, but the band will follow those plans with a new international tour itinerary. The overseas dates begin November 12 at The Roxy in Prague, CEH, and continue through January 5 at Billboard the Venue in Melbourne, AUS. The band's calendar also includes gigs on November 17 at Petofi Csarnok in Budapest, HUN; November 25 at Alcatraz in Milan, ITA; December 3 at the O2 Academy in London, ENG; December 10 at Paradiso in Amsterdam, NET; and December 15 at Klubben in Stockholm, SWE, among other show dates.
Paradise Lost, a gothic metal band based out of Britain, has confirmed its plans for a 44-date European tour. The venture will take the band across the UK and the mainland from October 2 at Glav Club in St. Petersburg, RUS, through December 19 at Elysee Montmarte in Paris, FRA. Some of Paradise Lost's other concerts are set for October 17 at Gagarin 205 Live Music Space in Athens, GRE; November 3 at the O2 Academy in London, ENG; November 13 at Columbiaclub in Berlin, GER; November 25 at Debaser Medis in Stockholm, SWE; December 8 at Magazzini Generali in Milan, ITA; and December 16 at Sala Heineken in Madrid, SPA.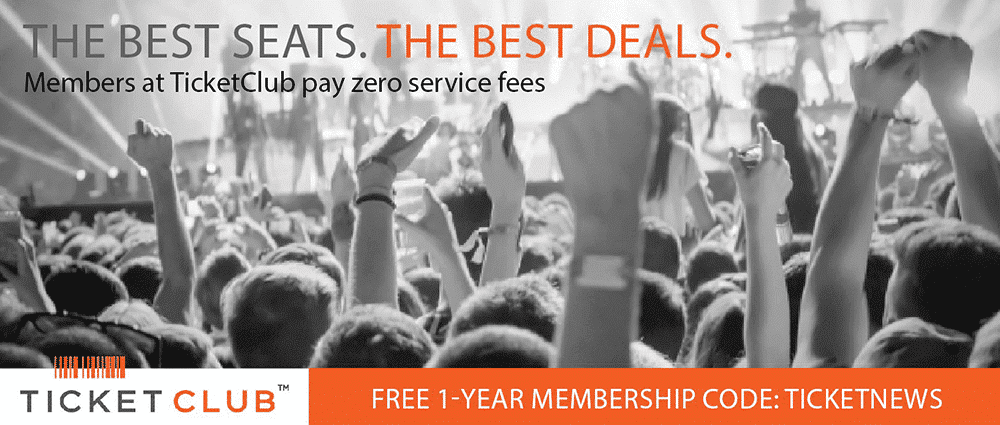 Deer Tick will keep the folk rock tunes flowing across the U.S. through November with a new batch of fall concert dates. About 20 more performances have been booked for the band, which was already scheduled to tour from September 3 at the Wolf Den in Uncasville, CT, through September 29 at The State Room in Salt Lake City, UT. Now the trek continues from September 30 at Corazon in Santa Fe, NM, through November 8 at Church in Boston, MA. Additional gigs are lined up for October 2 at Emo's in Austin, TX; October 6 at The Rhythm Room in Phoenix, AZ; October 15 at The Basement in Nashville, TN; October 19 at Local 506 in Chapel Hill, NC; and October 22 at the Bowery Ballroom in New York, NY.
Last Updated on November 23, 2011 by By Allison Reitz