Phish dominated the live music scene for most of 2009 with a much-hyped reunion spectacular and sold-out tour legs stretching from early spring through...
Phish dominated the live music scene for most of 2009 with a much-hyped reunion spectacular and sold-out tour legs stretching from early spring through the year's end. Now the iconic jam band has revealed a new slate of shows — along with some old ticketing restrictions — that will put them back on the road for summer 2010.
The 29-date itinerary opens with a June 11 event at Toyota Park in Bridgeview, IL, and stretches over the next two months with only a few weeks off in July. The Phish caravan will visit 18 concert markets during the jaunt, which closes with an August 17-18 block at the Nikon at Jones Beach Theater in Wantagh, NY.

The jam band's calendar is riddled with two- and three-night stands, including June 19-20 at Saratoga Performing Arts Center in Saratoga Springs, NY; June 26-27 at Merriweather Post Pavilion in Columbia, MD; July 3-4 at Verizon Wireless Amphitheatre in Alpharetta, GA; and August 5-7 at Greek Theatre in Berkeley, CA.
As with Phish's 2009 reunion dates, ticketing for the 2010 jaunt comes with a standing "zero tolerance" policy for those found to be reselling the tickets above face value. The band's Phish Tickets site warns, "If you are found to be reselling, trading or brokering tickets that you purchased through our site for profit, Phish Tickets may at its discretion cancel your ticket order and all other pending orders in your name."

In the event that tickets are cancelled due to suspected resale, Phish Tickets will refund the price of the order less the $7 processing fee and any applicable shipping charges.
While promising to actively root out any resellers, Phish also hopes to curb the consumer end of the secondary market as well. The band's zero policy statement contains this warning to would-be ticket buyers: "We urge you not to purchase tickets through brokers or 'scalpers.' These tickets may be counterfeit in which case you will not only be overcharged but will also likely be denied entry into the show."
A limited supply of presale tickets will be distributed to fans through an online lottery system run by Phish Tickets. Fans can submit request orders for shows of their choice through March 26, at which time requests will be selected at random and fulfilled.
After the presale allotment has been divvied up and doled out, public onsales for all tour markets will open over the course of April2 and 3. Ticket prices will be $50 for general admission and reserved tickets, where available. More ticketing and onsale information is available on the official Phish Web site.
Demand has been high for Phish tickets since the band announced its reunion in 2009 after a five-year hiatus from recording and touring. The veteran jam band's calendar was replete with sold-out concert dates, from the early spring three-night opener in Hampton, VA, through the year-end Festival 8 and late fall tour leg.
Ticket sales for the band, while fast and hot, were also a contentious matter for dedicated Phish phans and ticket industry professionals alike — and not just for matters related to resale.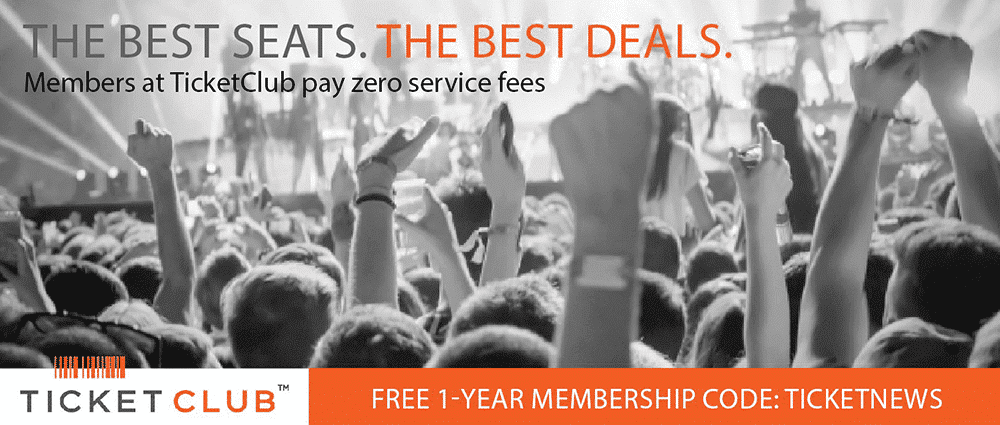 During the first Phish onsales of the year, heavy traffic on LiveNation.com froze the system, blocking many hopeful buyers from successfully completing an order. By the time some customers finally navigated the system without error, it was only to discover that tickets had already sold out.
Phans' ticket-buying frenzies were further frustrated when a technical glitch released tickets to Ticketmaster.com customers more than a week before the scheduled onsale date. Ticketmaster quickly cancelled and refunded all orders resulting from the so-called "routine glitch," and issued $50 gift certificates to those affected. But just as quickly, Phish openly criticized Ticketmaster, using the error as a chance to criticize the company and the industry as a whole for its "flaws."
Phish itinerary:
(Dates are subject to change.)
| | | |
| --- | --- | --- |
| June 11 | Bridgeview, IL | Toyota Park |
| June 12 | Cuyahoga Falls, OH | Blossom Music Center |
| June 13 | Hershey, PA | Hersheypark Stadium |
| June 15 | Portsmouth, VA | Ntelos Wireless Pavilion |
| June 17- 18 | Hartford, CT | Comcast Theatre |
| June 19 – 20 | Saratoga Springs, NY | Saratoga Performing Arts Center |
| June 22 | Mansfield, MA | Comcast Center |
| June 24 – 25 | Camden, NJ | Susquehanna Bank Center |
| June 26 – 27 | Columbia, MD | Merriweather Post Pavilion |
| June 29 | Canandaigua, NY | Constellation Brands – Marvin Sands PAC (CMAC) |
| July 1 | Raleigh, NC | Time Warner Cable Music Pavilion |
| July 2 | Charlotte, NC | Verizon Wireless Amphitheatre |
| July 3 – 4 | Alpharetta, GA | Verizon Wireless Amphitheater |
| August 5 – 7 | Berkeley, CA | Greek Theatre |
| August 9 – 10 | Telluride, CO | Telluride Town Park |
| August 12 – 13 | Noblesville, IN | Verizon Wireless Music Center |
| August 14 – 15 | East Troy, WI | Alpine Valley Music Theatre |
| August 17 – 18 | Wantagh, NY | Nikon at Jones Beach Theater |