The National Football League reportedly is looking at a decrease in attendance and ticket sales for the upcoming season, but you wouldn't know it...
The National Football League reportedly is looking at a decrease in attendance and ticket sales for the upcoming season, but you wouldn't know it by talking to ticket brokers.
NFL primary ticket sales are expected to be off by 1 percent or 2 percent for the season, according to USA Today, and season ticket sales are slated to potentially drop 5 percent. Ticket brokers are seizing the opportunity this presents by acquiring more inventory and offering fans bargains and value-added items.
"We're killing this year," said Jeff Greenberg, owner of ASC Ticket, of the company's brisk sales. While he declined to offer specific sales figures, he said his firm has about 82,000 tickets to NFL games this season, the most ASC Ticket has ever carried and one of the highest concentration of tickets for one broker in the country.
"Before the secondary market became so accessible to regular fans, those fans had to go to the teams for tickets. But now, they're able to turn to brokers," Greenberg added.
Russ D'Souza, co-founder of ticket price forecaster SeatGeek agreed that slower demand for tickets at the primary level "opens up a great opportunity for fans to get tickets on the secondary ticket market." He even recommends "that fans don't go to the primary market first this year" to find tickets, but go straight to the secondary market for deals.
"We're seeing a lot of available tickets on the secondary ticket market below face value, which is usually rare for NFL games," D'Souza said, adding that he expects prices on the secondary market rise in the next few weeks, so fans should buy now to catch those below-face bargains.
The NFL's high-water market for attendance and ticket sales was in 2007, prior to the current economic downturn, when the league sold 17.4 million tickets, and average game attendance reached 67,755, but both have declined each year since. And, despite the drop in sales, ticket prices on the primary market are rising; average prices rose to just under $75 per ticket last season and are expected to continue inching up.
The still-slow economy, and high unemployment rate, is the reason for the decrease in ticket sales at the primary level.
"We know some of our fans are struggling," Eric Grubman, executive vice president of NFL Ventures and Business Operations, told USA Today. "We don't need to see the statistics. We know people who buy our tickets are having trouble making ends meet. Some of them are having trouble finding jobs. That works its way into the equation."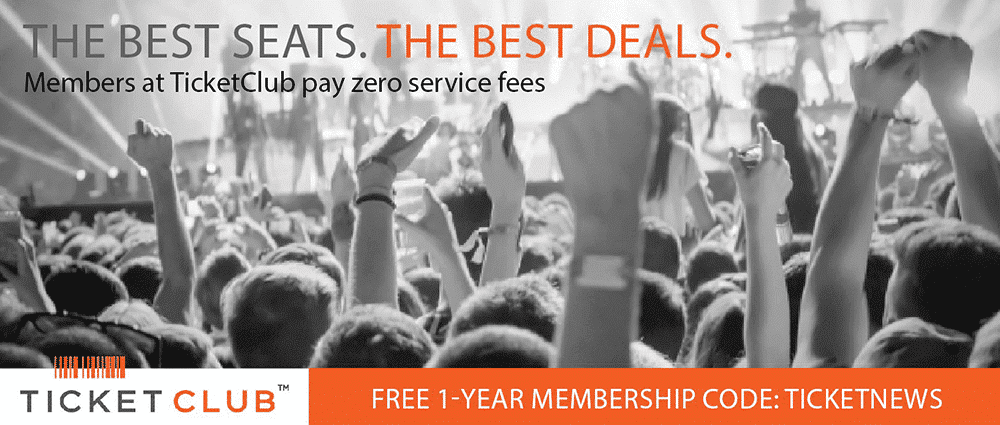 Jimmy Siegendorf, president and CEO of Premium Seats USA, said that while there are a lot of people out of work, there are still a lot that have jobs, and they want to be entertained. "Despite the economic climate and the recession, there remains a lot of opportunity."
Premium Seats has begun a "Leave Your Wallet at Home" promotion where they sell an upper deck Miami Dolphins ticket and bundle it with a three-hour, all-you-can-eat-and-drink tailgate session before the game for $60-$70.
"We got more Dolphins tickets this year than in past years, and sales have been good. We try to give more value with these tickets with pregame parties, and even arranging their hotel or travel plans," Siegendorf said. "Fans respond to that."
StubHub spokesperson Joellen Ferrer said the company is "already seeing increased demand" on the secondary market. "As expected, home openers are at the top of people's minds, and many storylines come into play – the Who Dat Nation, Brett Favre, New Meadowlands Stadium, and the list goes on. Quite contrary to the economic trends, we are seeing a slight bump in prices initially, but of course it varies across teams and match-ups, and we'll continue to gauge demand based on such factors."
And, according to Christian Anderson of ticket search engine FanSnap, the average price of a ticket on the secondary market to an NFL home game at this time last year was $154. "In 2010, tickets average $252," or an increase of 64 percent.
"We've already experienced strong demand for NFL tickets and are projecting a 20 percent increase in revenue over last season," said Zach Anderson, chief operating officer of TicketCity. "The NFL remains extremely popular and this season should be a continuation of what we've experience over the past five seasons where NFL orders have grown by 30 percent a year."
While sales have been solid, some brokers remain a bit cautious about the season. Teams only play 16 games, with eight them at home, not including the playoffs, so an 0-3 start can turn a once must-see team into a bust.
"I think the economic situation will continue to impact tickets sales throughout the football season," said Roger Jones, owner of Alliance Tickets. "This is no secret. I also think that the cost of going to one of 8 home games for a team is rapidly approaching the 'I can't spend this amount' point. The NFL is a victim of its own success. As they continue to grow their broadcasting rights, TV packages, and on-demand presence, it is far easier for fans to stay home. Not to mention, alot more comfortable. So, for savvy consumers, I think there will be no shortage of tickets in the secondary market and tickets will be available for all games at price points that they can afford."
Best In The House Tickets owner Andy Wallenstein agreed. "We hold a handful of season ticket packages, and we try to buy in a handful of the public sales. We're holding roughly the same number of tickets as last season. From what I've seen so far, sales this year seem similar to last year's sales, with perhaps a slight decrease this year as compared to last year."
Last Updated on September 3, 2010 by By Alfred Branch Jr.