Fans descending on Indianapolis looking for a Super Bowl ticket bargain the week beginning January 29 are seeing prices fall, but they should still...
Fans descending on Indianapolis looking for a Super Bowl ticket bargain the week beginning January 29 are seeing prices fall, but they should still be prepared to drop thousands of dollars to join the New York Giants, the New England Patriots, and about 68,000 other fans at Lucas Oil Stadium on Super Sunday.
The average resale price for a ticket has dropped below the $4,000 mark on most major ticket search sites.

FanSnap.com listed its average at $3,666 on Thursday, down from $4,175 on the week beginning January 29. TiqIQ.com's average was down to $3,657. The lowest-priced ticket fell to $1,600 Monday, January 30, on StubHub.com, then bounced back up to more than $2,000 later in the week.
TiqIQ's cheapest ticket at mid-week was listed at $2,098 and FanSnap's was $1,975, down from "get-in" prices as high as $2,400 the week of January 22.

If that average resale price holds up, the Giants-Pats rematch in Super Bowl XLVI will out-price their first Super Bowl meeting, Super Bowl XLII in Glendale, AZ, which had an average ticket price of $3,536, according to TiqIQ. It also would just barely beat last year ($3,650) when the Pittsburgh Steelers and Green Bay Packers met at the 100,000-seat Cowboys Stadium in Arlington, TX.
"It's come down a little bit this week," Jim Holzman, owner of Boston ticket broker Ace Ticket, told Ticket News. "We're starting to get calls from neutral fans who know it's going to be a great game."
The NFL-set face values for tickets this year are $800, $900 and $1,200. The League and Indianapolis police issued the usual warnings for buyers to be on the lookout for counterfeit tickets, both to the game and to Super Bowl-related events and parties. There's no such thing as an e-ticket or print-at-home ticket to the Super Bowl. City ordinances prohibit sales within a mile of the stadium and require brokers to be licensed.
For the first time, the league charged admission to Super Bowl Media Day on Tuesday, January 31. The Indianapolis Business Journal reported that among the 7,300 fans who attended, some paid as much as $350.
While ticket prices to the actual game are inching down, the cost of accommodations in Indianapolis has skyrocketed. If you're not already in Indianapolis with a place to stay, good luck finding one.
Two big-market teams, a first-time host city, and far fewer rooms available than the usual Super Bowl site all have created a seller's market for hotels, sending fans to outlying areas. The downtown La Quinta Inn, normally $74 a night, is up to $1,975. The airport Best Western is usually $99 a night. Now it's $700. Ticket search engine SeatGeek.com's cheapest alternative is the $55-per-night Comfort Inn in Gary, IN, which is two-and-a-half hours away.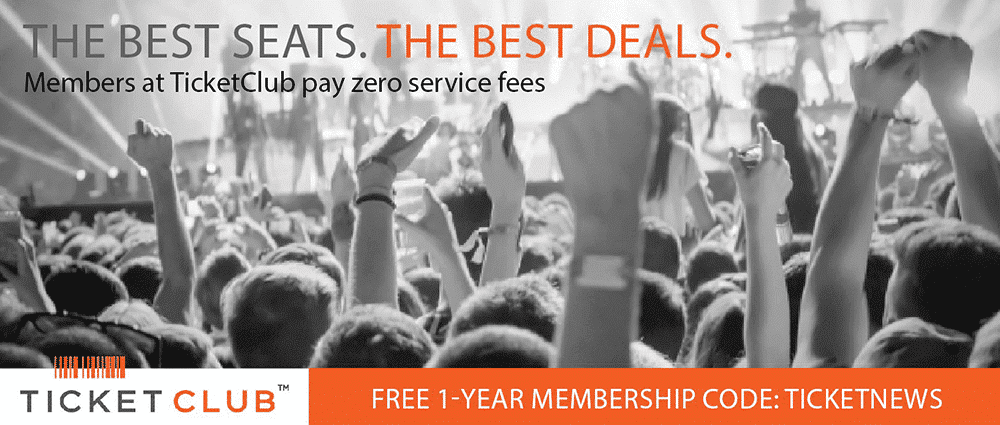 Airfares from the East Coast to Indianapolis have spiked upwards as well.
StubHub.com spokesperson Joellen Ferrer told TicketNews that Patriots fans should be outnumbered by Giants fans based on her Web site's purchasers.
"New York and New Jersey still outnumber New England buyers 2 to 1," Ferrer said. StubHub's numbers showed 34 percent of their buyers are from New York and New Jersey and 17 percent are from New England. Similarly, TiqIQ's Chris Matcovich told TicketNews that his site has had more searches from New York fans than from Boston fans.
The New York-Boston rivalry is very much alive — in a light-hearted way — between brokers Holzman and New York-based Jason Berger, president of AllShows.com.
"I know it's mostly New York fans," Holzman said, "but that doesn't matter because we know New York is going to lose anyway."
Berger joked, "We're not selling to any Boston fans, we're sending them all to Ace Ticket."
Berger told TicketNews he's had plenty of last-minute shoppers this week. "We're actually doing better than we were last week," he said. "Demand is still really strong. Notoriously, this is what happens Super Bowl week. People make their plans and usually tickets are the last things they do."
As for the host city, perhaps the busiest man in Indianapolis this week has been Mike Peduto, owner of Indianapolis-based Circle City Tickets.
"We're getting a lot of people still looking and a lot of brokers looking to fill orders," Peduto told TicketNews on Wednesday, February 1, as he distributed tickets to Indianapolis Colts season ticket holders. "Get-ins are up to about $2,300 and the average is about $4,000. It tops out at $10,000."
The highest-priced ticket sold on the NFL Ticket Exchange, the league's official resale site run by Ticketmaster, was $16,480 for a lower-level seat at the 40-yard line along the Giants' sideline. The League wouldn't disclose how many seats sold at that price. Ticket reseller eSeats.com sold a $17,000 lower-level seat on the same sideline at the 50-yard line.
While the Pats might be a 2–3 point favorite with odds-makers, Peduto said the Patriots will have more than Giants fans against them, based on his sales. With the Giants led by quarterback Eli Manning, brother of future Hall of Fame QB Peyton Manning of the Colts, and with Peyton's arch-rival Tom Brady as QB for the Pats, there's little doubt who the Indianapolis crowd will support.
"They're all for Eli and the Giants," Peduto said. "The Patriots will have their fans there, but Giants fans and the rest of the stadium will be pulling for the Giants."
Last Updated on February 4, 2012 by By Patrick Dunne