David St. Peter, the president of baseball's Minnesota Twins, predicted greater use of paperless ticketing during a radio interview on "The Chad Hartman Show"...
David St. Peter, the president of baseball's Minnesota Twins, predicted greater use of paperless ticketing during a radio interview on "The Chad Hartman Show" last Friday, Feb. 17. "Frankly, the Twins you know are really not using paperless ticketing at the present time," said St. Peter. "But there's no doubt in my mind, Chad, that you're going to see an adoption of paperless ticketing within the sports world coming here in the next you know 5, 10, 15 years in the United States."
St. Peter was responding to questions concerning legislation proposed at the Minnesota House of Representatives. Under HF 657, entertainment venues, event sponsors, and sports teams would be unable to restrict ticket resale. Section 2, Subdivision 1 states, "It is unlawful for a ticket issuer to prohibit or restrict the resale or offering for resale of an event ticket by a lawful possessor of the ticket."

The secondary market is a potential winner if this legislation is passed. EBay-owned StubHub has already endorsed the bill. The Fan Freedom Project, a consumer watchdog group, has also called for the bill's approval. "Minnesota sports and music fans are nearly unanimous in their strong belief that they own the tickets that they buy, and that ownership rights include the freedom and choice to share, give away or resell their tickets as they choose, not as Ticketmaster or event producers direct," said FFP President Jon Potter in a Feb. 1 statement. "Minnesota fans should never have to lose hundreds of dollars they spent on tickets because their plans change and they can no longer attend a game or show."
Venues and artists are implementing paperless tickets to combat gains in the secondary market. Country singer Eric Church, for instance, wants paperless tickets for his Minneapolis show. According to Church's website, "The tickets for four of the best sections in the lower bowl closest to the stage will be completely paperless, which means that they will be 100% non-transferrable." With paperless tickets, purchasers must present the credit card used along with a government-approved photo ID (i.e. driver's license) to enter. To defends his efforts, Church states that paperless tickets "combat scalping" on his website. But paperless tickets prevent legal buyers, including fans, from reselling their tickets in order to get their money back if they become unable to attend the show.
Hartman brought up this possibility with St. Peter, asking what would happen if he purchased tickets for his two sons but did not attend himself. "Is it just going to be a transaction, where I put their names down and they can just show an ID and their ID will validate the purchase I made on my card?" asked Hartman.
"Yeah, it's possible," St. Peter responded. "I mean obviously those are the types of details that really would require probably some level of communication and interaction with the box office at the venue that you're going to but there is going to need to be some form of transferability."
St. Peter referred to efforts by the Minnesota Wild, a St. Paul-based ice hockey team, to implement a paperless ticketing system. "The Wild have offered an option for their season ticket holders over the last couple years to go to electronic tickets and have a lot of great feedback."
"So generally speaking, in that situation, there would be a communication vehicle, probably some type of email or form or something that you would communicate with the box office and arrangements would be made to get those two lads into the building," said St. Peter.
In regards to the secondary market, St. Peter conceded that many fans benefit from its services. "I think many, many fans frankly now have just come to expect that they're going to have all kinds of ticket-buying options and for many folks, the secondary market is the primary market, it's the way they buy tickets, whether it be a concert or a football game, a hockey game or a baseball game."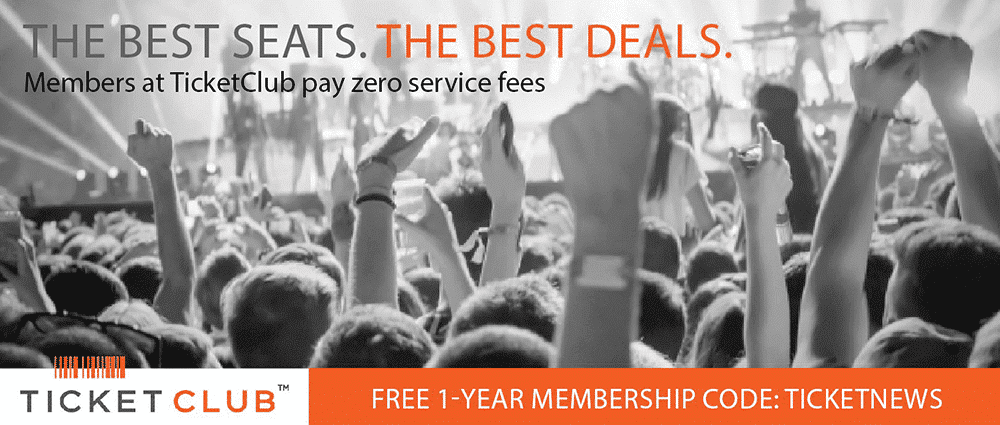 "I think the secondary market is still obviously here to stay," he added.
Last Updated on March 3, 2012 by By Arragon Perrone