Online event planner TicketLeap has inked an agreement with entrepreneur Daymond John as an adviser with the aim of broadening the company's reach into...
Online event planner TicketLeap has inked an agreement with entrepreneur Daymond John as an adviser with the aim of broadening the company's reach into the live entertainment industry.
The Philadelphia based do-it-yourself ticketer strives to put the entire ticketing process, from start to finish, in an event organizer's hands. The company views this new relationship as key in reaching more performing artists who seek to take control over their ticketing process.

In a press release announcing the partnership, founder and CEO Chris Stanchak highlighted what he sees John bringing to his work with the company: "We see an important trend in the music industry towards helping artists own their events. We're excited to have Daymond John on board to promote TicketLeap as a tool that does just that — give artists, or any live event organizer, the power to manage their ticketing, collect fan data, and grow their own business. "
Founded in 2003, TicketLeap's aim is to bring event planning and ticketing to the masses, with online tools catering to novices who want to organize and run an event. The company constantly works to enhance and simplify the experience of putting on an event, from offering customized webpages, to sales and marketing help, to check-in services at the door.
Most recently, the company began offering a self-service reserved seating feature which allows users to build customized seating arrangements and to create differential pricing according to location. Other innovations include 2009's TicketLeap Anywhere, a virtual box office for event organizers, and an updated platform in 2010 which allowed easier integration of the website's tools with social media websites like Twitter and Facebook.
Daymond John is best known for his starring role on the ABC reality show Shark Tank, in which entrepreneurs pitch business ideas to executives in the hopes that they will invest in their proposed businesses. John and his colleagues personally finance the winning business ideas.
According to John's website, he found success as an innovator in hip-hop apparel, initially selling his FUBU clothing line from his own home and eventually growing it into a company with $350 million in annual sales.
In the same press release, John outlined his reasons for signing on with TicketLeap: "Having seen what the TicketLeap platform can do to drive sales and create a natural online dialogue about an event, it's clear that TicketLeap is leading the way for innovative ticketing."
Chris Stanchak recently spoke with TicketNews about the partnership and discussed in greater detail just what the relationship means for the company.
"At TicketLeap, we believe in giving the power of live events back to the artist, entrepreneur or venue," explained Stanchak, "and with this partnership, we can help spread that message. Daymond's focus on innovation and empowerment is what initially drew us to this partnership, and we look forward to growing with him on board."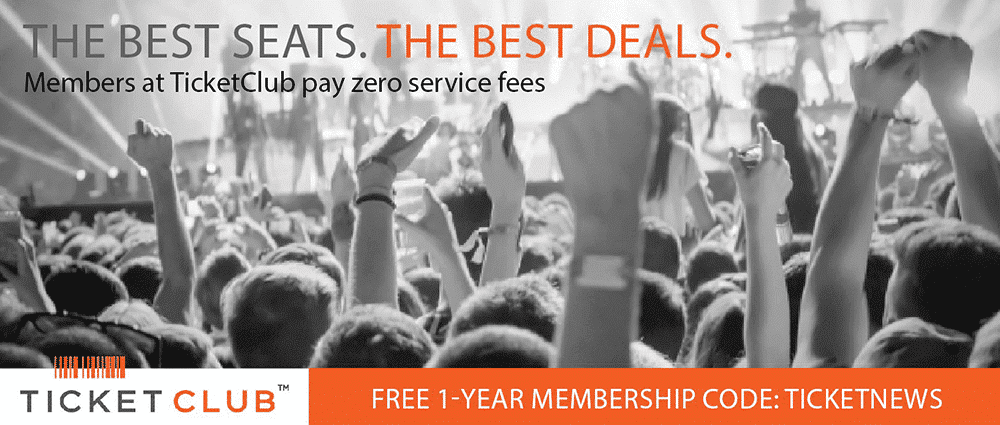 CrunchBase notes that the company has historically distinguished itself in the ticketing space by appealing to the smaller event organizer, as opposed to those who would typically choose Ticketmaster to manage their ticketing needs. With John's touted celebrity contacts, it seems likely that this new agreement will add a stable of large event organizers to the company's user base as well.
At the very least, John is poised to bring a previously untapped source of clients to the growing company: "We're constantly working to create the best ticketing platform for our customers and see this partnership as a vehicle to reach a larger, broader audience," says Stanchak. "Daymond brings a unique network of entertainers and business professionals to the table, and we're looking forward to working together to bring personalized ticketing to new business."
Ultimately, says Stanchak, "we see this partnership as a way to help spread the message to artists, entertainers, and event organizers that ticketing doesn't need to be a stressful process. We know they have a lot to worry about before an event, and we're here to make sure that the ticketing experience isn't one of [their worries]."
Last Updated on May 15, 2012 by By Kelly McWilliams