Do-it-yourself online event planner TicketLeap relaunched its website yesterday, June 25, with updates ranging from changes to its logo to more powerful social media...
Do-it-yourself online event planner TicketLeap relaunched its website yesterday, June 25, with updates ranging from changes to its logo to more powerful social media features for event organizers.
According to a recent press release announcing the news, changes to the site include redesigned pages and dashboard features, resulting in a "completely refreshed, all-in-one destination site to host ticket sales for every event." Among the features updated are the site's interactive calendars and maps, with changes to the social media platform allowing greater ease of communication between ticket sellers and consumers.

As the Philadelphia based company's founder and CEO Chris Stanchak explained, "TicketLeap has been hard at work building a seamless, powerful platform for live entertainment events that puts venues and even individual artists or performers in the driver's seat, instead of the ticket broker."
"Our new company branding and redesigned venue pages reflect our philosophy that live entertainment should be a fun and social experience, both online and in-person."
Originally launched in 2003 when Stanchak was an undergraduate at the University of Pennsylvania, TicketLeap's aim has been to bring event planning and ticketing to the masses, with online tools catering to novices who want to organize and run an event. The company constantly works to enhance and simplify the experience of putting on an event, providing start-to-finish services including customized webpages, sales and marketing help, and portable box office.
TicketLeap's pricing structure for clients, easily accessible on the site before an organizer signs on, is simple. Tickets priced under 10 dollars incur a one dollar per-ticket service charge, tickets over 10 dollars sold on the site are charged a one dollar fee, and those sold elsewhere online incur a two dollar charge. Users putting on an event free of charge incur no ticket fees at all.
A recent GigaOM article notes that the company has experienced its biggest growth in the past 18 months, a period which saw the company surpass $100 million in sales. And the continuous search for the next big thing to help its clients do better business is a likely contributor.
For example, 2009 saw the launch of TicketLeap Anywhere, providing organizers with a virtual box office using cloud-based technology. In 2010, the company offered a new ticketing platform that was more easily integrated with Twitter and Facebook, allowing organizers to harness the power of social media to enhance marketing and sales opportunities.
Earlier this year, the company unveiled a new reserved seating feature which allows event organizers to build and control custom seating for events.
The feature allows event organizers to create a virtual venue, including differential pricing using color coding, as well as seat ranking on a ten-point desirability scale.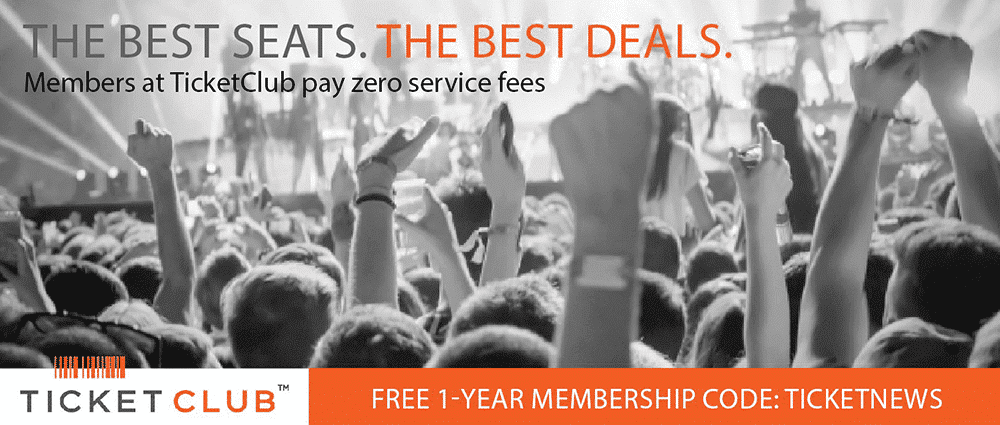 In a conversation with TicketNews following the announcement, Chris Stanchak highlighted the site's new tools such as its upgraded interactive calendars, which are located on what the team calls the "organization page." Here a client can display one or more upcoming events, along with location and contact information for these events. The new features specifically benefit clients like festivals which have multiple events at different venues.
"If someone uses TicketLeap for more than just a single event," said Stanchak, "they can go to see all their events listed, with unique ways of filtering out events." When a client lists multiple events, any changes are applied to the entire listing.
"We call this a personal home on the web for [client] events. In the past we always had event pages, but we never had a great way of grouping those events together and displaying them." This display works better for clients as well as for ticket buyers who may be interested in a particular event genre. "If we are focusing our energies on live entertainment events, we feel it's better to show the entire inventory of events."
Stanchak sees this refresh to the site as the culmination of the company's recent advances, such as the reserved seating option. "The rebranding that we're doing is the bringing together, the tying everything together that we've been working on for some time now. It's a way to show that the company is the leading platform for live entertainment events, specifically for people who want to use the platform for individual events. The platform doesn't have to be tied down to a specific venue.
And in the end, says Stanchak, it is all about making it easier for anyone to put on shows: "I think ultimately it puts the power of ticketing closer into the hands of those who are organizing and running the event."
Last Updated on June 26, 2012 by By Kelly McWilliams