"Awesome 80s Prom" is New York City's interactive theatre throw-back to senior year of high school in 1989 — a party ruled by moussed...
"Awesome 80s Prom" is New York City's interactive theatre throw-back to senior year of high school in 1989 — a party ruled by moussed hair, neon leg warmers, synthesized pop music, and no curfew.
Actors embodying classic 80s movie characters — the jocks and cheerleaders, the nerd and exchange student, the young politician, the princess, and, unforgettably, the rebel — intermingle with costumed patrons for an evening of dancing and debauchery at Wanaget High's Senior Prom.

Seamlessly keeping in character from pre-show through the end of the party, the cast members are wholly committed to their roles.
"Achem… Excuse me, kids. This is a formal event — clearly you received your invitations… Don't you think you're a bit under-dressed?" a character whose nametag read "Principal Dick Snelgrove" flattened out his powder-blue tuxedo and disapprovingly furrowed his brow at a couple waiting outside before the dance. "Psssh — We smoke cigarettes under the bleachers during school!" playfully retorted Grace DeLisi, a side-ponytailed prom-goer who was attending "80s" for the first time. "We'll do what we want!" Dick gestured that he'd keep an eye on the pair, and continued chaperoning his way through the animated crowd adorned with heavy eye shadow and members only jackets.

Once inside, "students" — predominantly groups in their twenties through late-thirties and bachelorette parties — check in and find their way to the decorated hall. The performers are introduced as nominees for Prom King and Queen, awards voted on by the audience toward the end of the show, and something that may be won by any costumed party-seeker who dances the night away. The "school administration" makes the evening's "rules" clear, laying a foundation for everything that will be derailed as the prom ensues!
Scenes showcasing the characters are performed between bouts of wild dancing to hit songs from the decade, all throughout which the actors engage the audience. Maintaining respect for how far they can push individual patrons, the level of participation is ultimately up to the student. Among break dancing circles, air-guitar battles, slow dances, fast dances, nostalgic scenes and rapidly unfolding drama, the more one lets loose, the more one's engaged.
The evening's themes are tastefully irreverent, laden with innuendos of sex, drinking, drugs, and overall deviance — it is high school, after all. While the show has hosted patrons of all ages, guests in their mid-teens and above will find it most appealing. Anyone under 18 must be accompanied by an adult. As prom is hosted at New York's celebrated Webster Hall, included with each prom ticket is admittance to its nightclub once "Awesome 80s Prom" concludes — the venue is 19 and up to enjoy.
Dressing in costume is encouraged and will contribute to everyone's prom experience, though it's not required — the party sees a blend of students so no one will feel alone. If perusing your high school yearbook for inspiration falls short, awesome80sprom.com, the show's official website, suggests shopping second-hand shops for outfit ideas.
Dust off that crimping iron and call your friends. Anyone who lived through the 80s — or has watched the movies — should RSVP "yes" to "Awesome 80s Prom."
Full priced ticket packages range from $55.00 – $99.99, though TicketNews readers can save up to 13 percent off ticket face values when they use "Awesome 80s Prom" discount code TNET89.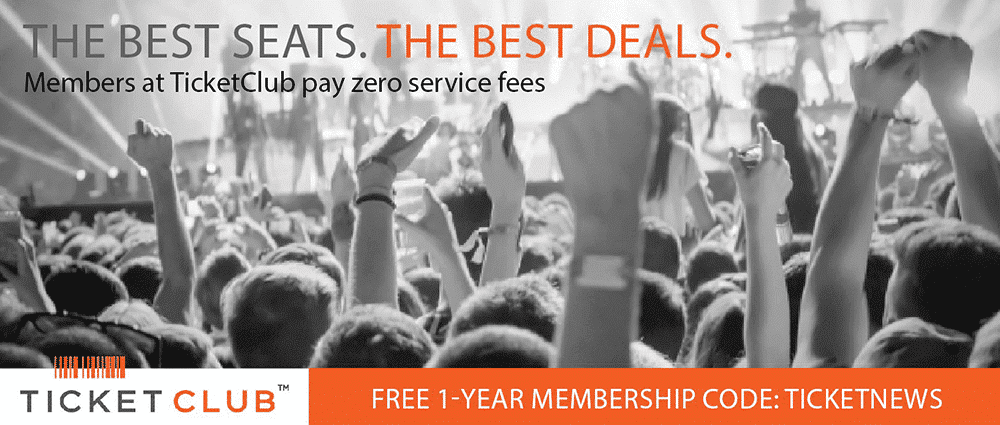 The regular production schedule includes performances at 7:30 p.m. on Saturday evenings and select Fridays at Webster Hall.
Last Updated on August 7, 2012 by By Ezra Morrison