How money and star power intersect in politics.

The Plot
In the run up to the 2016 presidential election, a group of senators are desperate to match the fundraising prowess of the opposition candidate. One man, the senator from New York, is poised to lead his party and the nation if his party wins the majority. In order to maintain his influence he must find a way to raise the funds, and time is quickly running out. Where can he turn to raise the hundreds of millions he needs before the election?
Across town, the creator and star of the biggest Broadway mega hit musical of all time is not satisfied with his success. He knows that it could come crashing down on him at any time, there is a lot of competition out there and he needs to find a way to eliminate it. He is frustrated that he has not been able to convince the government to give him total domination, they continue to ignore the legislation he has written for their approval. How can he get his bill passed before time runs out?

Together, the dodgy duo hatch a plan to get what they both need, to raise the funds and get an anti-consumer bill passed in congress while making it appear to be consumer friendly. Can they get it done before the clock runs out?
Cast
Lin-Manuel Miranda – creator and star of the mega hit Broadway musical Hamilton.
Jeffrey Seller – a producer of Hamilton.
Senator Chuck Schumer – Senator from New York, recently elected leader of the Senate Democrats, and a top fundraiser for the Democratic Party. He has been described as "New York's Fundraising Champion" (the Huffington Post), a "one-man Super Pac", "Wall Street's Man on Capitol Hill", and a "tenacious money magnet". JacobIn Magazine, in a well-researched expose on Schumer, stated that "In 2009, he received 15 percent of all Wall Street donations, raising close to double that of any other senator, and five times more than any GOP senator that year."
The Bill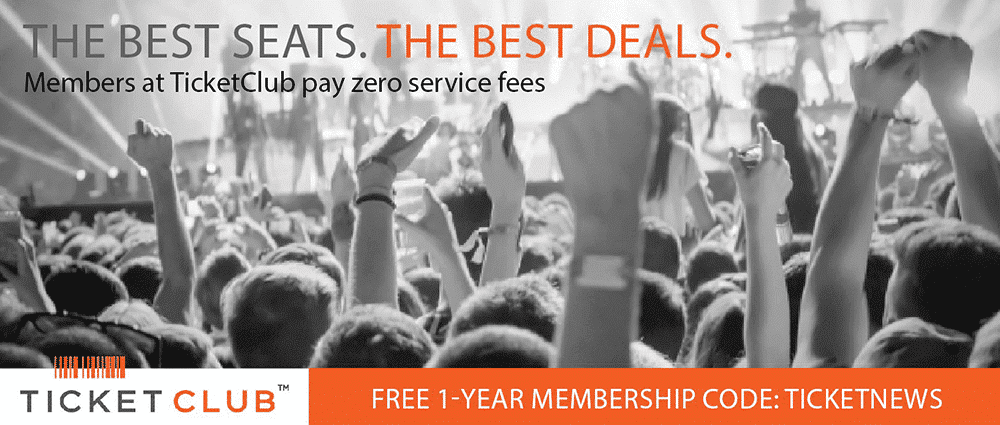 House Bill 5104 and Senate Bill 3183, the BOTS Act of 2016, was originally drafted as an anti- BOTS technology bill, designed to ban software used to circumvent control measures used by Internet ticket sellers. It has since morphed from an anti-technology BOT bill into an anti-ticket broker monstrosity. The current version gives the primary ticket sellers like Ticketmaster domination in the ticket industry. Essentially, they get to write and enforce whatever rules they see fit. The federal government is basically thumbing their noses at the free market and creating monopoly for Ticketmaster.
The Production – Connecting the Dots
Recipe for success – mix money, money, more money and a few connections.
Congress is infamous for its gridlock and lack of movement on important issues which face Americans. Without putting much thought into it, any person on the street can name five issues which should but has not seen congressional action. Ticket legislation would not be one of those issues.
The ticketing bill, like most others, had languished in the house and senate for a year and 9 months, and for the last 9 years has seen its death in past legislation sessions. As The Washington Post and the Pew Research Center have pointed out, Congress has a long history of not getting substantial legislation passed, especially during the summer and fall. Yet the bill seemed to find special attention in a very short time. Suddenly, in what can be considered astounding timing in the halls of congress, it found new life.
ACT 1, Ticketing Bill Submitted to Congress – February 2015. Languishes without action until September of 2016.
ACT 2, Offer the Money – This past July, Hamilton creator and star Lin-Manuel Miranda hosted a special performance of the hit musical for Hillary Clinton's presidential campaign. Tickets started at a low $2,700 to a whopping $100,000, and raised millions of dollars in just one night. Questions are raised as to whether the fundraising through this special show could be considered illegal campaign contributions (coming soon, Were Those Contributions Legal?).
ACT 3, The Setup (Make Connections) – In August, US Senator Chuck Schumer and Mr. Miranda hosted a press conference where they announced support for the new anti BOT ticketing legislation in Congress.
ACT 4, Offer More Money – In early October, Mr. Miranda hosted a star studded fundraising event for Mrs. Clinton's presidential campaign, and the state and national democratic parties, which again raised millions of dollars.
ACT 5, The Setup (Use Connections) – Less than a month later, a senate hearing was held to discuss the ticketing bill, and the star witness at the hearing in support of the bill was none other than Hamilton producer Jeffrey Seller, who made several misleading statements to the senators (more on that later in the sequel, Part 2, The Fleece).
ACT 6, The Big Payoff – November 14, Senator Schumer, the head of the Senate campaign arm, which was hugely assisted by the fundraising of Mr. Miranda, was recognized for that fundraising by being elected the leader of the democratic senators, establishing him as one of his party's most senior officials in Washington.
ACT 7, The Little Payoff – November 30, the bill, which had languished in the house and senate for nearly a year, and which had seen its death in several past legislation sessions, suddenly found new life. In a short span of three months, behind the mega fundraising prowess of the Hamilton power brokers, the bill had hearings in the house and senate, quietly passed the House, and several weeks later in the late hours of the night passed the senate behind the support of newly crowned Dems leader Chuck Schumer.
THE EPILOGUE – What does it all mean?
Hundreds of small businesses, and thousands of families will be negatively affected by the passage of this bill, when businesses begin to lay off workers or cease functioning altogether. Mega hit producers like Miranda and Seller will rake in even more money, and the closely held ticketing conglomerate Ticketmaster will eventually obtain complete control the market through its already growing monopoly. Economic theory states that monopolies are bad for consumers, leading to a lack of competition, a lack of viable substitute goods, and always ending with higher prices for consumers.
The Reception/Reviews
"One of the most extraordinary displays of power I have seen in a long time." A veteran Capitol Hill lobbyist.
"The musical and its lead cast of Schumer and Miranda are certainly favorites for Tony Awards this year."
"Schumer and Miranda were standouts, among the many excellent performers. The musical accurately displayed the power of money and connections in the political process."
"How to Get a Bill Passed In Congress. Was. Absolutely. EVERYTHING. I expected."
We sought comment from Senator Schumer and another bill sponsor, Senator Richard Blumenthal of Connecticut, who has two major ticket reselling marketplaces in his state, TicketNetwork and StubHub. So far they have not responded to our requests for statements.
Make sure to come back for Part 2, the Fleece, starring Hamilton producer Jeffrey Seller. A mesmerizing story of how to mislead congress to get what you want.
Last Updated on June 19, 2017 by Sean Burns