If you want to attend the Super Bowl, it's going to cost you. So where should you look for the best tickets deals? Ask...
If you want to attend the Super Bowl, it's going to cost you.
So where should you look for the best tickets deals? Ask fans, and you'll get a dozen different answers. Ask the NFL, and you'll get only one answer: NFL on Location, the league's primary market ticket vendor
But recently, fans, officials, and industry insiders have been cool on that platform. In November of last year, the NFL's practice of setting league-wide mandatory price floors was banned, the result of a settlement with Attorneys General in five states who felt the practice stifled competition and raised prices for consumers. With the notable exception of the Super Bowl

Up until that point, the league had mandated that NFL tickets only be resold at face value or more — a rule that was strictly enforced on the NFL Ticket Exchange, even when market prices dropped below face value on other secondary exchanges.
There were also complaints that resellers, including season ticket holders looking to let go of their seats, were being unfairly penalized when they chose not to use the NFL Ticket Exchange. "They can say you're violating your terms of use of this ticket, as they did in the Warriors case," says Gary Adler, executive director and general counsel for the National Association for Ticket Brokers, referring to a non-NFL but related situation in which Ticketmaster threatened to revoke Golden State Warriors playoff tickets resold through StubHub.
The AGs said 'enough.' But there were a few fan-favorite games that were excluded from the settlement, most notably the Super Bowl. According to the settlement document, events whose ticket distribution is primarily overseen by the NFL rather than individual teams would not be affected. As well, teams would continue to be entitled to set their own price floors, enforced by NFL Ticket Exchange, at regular games.
Which left people wondering: Are NFL's official ticket-selling platforms offering the best bang for your buck? The answer is no.
About two weeks before kickoff, in January, the NFL on location was offering tickets for $5,949 while, at the same time, StubHub's $4,110 and on Ticketclub.com for $3,820
However, that's likely unrelated to price floors — in fact, says Adler, it's unlikely the NFL would set price floors for Super Bowl games because the mega-event's pricing is so naturally inflated already. "It's a moot point because the floor would be so high, it would be above face value," he says. (The Attorney General of New York's office did not reply to TicketNews.com's request for comment by the time of publication.)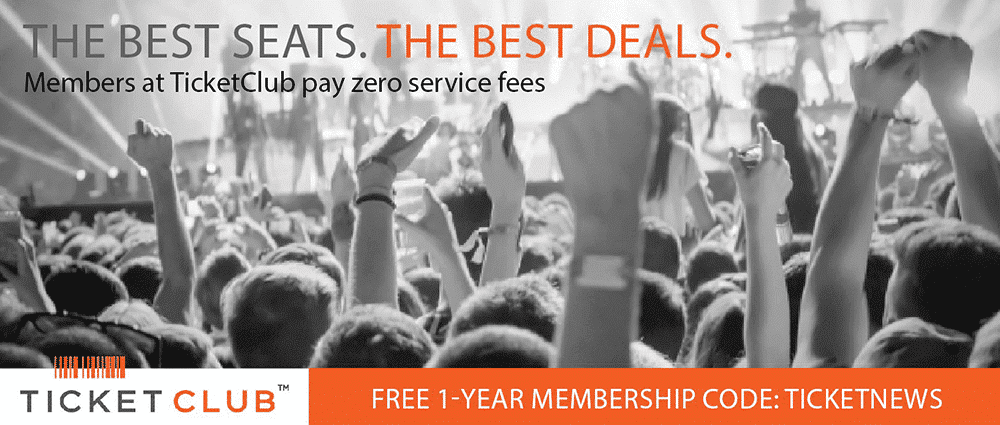 A more plausible hypothesis is that is that secondary market ticket prices went up across the board because of lower than usual supply. This year, the league insisted that brokers could only sell tickets through the NFL Ticket Exchange once they already had those tickets in hand, as opposed to selling them "on spec, category, or advance sales" a common practice used on many secondary exchanges in which brokers will offer tickets they have plans to obtain closer to the event dates (when they expect prices will have gone down). Ticket Club was able to offer the cheapest seats on the market by marrying spec selling with a subscription model, offering sales with no added service charges. Some political officials have criticized spec selling as a risky, but it also increases supply, and therefore competition, on the secondary market. "The more legitimate tickets you have on the market, the more choice and supply there is, so that drives down price," says Adler.
"Brokers sold fans tens of thousands of tickets to the Super Bowl saving consumers more than $20 Million dollars then if they had to rely on the NFL on location services. Consumers only win when more inventory is made available" said Don Vaccaro CEO of ticketclub.com
In addition, for this Super Bowl, NFL on Location received more than 9,000 tickets to distribute, further choking supply on the secondary market. Many of them were tied up in costly special packages that included features like pre- and post-game parties and would have moved more quickly had they been offered as regular seats. (It should be noted that NFL on Location also offered the cheapest seats on the market — those sold through the NFL lottery — but only for a few lucky individuals who scored them that way.)
This year's Super Bowl tickets were, on average, lower than last year's all-time high, but TicketIQ chief executive Jesse Lawrence told the Boston Globe that they could have been even less expensive had more seats been available for resale. "Price is a function of supply as much as it's a function of demand," he said to the Globe in January. "This year, supply is playing the big role."