Temperatures are heating up across the country, and summer is (officially, at least) just days away, which means it's just about time to start...
Temperatures are heating up across the country, and summer is (officially, at least) just days away, which means it's just about time to start getting pumped up for the upcoming fall and NFL action once again gracing our stadiums and televisions across the United States.
With ticket sales underway for the league, and training camps  just a month away, we figured it was a good time to take a look at the sales on the NFL market, to see where fans were putting in their investments for the upcoming year. The numbers aren't exactly shocking – the Top 10 is stacked with playoff teams and fan favorites, headlined by the resurgent Dallas Cowboys. The team, which powered to a 13-3 season under new QB Dak Prescott, plays in six of the Top 10 games – a total equalling over 14% of sales to this point over the entire NFL market.
In total, the top 10 games cover 21% of secondary sales to this point, impressive given that there are 256 total regular season contests in the marketplace. Where do they fall, and why are they among the top sellers? Lets take a look…
Top 10 Hottest NFL Games
10. Kansas City Chiefs at New England Patriots – September 7, 8:30 p.m.
Gillette Stadium – 1.47% of Total NFL Sales to Date
The Super Bowl champions play host to the Chiefs as part of the NFL's 2017 Kickoff Weekend, the 10th time New England will open its season with a prime time, nationally-televised contest. Fans of the Tom Brady-led behemoth are snapping up tickets for a chance to watch the team unveil its new championship banner from Super Bowl LI.
9. Kansas City Chiefs at Dallas Cowboys – November 5, 3:25 p.m.
AT&T Stadium – 1.49% of Total NFL Sales to Date
Between home fans of the Cowboys excited to watch the team build on last year's success in their new star QB's second year and Chiefs fans willing to make the eight hour drive south through Kansas and Oklahoma, this early November date has plenty of market attention. (Now that St. Louis no longer has a team, Dallas is now the second-closest stadium for KC fans to make the trip to).
8. Dallas Cowboys at Denver Broncos – September 17, 2:25 p.m.
Sports Authority Field at Mile High – 1.64% of Total NFL Sales to Date
After the Broncos sputtered following a 4-0 start and missed the playoffs for the first time since 2010 last season, John Elway made some needed improvements to the core of the team – earning an "A" grade for the team's draft from Sports Illustrated in April. Fan optimism, and the wide appeal of the coast-to-coast fanbase of the Cowboys have this one circled on a lot of fans' calendars.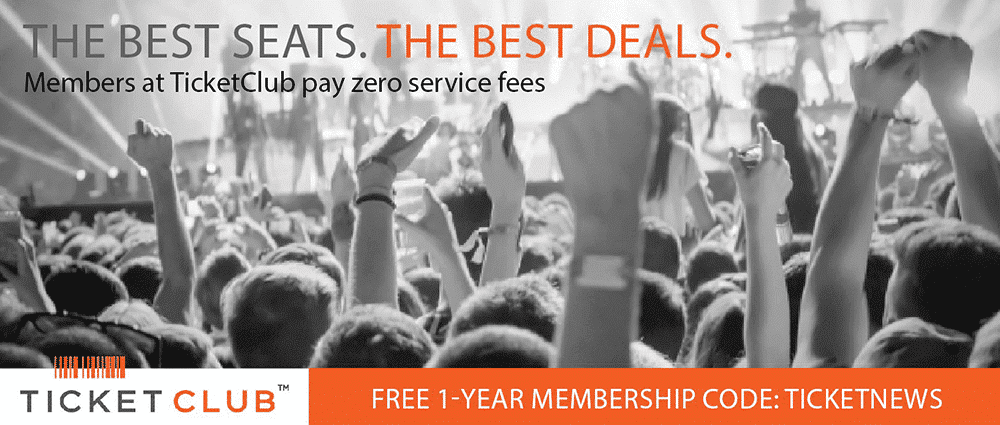 7. New England Patriots at New Orleans Saints – September 17, 12:00 p.m.
Mercedez-Benz Superdome – 1.67% of Total NFL Sales to Date
In opposite conferences, the Patriots and Saints rarely have a chance to face each other. But each fan base has fond memories of playing in the Superdome. The last time the two squads tangled in New Orleans was all the way back in 2009, where Drew Brees threw for almost 400 yards and five touchdowns as his team routed Brady and the Pats, 38-17. But going all the way back to 2002, it was at the Superdome that New England rallied past St. Louis for its first Super Bowl championship. The last time these teams played was in the 2013 regular season at Gillette Stadium, and it was a classic Brady victory – he marched his team 70 yards down the field with just over a minute and no timeouts left for a game-winning touchdown in a 30-27 win.
6. Seattle Seahawks at Green Bay Packers – September 10, 3:25 p.m.
Lambeau Field – 1.69% of Total NFL Sales to Date
Another opening weekend tilt, this one opens the year at venerable Lambeau Field, where season tickets are hereditary and the waiting list stretches generations. Pack fans can't wait to see their squad back on the field after falling to Atlanta in last year's NFC Championship game.
5. Dallas Cowboys at Arizona Cardinals – September 25, 5:30 p.m.
University of Phoenix Stadium – 1.87% of Total NFL Sales to Date
After just missing the playoffs a year ago at 2nd place in the NFC West, the Cardinals improved their defense with a draft graded an A-, the Cardinals will play two games on the road to start the year, then host the Cowboys on Monday Night Football as their first home game.
4. New Orleans Saints at Miami Dolphins – October 1, 2:30 p.m.
Wembley Stadium – 2.05% of Total NFL Sales to Date
The league's attempts at growing its international audience continue with this game, which will be played at London's Wembley Stadium. The Dolphins are coming in off their first winning season since 2008, which clearly whetted the fan appetite for more. Among the four games to be played in London this year, the Dolphins are the only playoff team to make the trek across the Atlantic, which may provide the extra bump for the locals to catch this one.
3. Dallas Cowboys at Atlanta Falcons – November 12, 4:35 p.m.
Mercedes-Benz Stadium – 2.57% of Total NFL Sales to Date
Whether or not Atlanta fans have recovered from the psychological blow they were dealt with the team's collapse in the second half of the Super Bowl is anybody's guess. But they appear up for this one, scooping up tickets at the highest rate for a game played away from Dallas. It's also possible that some contingent of Dallas fans are willing to make the trek, though an 11 hour-plus drive through the deep south (or a $200-odd per person flight) would attest to their devotion for doing so.
2. New York Giants at Dallas Cowboys – September 10, 7:30 p.m.
AT&T Stadium – 2.76% of Total NFL Sales to Date
Season opener. Longtime rival. Division contest. Not much mystery for why this one is among the tops. Last year's game in New York saw the Giants edge Dallas 20-19, after which Prescott and Co. ripped off 11 straight wins.
1. Green Bay Packers at Dallas Cowboys – October 8, 3:25 p.m.
AT&T Stadium – 3.79% of Total NFL Sales to Date
The Divisional Round playoff game between these venerable franchises was viewed by 48.5 million people, setting a record for an early-round NFL playoff game. It's doubtful the fans of either franchise have had any memories fade from what SI's Peter King called an "epic game" in his MMQB column.
Down eight with five to play, Dallas scored and got the two point conversion to tie the score at 28. Mason Crosby hit a 56-yard field goal with 1:33 left to play to grab the lead back for the Pack, only to see it answered with 35 seconds to go with a 52-yarder by Dan Bailey that made it 31-31. Then Aaron Rodgers got his team into range with a crazy 40 yard completion to TE Jared Cook at the sideline – originally ruled out of bounds, but then overturned by the side judge and upheld on review. Crosby, with no time on the clock hit not one but TWO 51-yard field goals (Dallas was granted a last-second timeout to ice him before he got the first one away), and the Packers lived to fight another day.
If their October date in Arlington can come anywhere near that level of game, the fans are right in making it our No. 1 game in the market.
Last Updated on June 14, 2017 by Sean Burns