Now that a little time has past, it's time to take a look back at the summer of creative insanity that was the boxing...

Now that a little time has past, it's time to take a look back at the summer of creative insanity that was the boxing world. T-Mobile Arena in Las Vegas saw a pair of huge events in the span of four weekends: One, a top-end boxing match that ended with some controversy and the potential for another rematch down the road. The other, a spectacle created for no other reason than to generate big fat gobs of cash, particularly for the headlining fighter.
Make no mistake, the cash generated by Floyd Mayweather, Jr. taking on MMA star Conor McGregor was serious. According to Forbes, the final gate was $55.4 million. That's second only to Mayweather's 2015 showdown against Manny Pacquiao on the all-time list, and well ahead of the 2013 battle between Mayweather and Canelo Alvarez.
But those numbers feel somewhat hollow.
With due respect to Mr. McGregor, who acquitted himself quite well, that fight was for the marks. Anyone who's ever covered the fight game professionally knew that there wasn't a snowball's chance on a hot day that a man in his first professional boxing match was going to come close against one of the best defensive fighters that has ever stalked the ring.
On the other hand, you have the Canelo Alvarez vs. Gennady Golovkin fight in September. Two highly respected professional fighters, limited circus atmosphere, and a solid battle that could have been scored either way according to most (though we feel it was GGGs win, for the record).
That fight may have come in way behind in the money grab, but it was an infinitely better show – better in-ring product, better atmosphere, and better bang for the fan's buck. With a sellout crowd of 17,318 and ticket prices that started substantially below the gaudy ask of $500-10,000 and beyond for Mayweather-McGregor, it was just a better fight night, and that's something that event producers should also consider in addition to how much gets into their pockets at the end of the day.
It's not shocking – "Money" Mayweather has made no secret of his ambitions to turn air into cash at any opportunity. He also had the small matter of a $20M-plus tax bill he owed the IRS, which he asked to pay after the fight.
But really, reports from that fight in August were kind of a bummer for the fight fan in me. Apparently the room was more or less empty for most of the preliminary bouts, with much of the upper reaches of the stadium staying that way. A $2,500 minimum asking price for most of those empty seats will do that.
We've gone over most of the reasons why this fight fell on its face (in every way but how much money Floyd Mayweather, Conor McGregor and their various pals and hangers on now have in their respective savings accounts), but they bear repeating, if only for the thought that someone down the road may look back and realize that when you put this much pressure on maximizing the dollar on an event, it's going to fail.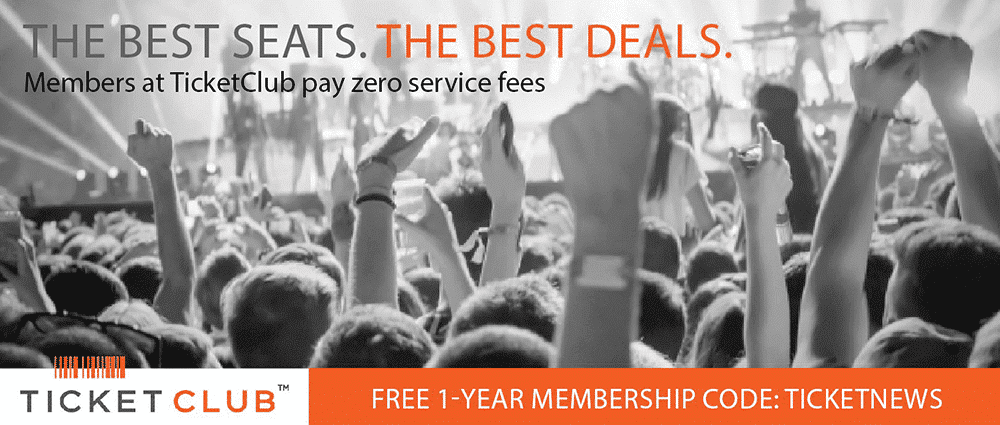 1. Anyone With a Brain Saw Through the Hype
Promo events that saw ridiculous insults thrown between two men who have never been operating in the same sport or business world may have convinced some people there was bad blood. But not many.
2. They Made it Hard to Buy
If you want people to buy into a night out that will start at $5K, maybe turning on Verified Fan, restricting ticket purchase to two per person, and making the tickets local pickup only isn't the best idea.
3. They Scared Away Brokers
Besides making it hard for those in the secondary world who might have wanted to scoop as many tickets as possible, there were apparently representatives of both fighters' camps who shopped blocks of tickets that turned out to have either been misrepresented, or promised to multiple people at one time. It got to the point where RCN Capital canceled a loan intended for purchase of one such block because the financing seemed too risky to take on.
4. They Didn't Engage the Tour/Hospitality Biz
Word is, only one casino had access to any number of tickets from promoters. Instead of engaging tour companies or casinos that would have put together packages for high rollers to make a big splash at the fight night, promoters tried to keep it all to themselves. Better gate for them, but empty seats as far as the eye can see.
5. They Didn't Do Anything to Fix It
Probably, to me, the most damning. It was clear from the jump that this one had fallen flat. I had registered for the Verified Fan sale, and was getting retargeting adds and emails from Ticketmaster daily to remind me that tickets were still available. But they left the too-high prices in place, rather than scale down in an attempt to get a full house and the related bump in excitement and prestige.
Ultimately, this fight was always destined to become a footnote in the annals of Floyd Mayweather's great career. It rounded out his record at 50-0, gave Conor McGregor an "in" to the boxing world should he choose to hang up his MMA career, and made both a ton of cash. The fan experience was never really a part of that equation, and it shows.
Last Updated on October 4, 2017 by Sean Burns