In the ongoing saga of Songkick's lawsuit against Ticketmaster, one wouldn't necessarily expect the innocuously titled "exhibit 321" to be a bombshell. But, as...
In the ongoing saga of Songkick's lawsuit against Ticketmaster, one wouldn't necessarily expect the innocuously titled "exhibit 321" to be a bombshell. But, as it happens, that exhibit is a string of emails between top executives at Live Nation – including CEO Michael Rapino, who refers to global star Adele – and her management – as "pigs".
Another executive – Jared Smith – also blows up a key assumption of the "Verified Fan" program, saying that "there is no algorithm to determine true fans… that's crowdsurge BS."
Verified Fan, of course, didn't exist in the fall of 2015 when these emails were being sent around. But in the hubbub surrounding its launch over the past year, Ticketmaster/Live Nation has shouted from the mountain tops how their system kills bots and uses complex algorithms to locate and reward "true fans" by granting them prioritized access to tickets.
In context, these emails were exchanged during the final planning phase of Adele's 2016 World Tour, which included her first North American swing in five years. Her management sought to distribute as much of the ticket inventory as it could through its own fan club operation, utilizing Songkick/Crowdsurge to distribute those tickets, even in venues owned by Live Nation or with exclusive ticketing contracts its subsidiary Ticketmaster. They were submitted by Songkick's lawyers to support their claim that Ticketmaster and Live Nation used their industry might to squash competition.
Obviously, Live Nation/Ticketmaster isn't interested in seeing that. So these emails offer an interesting insight into how they operate in an ecosystem where they control practically everything, but are loathe to sacrifice even a piece of it.
The string began on October 20, 2015, with Mark Youvich emailing Rapino that Adele had chosen Crowdsurge for the presale for the upcoming tour. Given that this tour wound up grossing $159 million over 102 shows – good for No. 4 on Billboard's year-end touring breakdown, this wasn't good news.
"So we give them 95/5 big guarantee and they give tickets to crowdsurge for free," was Rapino's response, referring to the huge up-front money that Live Nation/Ticketmaster use to lock artists into exclusive contracts – the core of the lawsuit, as Songkick calls such practices anti-competitive (and the reason for the company's recent demise). After some additional back-and-forth, including discussion that the company often grants 8% of inventory for fan club presales as a bulwark against bad publicity, Rapino replied:
Smith refers to Crowdsurge using the same pejorative shortly after, contemplating whether or not Crowdsurge would use the tie with a hot artist to deny Ticketmaster payments for using the giant's API system in order to integrate for the inventory it would control for the presale: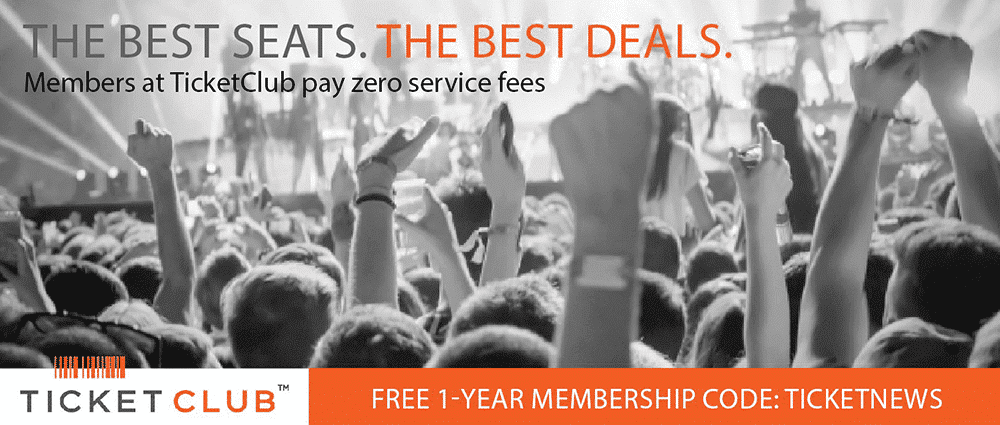 "If they think they can get 8% with no questions asked b/c of the recent press I'd be afraid they will be pigs too and say thanks but don't need to pay you. (sic)"
The decision was made at that point to draw a hard line on that 8% figure, pointing at the fact that they had paid Adele and her management those big guarantees for the dates, in addition to what they had paid the venues for the exclusive ticketing rights. "happy to let you use Crowdsurve for your 8% but you/they need to use our API and pay us for that," Smith said.
On November 4th, the saga continued with an email from Zeeshan Zaidi, one of two key TM figures in the lawsuit, who stands accused of having used data he had from his time working at Crowdsurge (prior to its 2015 merger with Songkick) to help Ticketmaster elbow out the competitor. He no longer works for the company.
"Just got word that Kirk is going to buildings (including TM buildings) flat out asking them for the biggest allocation they can give Adele if they get the show – i.e. for an artist presale on her website," he wrote. "In some cases straight up asking for the full house, or what the maximum he can get if its short of the full house. A lot of venues are telling him 10%, but he's asking how much past that they can go."
Later, he adds, "Clearly this is Matt Jones/Songkick at work, similar to what they did in the UK. He has the hottest artist in the world right now, best one to test TM's exclusive relationships."
Rapino's reply once again referred to Adele/her team as pigs:

In subsequent emails, Bob Roux outlines more details on the request by Adele's people. He informs the team that the request for the high allocation stems from their desire to "ensure tickets get into true fans" and that they may be willing to pay fees on tickets allocated for such reasons above the standard 8%. They also "believe they have some analytical tool that allows them to properly identify true fans."
In response, Smith drops the bomb on what has become a core provision of the logic behind Verified Fan, or at least how Live Nation/Ticketmaster sells the program to the public:
Ultimately, it is decided that they will push paperless tickets as a priority in order that the artist could have their 'fan-first' desires met in a way that didn't take any business away from LN/Ticketmaster – regardless of the many documented instances showing paperless to be a negative experience for fans.
All told, it's a fairly illustrating series of documents, which show how far TM/LN were willing to go to enforce their grip on all aspects of ticketing and entertainment, which is exactly what Songkick alleges the company has done for years.
Last Updated on November 13, 2017 by Sean Burns