Denver Arts and Venues, which owns and operates the hugely popular Red Rocks Amphitheatre in Denver, Colorado, announced Wednesday their plans to implement a...
Denver Arts and Venues, which owns and operates the hugely popular Red Rocks Amphitheatre in Denver, Colorado, announced Wednesday their plans to implement a new ticketing system for the concert season of 2018 that includes enforcing mobile-only tickets for the venue's first four rows.
Those rows of the iconic Red Rocks are designated for people with disabilities – the first row is designated as wheelchair accessible and mobility impaired seating. Rows two through four are meant for patrons with vision or hearing impairments.
Back in 2016, Red Rocks was sued by a coalition of local disability rights advocacy groups for discrimination, who alleged that the venue was denying people with disabilities "meaningful access". First row seats are notoriously difficult to procure, and are therefore highly valuable and prone to be resold by those fortunate enough to have scored one.
Now, Red Rocks is making it mandatory – beginning with concerts after February 1, 2018 – that all seats in the first four rows be purchased via Flash Seats, an app that delivers tickets digitally to a customer's phone. Flash Seats is owned by AXS, the official ticketing partner for shows at Red Rocks.
The new ticketing rules, posted to Red Rocks Online, are as follows:
Flash Seats will be the mandatory method of delivery for tickets in the first four rows of the venue.

Digital tickets will be delivered to the original purchaser's registered Flash Seats account.

Ticket holders in Row 1 will be required to confirm the need for accessible seating when making the purchase and will be required to show photo ID matching the original purchaser when being seated.

All members of the original purchaser's ticketed party must arrive together at the venue gates for entry into the venue, and again at the designated section. On arriving at the seating area, those with tickets in the first row will receive wrist bands allowing access to the seats.

Attendees arriving separately from the original purchaser will not be allowed entry into the venue.

With Flash Seats, a registered Flash Seats ID or Red Rocks Mobile App – available by April 1 – will be required for entry at the venue gates. No paper or print-at-home tickets will be allowed for entry at the gates.

Refunds may not be given for violations of the above terms and conditions.
The post also says that Flash Seats will be "the preferred delivery method for other seats in the venue".
While improving the access to live events for the disabled is a noble purpose, a switch to all-digital ticketing could bring an entirely different set of maladies to the concert experience at Red Rocks.
First and foremost: a customer's one and only ticket is on their phone. While convenient for many, (you're more likely to forget a paper ticket at home than your cell phone), it can also contribute to potential failures. On an individual basis, your phone may die (especially if you're a tourist exploring the city all day), or you forget your app password, have trouble connecting to WiFi, and hold up the line of patrons behind you. Failure also occurs at the venue-wide level, such as when a massive Ticketmaster outage held up fans at Kansas City's Arrowhead Stadium, Atlanta's Mercedez Benz Stadium, Sun Devil Stadium at Arizona State University, and the U.S. Open tennis tournament in New York this summer, or when Van Andel Arena's digital readers stopped working before a Kid Rock concert.
Of course, phone-savvy folks know that encouraging (or forcing) a customer to download any app is also an invitation for you to harvest data related to your location, demographics, browsing and buying habits, and so on. When was the last time you actually scrolled through and read a complete Terms of Service before hitting accept?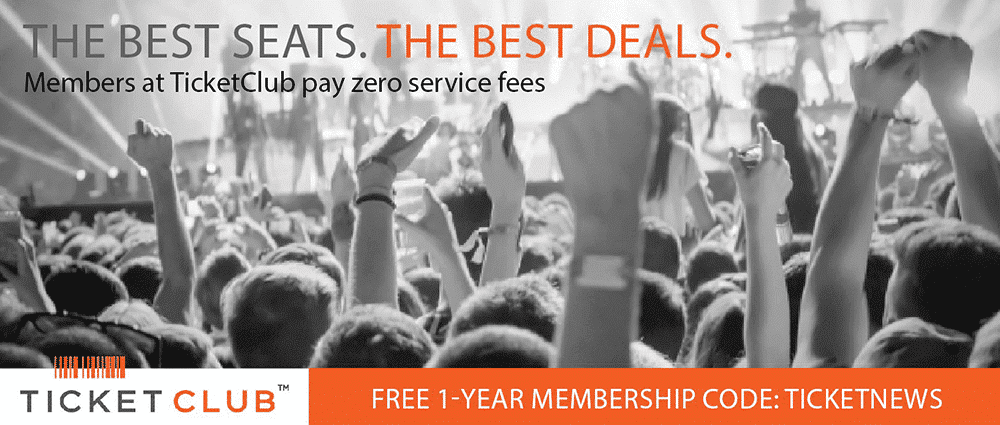 And then there's the issue of non-phone-savvy folks. Older generations may have trouble downloading, let alone navigating, an app that they need to buy tickets. Low-income fans may not have a smartphone with the capability to download the app at all.
Big kudos to Red Rocks for addressing their accessibility issue and working to get more fans with disabilities into their designated seats. But, aside from having your ticket in your back pocket, we're not sold on the idea of going completely mobile-only just yet.
Last Updated on November 16, 2017 by Sean Burns