Now that the holiday season is behind us, the new year is just around the corner. Something that always gets me excited when dragging...

Now that the holiday season is behind us, the new year is just around the corner. Something that always gets me excited when dragging my feet into a new year (because I'm personally not much of a resolution person) is making plans to be able to look forward to in the months ahead. What better way to ring in 2018 than with plans to see a new show on the Great White Way?
There are a number of exciting new shows hitting the Broadway stage next year, according to broadwayworld.com, and I've compiled below a list of a few:
St. James Theatre – February 22
This is the timeless tale of two sisters, pulled apart by a mysterious secret.
Both are searching for love. They just don't know where to find it.
Created for the stage by an award-winning team, this stunning new production comes alive on Broadway through exquisite stagecraft and deepens the beloved story with twice as many songs as the original film.
Discover that love is a force of nature….at Disney's new musical, Frozen.
Imperial Theatre – February 28
In a Maine coastal village toward the end of the 19th century, the swaggering, carefree carnival barker, Billy Bigelow, captivates and marries the naive millworker, Julie Jordan. Billy loses his job just as he learns that Julie is pregnant and, desperately intent upon providing a decent life for his family, he is coerced into being an accomplice to a robbery.
Caught in the act and facing the certainty of prison, he takes his own life and is sent 'up there.' Billy is allowed to return to earth for one day fifteen years later, and he encounters the daughter he never knew. She is a lonely, friendless teenager, her father's reputation as a thief and bully having haunted her throughout her young life. How Billy instills in both the child and her mother a sense of hope and dignity is a dramatic testimony to the power of love.
Lyric Theatre – March 16
It was always difficult being Harry Potter and it isn't much easier now that he is an overworked employee of the Ministry of Magic, a husband and father of three school-age children.
While Harry grapples with a past that refuses to stay where it belongs, his youngest son Albus must struggle with the weight of a family legacy he never wanted. As past and present fuse ominously, both father and son learn the uncomfortable truth: sometimes, darkness comes from unexpected places.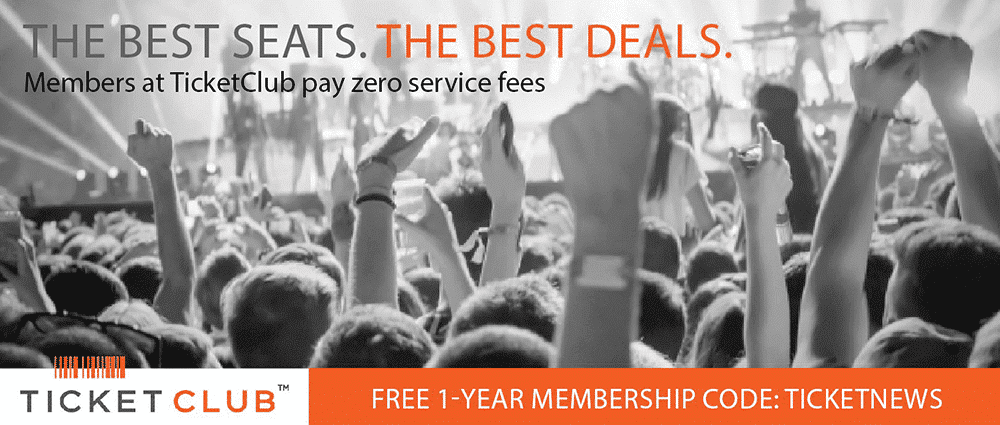 Broadway Theatre – March 20
A rule-busting multimedia extravaganza, ROCKTOPIA fuses the most iconic 20th-Century rock with the most world-renowned classical compositions. Five world-class vocalists—backed by a full symphony orchestra, an electrifying rock band and a powerhouse choir—take the very concept of music itself to electrifying new heights.
The anthems of Queen and Journey meet the odes of Beethoven. The power of Zeppelin merges with the poetry of Puccini. The greatness of The Who blends with the grandeur of Strauss. This is the one-of-a-kind sound of ROCKTOPIA. See it. Hear it. Believe it
Booth Theatre – April 30
Celebrating its 50th Anniversary, the groundbreaking comic drama THE BOYS IN THE BAND will appear on Broadway for the first time ever in a strictly limited 15-week engagement this spring. MART CROWLEY's landmark 1968 play centers on a group of gay men who gather in a NYC apartment for a friend's birthday party. After the drinks are poured and the music turned up, the evening slowly exposes the fault-lines beneath their friendships and the self-inflicted heartache that threatens their solidarity. A true theatrical game-changer, THE BOYS IN THE BAND helped spark a revolution by putting gay men's lives onstage — unapologetically and without judgment — in a world that was not yet willing to fully accept them.
The cast includes four-time Emmy Award winner JIM PARSONS ("The Big Bang Theory"), Emmy nominee ZACHARY QUINTO (Star Trek, "American Horror Story"), Golden Globe Award winner MATT BOMER (The Normal Heart, "White Collar," Magic Mike) and two-time Tony Award nominee ANDREW RANNELLS (The Book of Mormon, "Girls"), as well as CHARLIE CARVER, ROBIN de JESÚS, BRIAN HUTCHISON, MICHAEL BENJAMIN WASHINGTON and TUC WATKINS. The production will be directed by two-time Tony Award winner JOE MANTELLO (The Humans, Other Desert Cities, Wicked).
THE BOYS IN THE BAND will be produced by RYAN MURPHY ("Glee," "Feud," "American Horror Story") and DAVID STONE (Wicked, Next to Normal, The Vagina Monologues).
Broadway Theatre – October 5
From Jack Thorne, the acclaimed writer of Harry Potter and the Cursed Child, comes a thrilling theatrical take on the world's most epic modern myth. Directed and choreographed by Olivier Award winner Drew McOnie, with an electrifying new score by Marius de Vries (La La Land) and Eddie Perfect (Strictly Ballroom The Musical), KING KONG comes alive on Broadway through an innovative mix of robotics, puppetry and stagecraft. Follow an ambitious young actress and a maverick filmmaker as they voyage from the bustling streets of 1930s New York to an uncharted island to capture the greatest wonder the world has ever seen. At the center of this 21st-century reimagining: a 2,000-pound gorilla brought roaring to life by a team of seamlessly integrated artists and technicians. Don't miss this larger-than-life encounter with a legend that's always been too big to contain.
Last Updated on December 29, 2017 by Katie Gainer