Price remains solidly above the $5,000 get-in mark across much of the resale market on Monday afternoon, as TM+, Vivid Seats and StubHub all...
Price remains solidly above the $5,000 get-in mark across much of the resale market on Monday afternoon, as TM+, Vivid Seats and StubHub all carry minimum per-ticket prices above $5,500 for New England and Philadelphia in Super Bowl LII. The lone resale marketplace tracking well below that point is TicketClub, which currently features a pair of seats in Section 301, Row 27 for an all-in $4,290.50 per ticket.
Throughout the day, the get-in number has stayed above $5K for marketplaces that charge buyers service fees at the end of the transaction. That marks an uptick from pre-Championship Game prices on Sunday, which averaged just over $5,000.
Super Bowl LII Prices
as of 1/22/2018 – 3:00 p.m.
Website
Section
Row
Quantity
Total Price
Avg Price Per Ticket
TicketMaster
332
16
2
$11,913.30
$5,956.65
StubHub
301
7
2
$11,441.00
$5,720.50
VividSeats
317
15
2
$11,038.81
$5,519.41
TicketClub Member
301
27
2
$8,581.00
$4,290.50
Original post from 10AM Monday:
The matchup is set, as the New England Patriots rallied to defeat the Jacksonville Jaguars to capture the AFC Championship and the Philadelphia Eagles soundly defeated the Minnesota Vikings to take the NFC. The Eagles and Patriots will meet in just under two weeks in Minneapolis for the Lombardi Trophy. But what do the Super Bowl LII ticket prices look like? Lets examine the get-in numbers.
Prior to Sunday's conference championships, the get-in prices for Super Bowl LII had been at an average of nearly $5,000 per ticket. Ticket Club had the best, with a pair of tickets in Section 301, Row 5 available for $9,429 for members of the service fee-free secondary marketplace. StubHub, Vivid Seats and Ticketmaster (resale) all had tickets coming in at several hundred dollars more expensive – Vivid's get-in was for a pair in the same section and row at Ticket Club, but $5,162 per ticket. StubHub had a pair in 301, Row 6 for $5,195 per seat, while Ticketmaster's options began at $5,593 per seat for a pair in Section 348, Row 5.
With the matchup set, the dynamic of the market hasn't changed much, despite predictions that the price would inevitably move downward should the Vikings fail to make the Super Bowl a home affair. In fact, Ticket Club remains the lone marketplace with any options under $5K per ticket as of 10AM Monday.
Members can get a pair in Section 302, Row 28 for a total of $8,991, or $4,495 per ticket. Non-members can get that same pair for just under $5,000 per seat, though presumably might opt to purchase the $50 annual membership and save the service fees.
Vivid Seats currently shows the second-lowest get-in, with a pair of seats in Section 301, Row 6 available for a total of $11,386.15 ($5,693 per). StubHub is fairly close to that with a single seat in Section 308, Row 26 listed at $5,762.50. The least expensive pair currently is in Row 11 of Section 308, going for $11,767 ($5,883.69).
Ticketmaster currently has the most expensive get-in price, with a pair in Section 338, Row 13 at $12,698.50 after fees. That's $6,349 per ticket, or $1,853 more than the get-in for a Ticket Club member.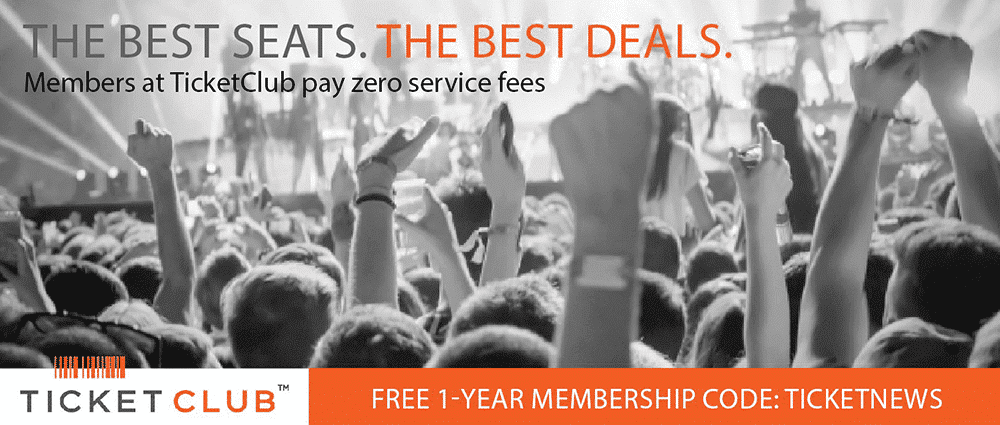 It'll be interesting to see how prices adjust to the market as fans purchase their seats for the big game and those holding inventory look to maximize their return while avoiding finding themselves without a chair when the music stops on the first Sunday in February.
We'll be producing regular updates on both average prices and get-in amounts on TicketNews throughout the next two weeks as the year's premier sporting event (at least in America) approaches.
Last Updated on January 22, 2018 by Sean Burns