Summer is almost here, which means that it's time to bask in the sun, adventure, forget about responsibilities (just a little bit), and most...
Summer is almost here, which means that it's time to bask in the sun, adventure, forget about responsibilities (just a little bit), and most of all, prepare for the best part of the year: music festival season. This year's list of festivals will not disappoint; some of the top acts in the industry will take the stage, headlining shows throughout the long, hot summer months.
There are hundreds of festivals going on across the U.S., and while there are popular artists at more well-known fests, there are other shows that will feature up-and-coming acts that concertgoers should look out for this season. Check out just a handful of noteworthy fests taking place this summer:
Boston Calling — May 25-27
This weekend, the annual Boston Calling Music Festival will take place at Harvard's Athletic Complex in Allston, Massachusetts. The lineup features huge headlining acts The Killers, Jack White, and Eminem, but also offers a platform for dozens of alternative/indie artists in the scene like St. Vincent, The Decemberists, Dirty Projectors, and Big Thief. Aside from the music, the three-day event offers a variety of food vendors, non-profit organization stations, comedy shows, and even a Ferris Wheel. Three-day passes as well as single-day general admission tickets are still available here.
Sasquatch! Music Festival — May 25 – 27
If you're looking for a festival with an incredible backdrop, Sasquatch! is the one. Held at the George Amphitheater in George, Washington, this fest showcases both music and the beauty of the Columbia River in this remote location. Feel-good music will be present, with headlining indie-rock acts like Bon Iver, The National, and Modest Mouse. Spoon, TV On The Radio, Vince Staples, and Shakey Graves are among other notable acts throughout the three-day event. Admission and camping passes can be found here.
Governor's Ball Music Festival — June 1 – 3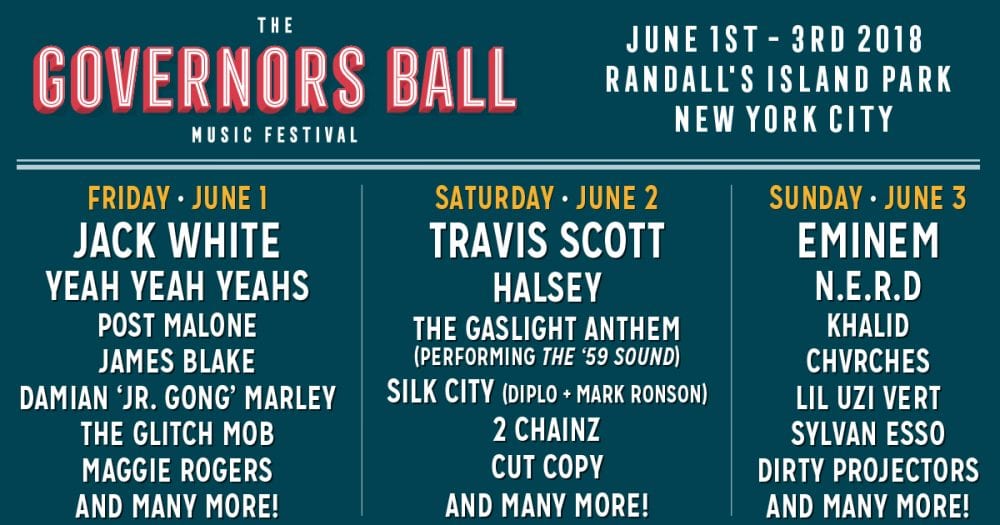 Governor's Ball is a contemporary music festival offering 60+ artists over the three-day event in Randall Island's Park. The fest embodies the true heart of NYC, offering local food, silent discos, outdoor activities, urban street art, and a lineup of the best modern artists in the scene. Jack White, Travis Scott, and Eminem are headlining acts, with appearances from post Malone, Halsey, and Khalid. Snag your general admission tickets and passes here.
CMA Music Festival — June 7 – 10
Country fans, unite! Country Music Association's annual festival will take place throughout the streets and arenas of the country music capital in Nashville, Tennessee. Daytime outdoor stages are free to the public, while night concerts inside the arenas require tickets. Ticket sales go toward the CMA Foundation so children across the country have the opportunity to participate in music classes. Acts this year include Blake Shelton, Carrie Underwood, Darius Rucker, Jason Aldean, and Keith Urban.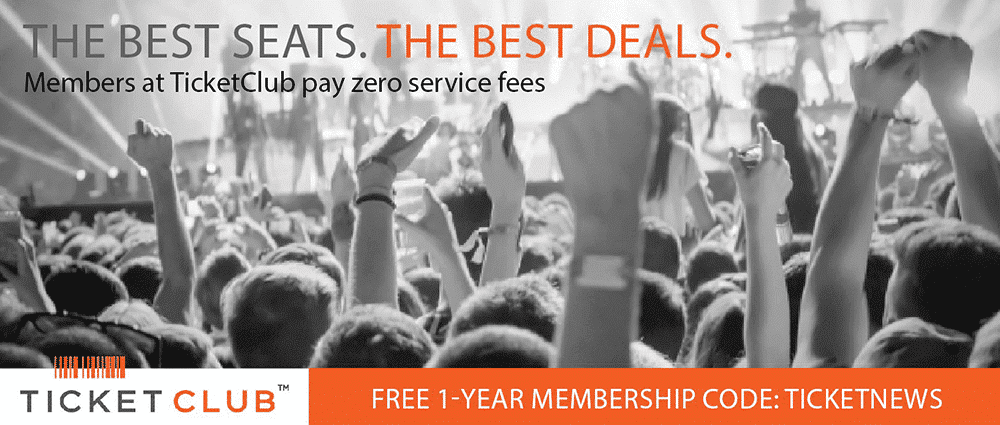 Firefly Music Festival — June 14 – 17

Deep in the woodlands of Dover, Delaware is a four-day musical event, filled with a variety of different experiences. It's the time to hang out on hammocks within the trees alongside friends, listen to rad music during the Treehouse Sessions, checkout handmade items at The Market, catch intimate sets at The Coffee House and of course, enjoy music from Arctic Monkeys, Logic, Foster The People, Eminem, The Killers, Lil Wayne, and Kendrick Lamar, among others. Check out the festival tickets and camping packages here.
Vans Warped Tour — June 21 – August 5
After 24 years, Warped Tour founder Kevin Lyman is calling it quits. But, he's making sure the final cross-country run goes out with a bang. This year's last-ever lineup will commemerate the spirit of Warped – celebrating the pop-punk bands the tour has helped garner attention throughout the years. Warped veterans like We The Kings, Simple Plan, Less Than Jake, and Sum 41 will take the stage, and as always, upcoming artists will be featured, in hopes to keep the tradition going. Metalheads, rockers, and pop-punkers, this one is for you. Grab your tickets to the show as it crosses the country here.
Electric Forest – June 21 – July 1

Electric Forest is a two-weekend musical adventure in Rothbury, Michigan where concertgoers travel through the woods to escape with music. The EDM and jam band-driven event includes big-name artists like The String Cheese Incident, Bassnectar, Griz Live Band, Galantis, and ZHU. Guests can camp out at the festival and enjoy a variety of special events and programs throughout the weekends, including the Her Forest program, Electricology, the Wish Machine, and Electric Forces. The grounds alone are something to look forward to – with magical sights, artwork, and creative individuals. Grab a pass to this year's fest here.
Bonanza Campout Music Festival — June 22 – 24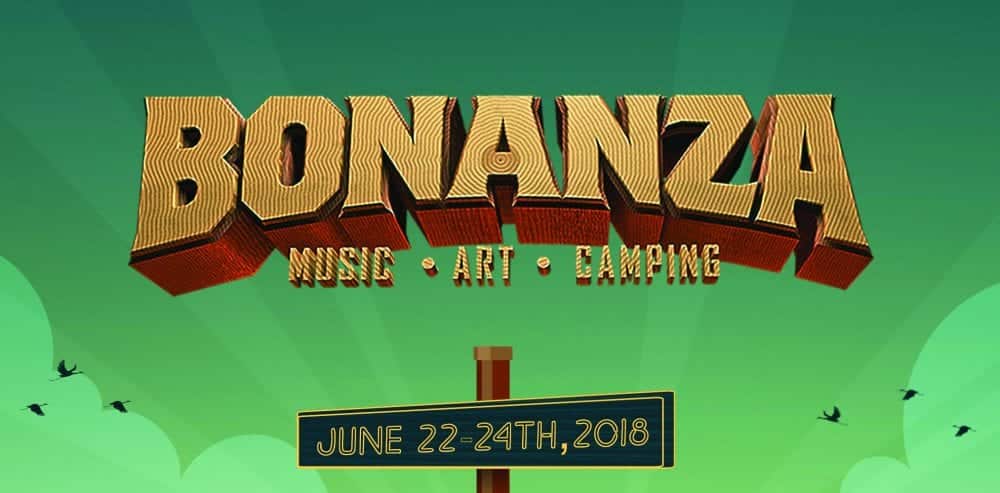 Music, art, and camping: what else could a concertgoer ask for? Bonanza Campout Festival will kick-off this June 22 for a three-day event at River's Edge in Heber City, Utah. The fest, which is only in its second year, will feature headliners ZHU, Wiz Khalifa, and Halsey in the rural woodlands alongside Wasatch Mountain State Park and the Twin Peaks. VIP, General Admission, and camping passes can be found here.
Essence Music Festival — July 5 – 8 

Essence Magazine presents this festival annually in New Orleans, Louisiana, with an emphasis on not only music, but empowerment and culture. This year, Mary J Blige, Janet Jackson, Fantasia, Snoop Dog, and The Roots will take the stage, along with a slew of other performers throughout the three-day event. While there will be evening concerts at the Mercedes-Benz Superdome, many conferences, panels and expos will take place throughout the day. Find weekend or single night tickets here.
Sloss Music & Arts Festival — July 14 – 15
For the third year, Sloss Music Festival will commence in Birmingham, Alabama for two days this July. Throughout the event, a group of eclectic artists will take over the four stages, including Chris Stapleton, 21 Savage, Vance Joy, Arcade Fire, Pvris, and Hippie Sabatoge. The Sloss Furnaces National Historic Landmark, which was once an industrial site, has turned into an arts center. Guests can participate in interesting arts & crafts and witness live iron pouring demonstrations, all while enjoying diverse music. Feel the vibes and grab tickets here.
Lollapalooza — August 2-5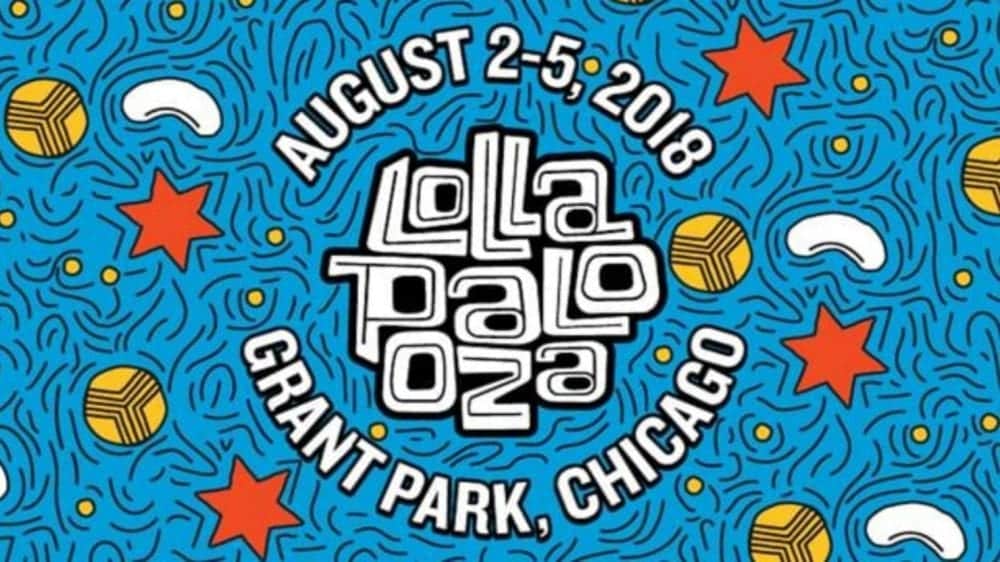 Lollapalooza, which is now a global festival, originated in Chicago, Illinois. This year's fest, held in Grant Park, features more than 170 bands, including headliners Arctic Monkeys, Bruno Mars, The Weeknd, Jack White, and Travis Scott. Food will be offered from the city, along with an art market, and a mini-fest for kids. Four-day passes, general admission tickets, and hotel packages are available.
Outside Lands Music and Arts Festival — August 10 – 12

Right near one of California's prominent landmarks, the Golden Gate Bridge, is where concertgoers can visit Outside Lands Music and Arts Festival. Held in Golden Gate Park, the event showcases beautiful views, music, food, wine and beer, art, and comedy. The two-day lineup has something for everyone; The Weeknd, Florence and the Machine, Janet Jackson, Future, Bon Iver, and Carly Rae Jepsen are among the artists set to perform. Experience No-Cal at its finest with a festival pass.
Burning Man — August 26 – September 3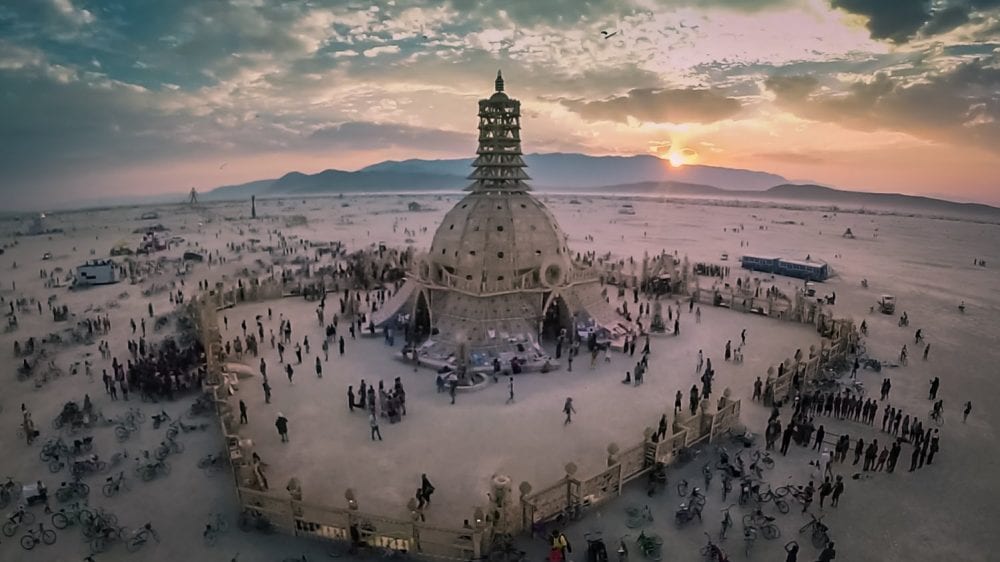 Just as summer comes to a close, Burning Man will emerge in the desert, offering guests a once-in-a-lifetime musical, culture, and networking event. Held in Nevada's Black Rock Desert to create Black Rock City, a temporary metropolis is formed, allowing individuals to meet among art and self-expression. Spontaneous musical performances will take place on the grounds, and guests must bring anything they will need to survive throughout the nine days. The current lineup hasn't been announced yet, but tickets can be found here.
To find more festivals taking place this summer, visit Ticket Club.
Last Updated on May 22, 2018 by Olivia Perreault