Razorgator will live again, as the secondary ticket marketplace has been purchased and brought back to life by the owners of TickPick, who purchased...
Razorgator will live again, as the secondary ticket marketplace has been purchased and brought back to life by the owners of TickPick, who purchased the defunct operation for an undisclosed sum. The marketplace will retain its current website and name, only plugged into TickPick's operation and inventory.
"It's exciting to connect to [Razorgator's] userbase and being able to plug some of the TickPick technology in and share it with those millions of people," says TickPick Co-CEO Brett Goldberg of the acquisition. "We think we're going to bring a significant upgrade for those users, and we believe it's going to be well-received because we're bringing the best user experience and the best customer support to that brand."
Razorgator had been one of the larger players in the marketplace, selling 3.5 million tickets to over 250,000 events throughout the United States, according to a release announcing the acquisition from TickPick. But the company suddenly imploded earlier this year, leaving both consumers and ticket brokers in the lurch as its offices suddenly shut their doors and inventory was pulled from its website.
According to TickPick's release, existing management from Razorgator will operate in a consulting role during the transition to the new system, scheduled to launch Tuesday morning.
With luck, the relatively brief down window will result in minimal customer attrition, as TickPick seeks to retain the millions who have used the Razorgator brand in the past 17 years. "The Razorgator brand has significant value, as the average customer orders nearly $500 (in tickets) each time they place an order," Goldberg said in the press release.
According to Goldberg, his company will pair existing pricing engines from Razorgator while bringing its own "best price guarantee" into play on the platform.
The full release from TickPick is included below:
TickPick Acquires Secondary Ticket Marketplace Razorgator –
Doubles User Base By Adding One Million Razorgator Customers Who Can Now Access All-In Pricing and Reduced Fees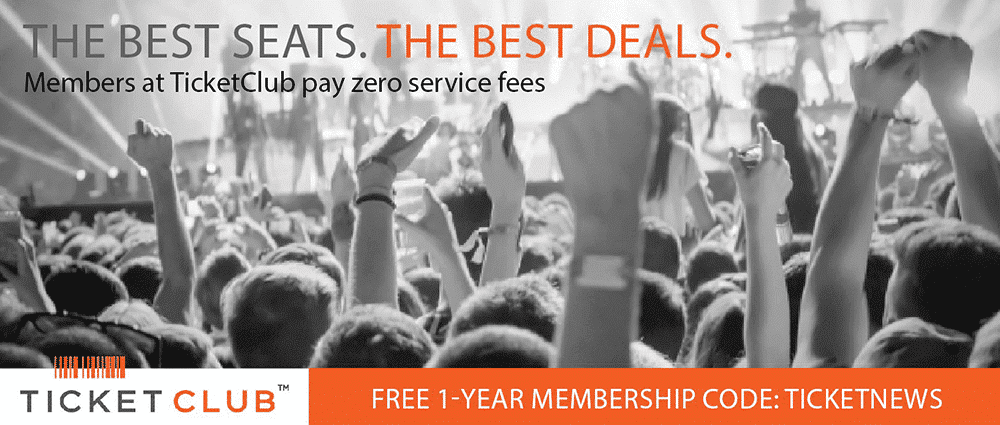 TickPick Retaining the Razorgator Brand and Website while Routing Customers through its New White Label Solution 
NEW YORK, NY (May 1, 2018) – TickPick, the no-fee ticket marketplace that is transforming the industry, announced today the company's acquisition of Razorgator, an established ticket reseller founded in 2001. TickPick purchased Razorgator for an undisclosed amount and will retain the Razorgator site and name. The acquisition was completed in response to the market consolidation occurring throughout the secondary ticket marketplace, and TickPick will continue to further build its brand through new targeted acquisitions and partner opportunities. The acquisition does not cover the corporate ticketing business that Razorgator operates with select corporate partners. Razorgator management will function as consultants after the acquisition to ensure a smooth transition of the Razorgator brand name and customers.
Razorgator customers will receive multiple benefits with TickPick, including its "Best Price Guarantee," which will beat any competitor's pricing for the exact same ticket (based on the total final price). They'll also enjoy access to only the most trustworthy resellers, an updated and faster website, and the company's amazing customer service.
The acquisition marks the first implementation of the new TickPick white label solution, and the launch of a newly rebranded and improved Razorgator website allows the company to showcase its white label capabilities. TickPick will also leverage some of the back-end technology owned by Razorgator, including consumer-friendly pricing engines. These technologies will complement TickPick's industry-leading approach that offers all-in pricing and reduced fees, for buyers. TickPick uses simplified transactions without hidden fees or commissions, which compare favorably to the 25% or more in total fees charged by competitors.
Razorgator has delivered a quality service and a secure ticket-buying process to more than one million customers. The company has sold more than 3.5 million tickets to over 250,000 different sporting, musical, and theater events throughout the United States. Razorgator founded Primesport in 2010, a subsidiary that combined tickets with travel packages, and was later acquired by NFL On Location. It also attracted a funding investment of more than $60 million over the years from firms including Oak Investment Partners, Kleiner, Perkins, Caufield & Byers and Steamboat Ventures.
"We're excited to complete this acquisition of the longstanding Razorgator brand and customer base," said Brett Goldberg, cofounder and co-CEO of TickPick. "The Razorgator brand has significant value, as the average customer orders nearly $500 (in tickets) each time they place an order and they're extremely loyal to the brand. We're going to further improve the brand through our white label capabilities, which features our smooth back-end technology and amazing customer service. We're bringing the best TickPick has to offer to the one million Razorgator customers through our all-in pricing and low transparent fees, which make our tickets consistently less expensive than those offered by competitors."
Last Updated on July 6, 2018 by Sean Burns