Torrential rains over the past week in Watkins Glen, New York, led to Phish's annual three-day fest to be cancelled, with organizers citing safety...
Torrential rains over the past week in Watkins Glen, New York, led to Phish's annual three-day fest to be cancelled, with organizers citing safety concerns.
The Curveball festival, which was slated to kick-off today, was expected to draw in more than 30,000 fans to Watkins Glen's Finger Lakes Village. However, after days of heavy rain, a mandatory order to boil water was issued for the area, and the state Department of Health said that tests showed it would be impossible to deliver clean drinking water to festival guests.
"While all parties acknowledge the inconvenience of this cancellation to patrons," the health department said, "we have a responsibility to act in the best interest of public health and safety for all."
As of Thurdsay, rain storms brought in more than six inches of rains between Seneca and Cayuga lakes, which flooded area, washed out roads, and swamped cars. Additionally, more rain is expected in the coming days.
"The four of us are writing this from directly behind the stage at Watkins Glen," the band said in a statement on their website. "We were about to walk onstage only moments ago for our traditional soundcheck jam for Curveball when we were told the heartbreaking news that due to the unsafe water conditions in the Village of Watkins Glen, our beloved festival is being canceled.
"We are still in shock. Our families are here, our gear is set, our tents are up. We keep waiting for someone to come over and tell us that there is a solution, and that the festival can go on. Unfortunately, it is not possible."
Michael Printup, president of Watkins Glen International, explained that this is not a great situation, as it will be costly and is unfortunate for fans.
"Unfortunately, Mother Nature played against us," he said. "We are sorry, we are sorry on behalf of Mother Nature. We can't fix it, I wish we could. If I had my magic wand, we would be listening to sound check right now. I hope that the fans, and I know they will because they're loyal to Phish and they're loyal to Watkins Glen, understand that Mother Nature took precedence this week."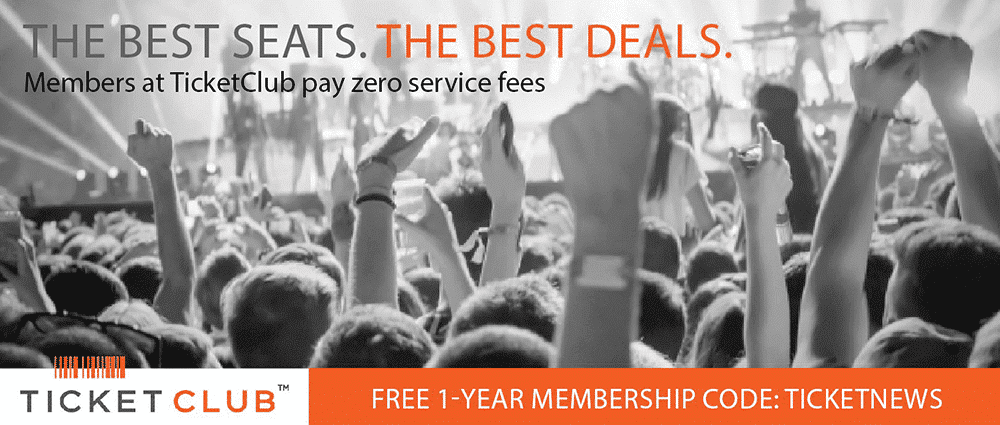 While the band and Watkins Glen couldn't do anything to help the situation, since Mother Nature is unstoppable, fans were still upset after paying for tickets and traveling to the festival, just to find out about the cancellation after arriving.
"Cancellations happen," life-long Phish fan Jeff Goldenberg said. "But what makes Phish different is that people plan their life around it. They put a lot of time and money and effort into following them everywhere. People are really upset."
Fans took to Twitter, to express their anger with the situation.
This is nasty NY politics. Don't be fooled, there were options. This was MILLIONS OF DOLLARS for local communities cancelled.

— Gramps (@GrampCamp) August 17, 2018
Fuck! Was getting ready to board my flight to NY when I saw the news that #Phish's Curveball is cancelled. Haven't been this gutted since my dad made good on his promise to "turn this dam car around" on the way to Disneyworld as a kid.

— Althea Told Me (@CuddaNOLA) August 16, 2018
My boyfriend bought me a phish ticket and we drove 8 hours here and it's cancelled. JUST TO TOP THE WORST SUMMER OF MY LIFE OFF

— kate ?? (@katey_m913) August 16, 2018
Annnnnnd it's cancelled. We were in line for car camping when the announcement was made. Brutal #Curveball #Phish #salty #nofun #watkinsglen #newyork #summertour #phishcurveball

— Chris Fuentes (@Fuentes2484) August 17, 2018
Phish, known for their bluegrass, psychedelic rock tunes, has a long-time dedicated fanbase. The festival noted that refund information will be available at a later date, however, there hasn't been any notification about a rescheduled festival at this time.
Later this month, Phish will play a round of sold-out shows at Dick's Sporting Goods in Commerce City, Colorado from August 31 to September 2. Then, they will head out onto their extended North American tour this fall, kicking-off in Albany, New York on October 16.
Visit Ticket Club to find tickets to see Phish at a show this year. 
Last Updated on August 17, 2018 by Olivia Perreault