TicketNetwork and Ticket Galaxy have filed simultaneous lawsuits against acting New York Attorney General Barbara Underwood, according to press releases issued by both Connecticut-based...
TicketNetwork and Ticket Galaxy have filed simultaneous lawsuits against acting New York Attorney General Barbara Underwood, according to press releases issued by both Connecticut-based companies. The lawsuits were filed in reaction to what the companies characterize as a "deeply flawed interpretation of New York State Law," as it pertains to the resale of event tickets.
The filings request that the court issue a declaratory judgement regarding the lawful sale of tickets not yet in the seller's possession. Both companies say they have cooperated fully with an investigation spanning more than two years – going back to the tenure of disgraced former AG Eric Schneiderman – but that negotiations on the matter have reached an impasse.
"Through this lawsuit, the Company is seeking the Court's conclusive affirmance for its position that it operates in full compliance with all applicable regulations, and that the NYAG has no basis to allege that the Company's practices violate any state or federal law," the TicketNetwork release reads, in part.
When reached for comment, a TicketNetwork official said "TicketNetwork's primary focus is, and always has been, that the customer received the tickets they ordered in time for the event, and that they got into the event and had a great experience."
At the core of the dispute is the practice of selling some tickets for an event which the seller has not yet acquired. Once a sale is made, the seller acquires the tickets and delivers them to the consumer. TicketNetwork, an online marketplace for event tickets, and Ticket Galaxy, a ticket reseller, likened this to drop-shipping sales, a common order procurement and fulfillment practice utilized by many industries.
Several examples of statutory and case law are cited in the releases, which the companies argue show the NYAG's stance to be at odds with both state and federal law.
"We have been forced to seek Court protection in response to the New York Attorney General's baseless claims and threats against TicketNetwork," Chief Operating Officer Mike Honeyman says. "The NYAG knows full well that we have immunity under the Communications Decency Act of 1996 and that New York state laws and administrative guidance permit these types of sales. Despite that, the NYAG appears intent to press on with this course of action. Online commerce would be severely negatively impacted, and consumers would see a decrease in competition and an increase in costs if the protections afforded to online marketplaces such as Amazon, eBay and innumerable others were selectively ignored. We are asking the Court to reaffirm that online marketplaces are protected under federal law, as it is apparent that the NYAG's Office needs a reminder of this longstanding principle.  In addition, given the recently enacted New York law, we are confident the Court will determine that we are in full compliance with the law."
Ticket resale prior to ownership of the ticket is specifically legal in the state of New York –  a two-year extension of the existing law with some revisions that specifically address this practice was passed earlier this year and signed by Gov. Andrew Cuomo.
Further, a 2010 New Jersey court case  affirmed TicketNetwork's status as an online marketplace, which grants it specific protection by the Communications Decency Act of 1996, as mentioned by Honeyman.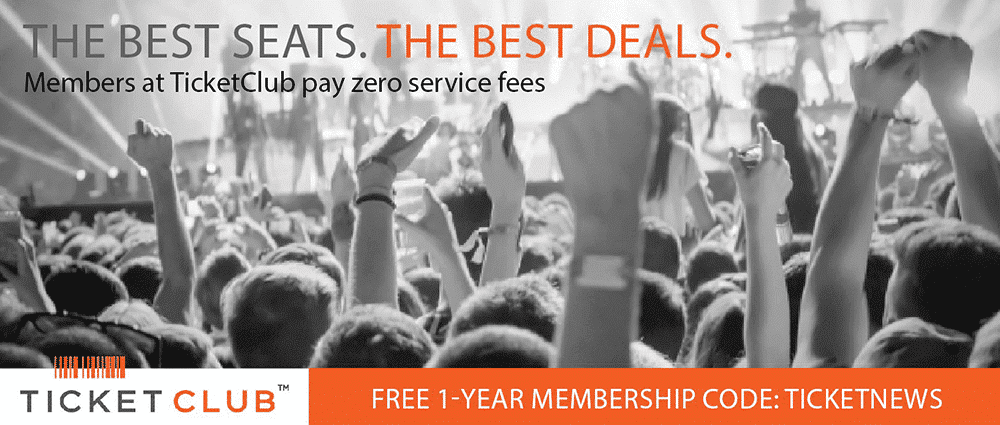 The companies contend that drop ship sales are common within the state of New York and across the country. The New York Department of Taxation and Finance has specific guidelines outlining the tax treatment of such sales. Amazon, which recently made headlines by briefly passing $1 trillion in market value, has a permissible drop shipping policy, so long as you are the seller of record, and eBay, another e-commerce giant and parent corporation to StubHub, also permits drop shipping, Therefore, Amazon and eBay's merchants sell items before they own or possess them, and New York law permits this.  TicketNetwork and Ticket Galaxy contend that the New York Attorney General does not get to pick and choose which businesses are allowed participate in drop shipping and which ones are prohibited.
Underwood's office responded via an email sent to Reuters. "Speculative tickets harm both consumers and the industry as a whole – driving up ticket prices and defrauding consumers by leading them to believe they are buying an actual ticket, rather than making a bet on the seller's ability to deliver the ticket for which they paid," Amy Underwood, a spokeswoman for Underwood said. "We will respond to this baseless lawsuit in court."
We will provide updates to this ongoing story as more details emerge.
Photo Credit: Daniel Schwen on Wikimedia Commons
Last Updated on September 7, 2018 by Sean Burns