Next year will mark the 50th anniversary of Woodstock, the legendary three-day music festival that took over Bethel, New York in 1969, and now,...
Next year will mark the 50th anniversary of Woodstock, the legendary three-day music festival that took over Bethel, New York in 1969, and now, there is confirmation that a festival will launch at the site again.
Bethel Woods Center for the Arts, a venue built on the original site, announced that in honor of the 50-year anniversary of Woodstock, a three-day event will take place from August 16 to 18, 2019. While the names of speakers and performers have not been revealed at this time, Bethel Woods said the performers will be "prominent and emerging artists spanning multiple genres and decades."
"We are thrilled to partner with Live Nation and INVNT to produce Bethel Woods Music and Culture Festival," Darlene Fedun, CEO, BWCA, said in a press release. "Fifty years ago, people gathered peacefully on our site inspired to change the world through music. As the stewards of this historic site, we remain committed to preserving this rich history and spirit, and to educating and inspiring new generations to contribute positively to the world through music, culture, and community."
According to The Festive Owl, a Twitter account which is known for leaking festival news, a rumored lineup has been announced. Alleged artists who were approached to perform at the fest include modern-day A-list stars like The Weeknd, Coldplay, Ariana Grande, and The Chainsmokers, along with rock legends like Foo Fighters, Pearl Jam, The Who, Elton John, Bon Jovi, and Phish. Avicci, the EDM star who died earlier this year, was originally included in the rumored lineup before his passing.
LEAK — More info is emerging on a possible Woodstock 50th anniversary celebration(s?) including the possibility of a new event named 'Journey On': 6+ stages, 35,000+ people, Woodstock legends + more.

*This event remains UNCONFIRMED. Although official 50th teasers have started. pic.twitter.com/3PCOMU0tAh

— Festive Owl (@TheFestiveOwl) November 16, 2018
Artists will reportedly be split between four categories: classic Woodstock heritage, pop/rock/hip-hop/latin, country, and EDM. The main stage will hold a capacity of 30,000 people, and a pavilion will be set up to allow 15,000 guests. Additionally, a Next Gen tent will host EDM artists and DJs, while a social stage will allow emerging artists and acoustic acts to perform, The Festive Owl states.
Festival goers will also have the chance to visit the Museum at Bethel Woods, which showcases the 1960s through "immersive media, interactive engagements, and artifacts from the 1969 festival." A special exhibit, We Are Golden:  Reflections on the 50th Anniversary of the Woodstock Festival and Aspirations for an Aquarian Future, will also be open in 2019.
Michael Lang, the original promoter for Woodstock, is producing the official anniversary, however it won't take place at Bethel Woods. In the coming weeks, he will be announcing plans for the real Woodstock 50th Festival.
"While the original site in Bethel remains close to our hearts, it no longer has the capacity to hold a real Woodstock Festival," Lang said in a statement. "I'm delighted that Bethel Woods is doing events in the coming year to celebrate what we brought to life in 1969 and I encourage people to visit the museum and concert venue."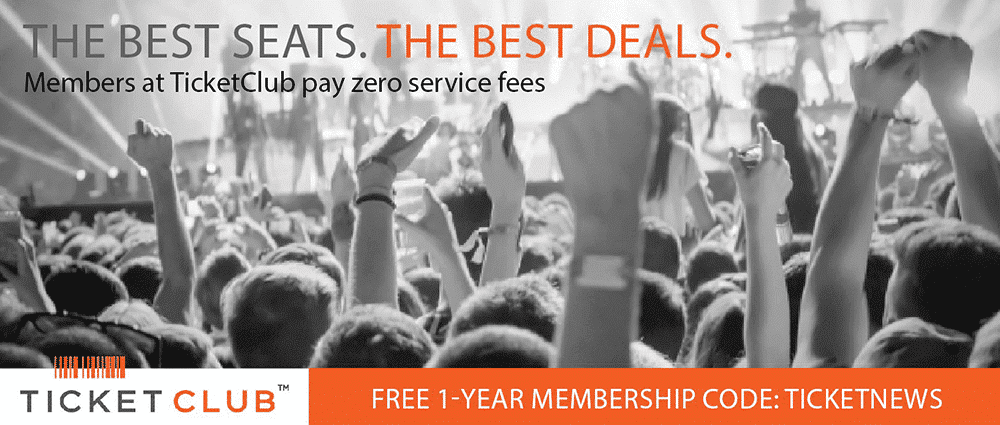 The 1969 concert, which drew in nearly 400,000 music junkies, featured artists like Santana, Jimi Hendrix, Joan Baez, the Grateful Dead, The Who, and Janice Joplin. In 1994, fans gathered once again for an edition of the festival in Rome, New York – with performers Nine Inch Nails and Red Hot Chili Peppers – but was ultimately plagued by riots and fires on the scene.
Tickets and official lineup announcements for the 2019 fest will be revealed in the coming months.
Last Updated on January 2, 2019 by Olivia Perreault